By Kaylyn Greene
The Black Wealth Summit is an annual event that highlights and focuses on helping black people achieve greater financial success and help bridge the racial wealth gap. The event was created by Cedric Nash, founder of Oakland Consulting Group. Through his success working with fortune 500 companies, he gained an array of experience and personal wealth, thus allowing him to create the Black Wealth Summit.
This year's event was held at The Hotel at The University of Maryland from October 27-29 in College Park, MD. Over three days, attendees heard relatable advice and gained knowledge from some of the industry's most successful black people. This year's panel of speakers included media personality and entrepreneur Angela Yee, well-known speaker and author Iyanla Vanzant, and Daymond John, founder and CEO of FUBU and a judge on ABC's Shark Tank amongst more.
The entire event was broken into sessions based on your ticket and topics of interest. Regular members received access to all of the main events and side sessions while VIP ticket holders had more exclusive access to special sessions like one-on-one financial planning. The event also allowed university and college students free access holding multiple sessions geared towards collegiate spending and finance topics.
As a recent graduate and 22-years-old, I attended a good mix of both collegiate events as well as the various sessions related to growing your wealth in stocks and financial planning that older audiences were more focused on. During my attendance, I learned a variety of tips and tricks and hope to incorporate a few into my future financial planning.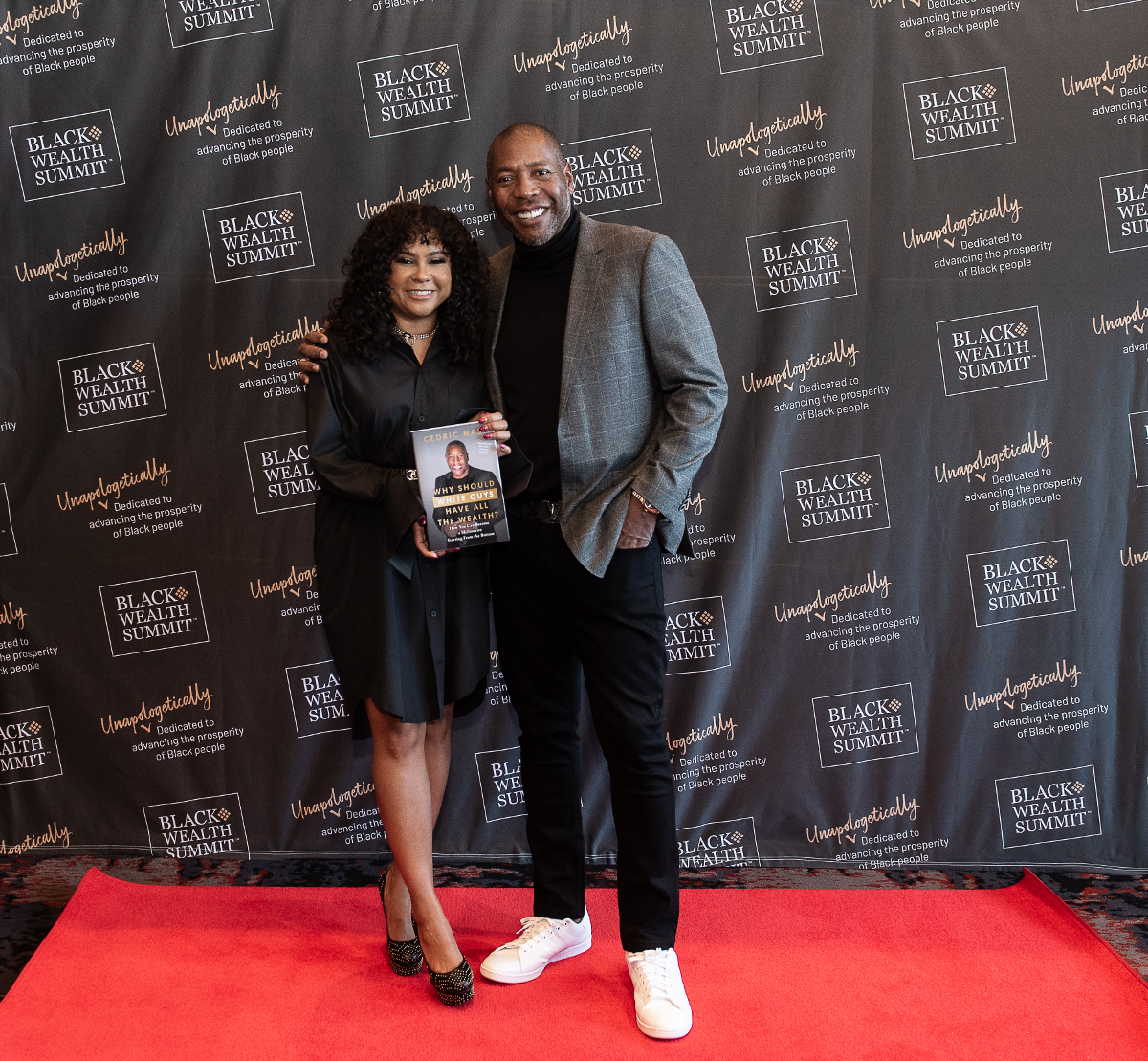 During a session on the second day, attendees heard from the likes of David Gardner Co-Founder of The Motley Fool, a financial services company, and Black Wealth Summit CEO Cedric Nash. The pair came together on stage for what the summit called a "fireside chat" and spoke casually to one another for about 30 minutes. While talking, Gardner was asked about tips regarding investing to which he answered "Always be buying" or ABB for short. He went on to talk about how even though the stock market is always changing especially with inflation right now, it's these more impulsive investments that have done him well. I thought that was interesting advice considering the current state of investments in America right now, but Gardner pointed out that many companies are still doing quite well and even gave a few tips on what companies people should invest in. Gardner's first pick was Etsy, an online shop for small businesses that has grown in popularity since its start back in 2005. He backed up his ideas by stating that he doesn't always think about the now, but "about the next 10 years" and investing in companies that have potential to grow and become bigger than what they are now.
In the same talk Nash talked about how he developed his own wealth and created a generational wealth from his family members. Nash spoke about how when his grandmother passed away, he was given $10k from her and he wanted to grow that into even more money to be able to do more for himself and his future. He invested that money in a Charles Schwab account and was able to do even more than what his grandmother was able to do for him. From this session attendees learned about ways to invest, being smart with your money and working to become more acclimated with the world of stocks and investments. Both men talked about having minimal money in their shares of companies and have turned a small investment into much more.
Stocks and investing were two of the most prominent topics speakers talked about through the course of the summit. Over the course of this session, David Nash, a retired VET and Cedric's father talked about securing your finances for the future, specifically retirement. He talked a lot about the time he served so the advice is a little more specific especially because the continuation of social security and things like that could change over the next 10 years, so who knows if that will still be as important in the future.
Throughout my time during the summit, a handful of sessions produced great advice and tips for the younger audiences. Malcolm Ethridge, Executive VP and financial advisor with CIC Wealth gave a great talk about a thing he calls "lifestyle creep." Its basis revolves around pretending to do better than we actually are for the sake of social media and adhering to societal standards. Ethridge shared a lot about his own personal struggles, including when he graduated college with his "Diploma in one hand and credit card bill in the other hand" and accumulated thousands of dollars in debt.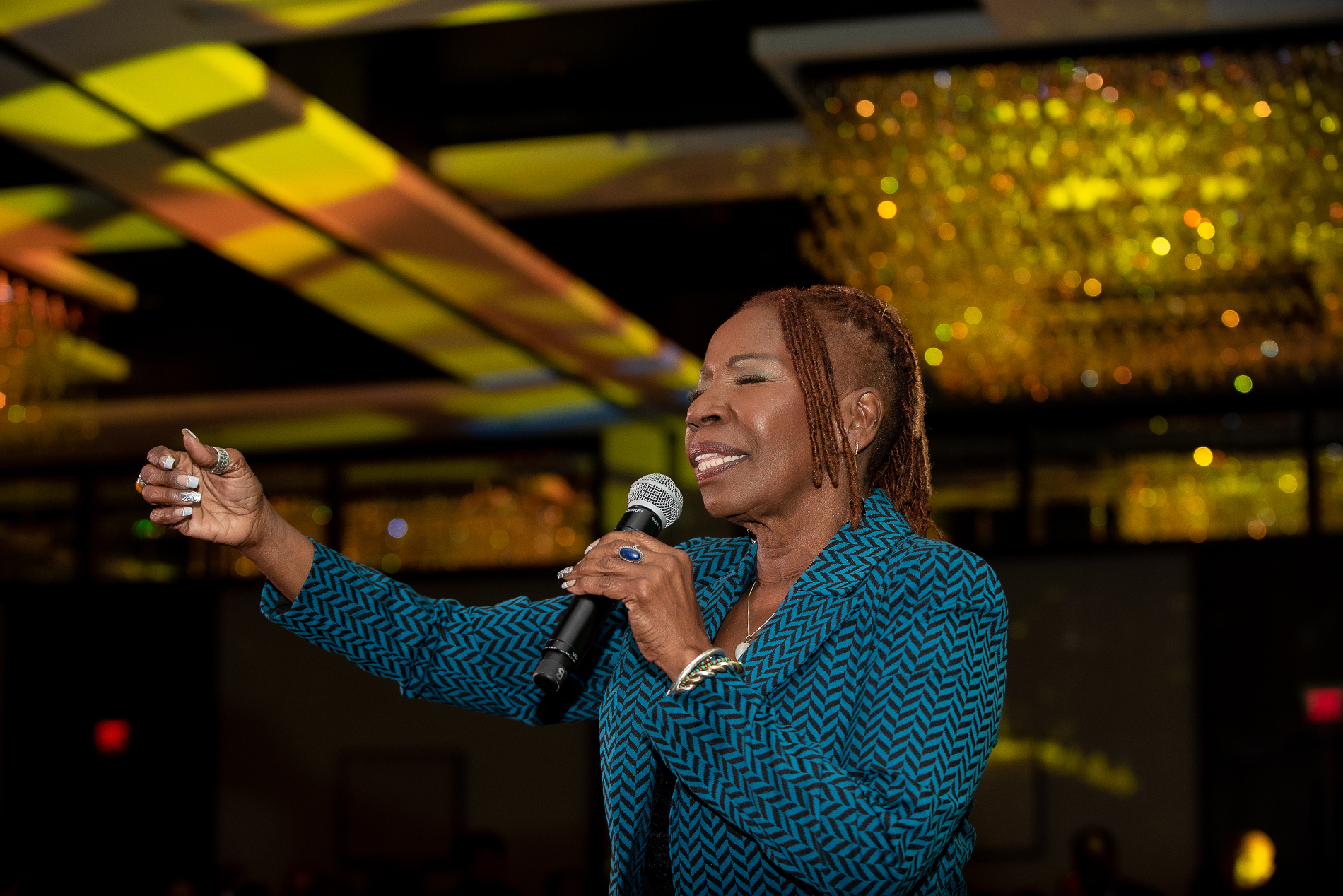 Ethridge's point in sharing his story was that he spent so much money on making himself look good for the sake of his social life and the internet, but should have been more focused on developing his credit responsibly and less worried about showing off his newest shoes. Ethridge focused his advice, by sharing more about how he fixed his own financial issues. He talked about how he automated his " savings into a high yield credit account." This ensured he saved regularly and he even made this account with a credit union almost an hour away from him. This made it harder for him to take out money from this account and allowed him to save without worrying too much about touching the money. Ethridge also went on to talk about how recent graduates should 100% negotiate their salary because the salary range you receive is usually the highest a company will pay you over your time there. If you can get yourself into the higher salary range, your starting pay will be more towards the top of the scale making it easier to negotiate an even better salary with your next job.
The advice given to the younger audiences was helpful and went even more in depth with later sessions. Kahlil Byrd, CEO and founder of Invest America talked about student loans and the disproportionate differences between black and white borrowers. Byrd showed statistics showing that over the past 20 years "black people have only paid 5-6% of their student loans," meanwhile white borrowers pay more if not all of their loan debt. Other surprising facts included how "black people go into delinquency at almost 5 times the rate of white people" and "black people borrow more and don't pay off as much." Byrd talked a lot about how black borrowers need to take more incentive to help pay off their loans and to not stop paying them. Byrd made it clear that putting more money towards covering your loans early on can help you pay them off much quicker instead of putting them off later. Byrd spoke about how paying off loans will help black people break the racial financial disparities and works to help students come up with ways to efficiently pay off their debt.
The entirety of this event was eye opening in the fact that there are tons of black people who are extremely successfully and more relatable to hear from than some of the biggest celebrities or influencers. Black people should be able to have access to financial advice and have a better understanding of stocks, investing and saving money. The Black Wealth Summit is a fantastic event that I think every black person should get the chance to attend and listen in on. Learning about more constructive ways to invest, deal with student loans and work on a financial future made the event worth it and I came away with even more knowledge and a greater understanding of personal finances and generational wealth.