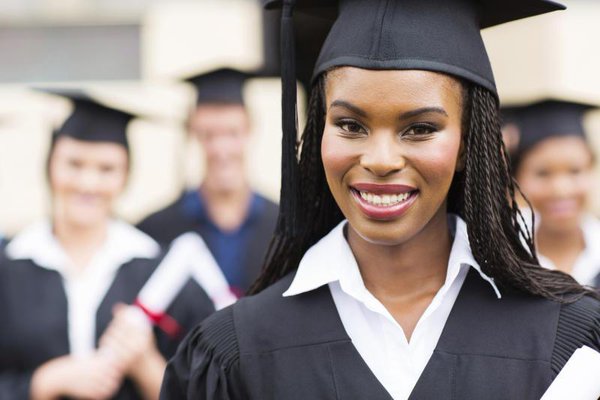 Every year around this time, an organization known as the National Urban League, collects data to conclude the "state of America." In simple terms, they break down areas of life such as education, economics, and social justice. Their conclusions see where and if the equal opportunities are lacking; particularly the gap between blacks and whites. Last year, they reported a rise, as it has been steadily increasing, in educational opportunities for African Americans. However, while they present numbers, they do not go into specific details. What the article fails to report is how black women are drastically making strides academically.
As of 2015, black women are surpassing all other races in overall college enrollment. This may come as a surprise, but the numbers have shown considerable progress.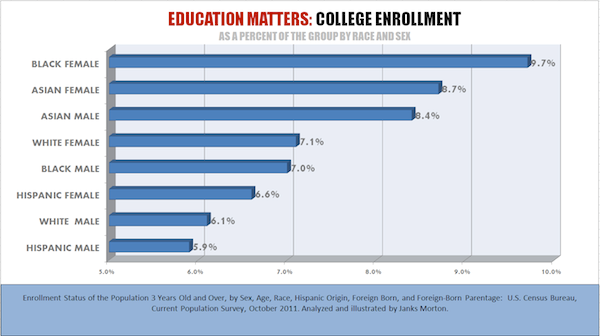 Bachelor's, Master's, and even Doctorate degrees are not pieces of paper that African Americans are unfamiliar with. Women in the black community are the majority holders with over sixty six percent. These achievements are not just limited to higher education.  The high school graduation rate for black women has tripled over the last fifty years; coinciding with their enrollment in universities. On top of that, the dropout rate has decreased by more than half in the past decade. So what does this mean for African American women? Inevitably, the more qualified one is, the more possibilities one is presented with. Job options are less limited and black women are taking on entrepreneurial roles and starting their own businesses, at a rate that is in fact, six times higher than the national average. This, in turn, is helping the economy by acquiring jobs for others.
There continues to be trials as the wage gap and social discrimination lingers on. Most are aware of the wage gap between men and women, but if you look even closer you'll see that race plays a large factor. Black women make roughly sixty four percent of what white men make. This is even lower than the seventy-seven percent white women make, with other women of color making far less. Yet despite the dilemmas, we continue to fight for progression. These numbers do not only mean that academics are important to the black community, but they also represent facts that  combat the stereotype that African Americans are uneducated. Education is always necessary and something to truly cherish. It is both inspirational and uplifting to hear that black women have been breaking barriers, not only as people of color, but as women as well. The Urban League has yet to release the Equality Index for this year, but I have a hunch it will be even more promising.
By Amani Owusu
Edited by Victoria Krute
Layout Design by Renita Singleton