By: Tiffany Chisholm
Hey, Bronze Beauties! Women, especially celebrities, are known to have fashionable pregnancies. Because celebrities are in the spotlight daily, the public is more inclined to see them flaunt their different looks and styles that inspire other pregnant women and grab the media's attention. One such lady is none other than Beyoncé.
Beyoncé announced that she is pregnant with twins in February of this year- a perfect start to Black History Month. Being the iconic figure that she is, no less is expected of her announcement on Instagram with the photo that is now the most liked photo on Instagram with 11 million likes. Since this announcement, her maternity style continues to be an inspiration and shows that a woman's life and style does not stop with pregnancy.
The looks vary from formal to casual, but all of her looks accentuate her growing baby bump. She slays every time with every look, and in heels. Here are some of our favorite, and most memorable of the many looks that she has rocked with her signature blonde hair.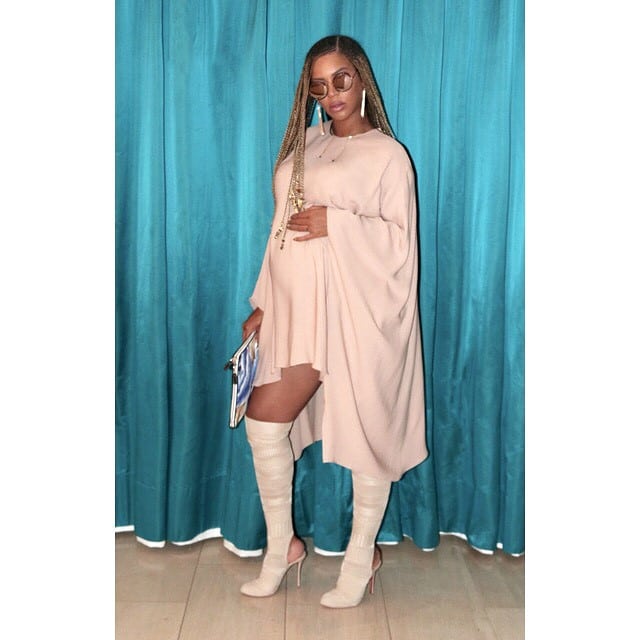 Beyoncé wore this cream dress with over-sized arms and matching knee-high boots to Kelly Rowland's book launch party. With her signature, blonde hair in cornrows and braids, she flaunts her baby bump in style.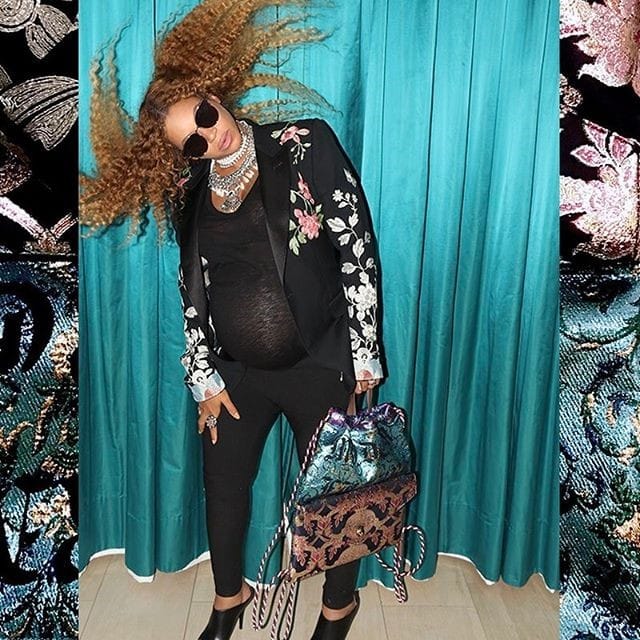 Here she wears a black ensemble by Gucci. She paired a Marseille Wool Mohair Embroidered jacket by Gucci with black pants and a see-through blouse. She wore the outfit with a Gucci drawstring backpack to an LA Clippers game. She whips her hair to show that she's still got it.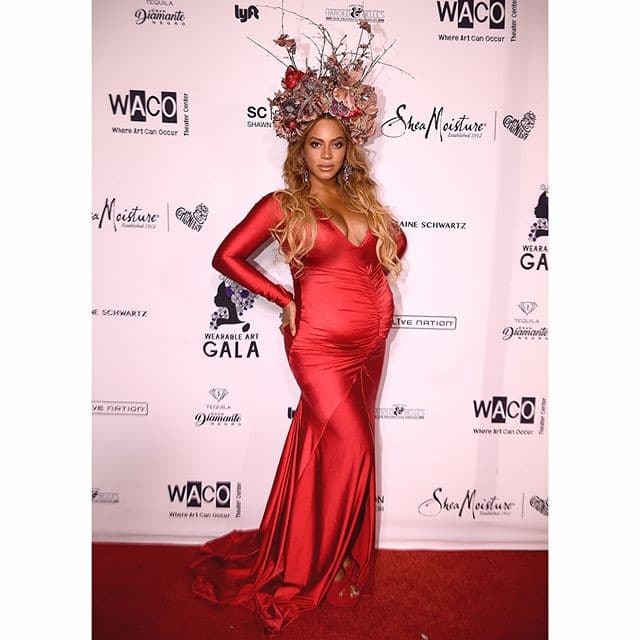 She strives to do her best in everything that she does, so it was no surprise when she wore a bright red dress and a flower piece on her head to support her mother at the WACO (Where Art Can Occur) launch event. WACO is a new non-profit theatre and performance center in Los Angeles that Tina Lawson (Beyoncé's mother) and Richard Lawson (step-father) founded this year.
The 35-year-old stuns in nude heels, blue ripped jeans, a sparkly pink top, and an embroidered jacket. She completes the look with Gucci oversized frame sunglasses.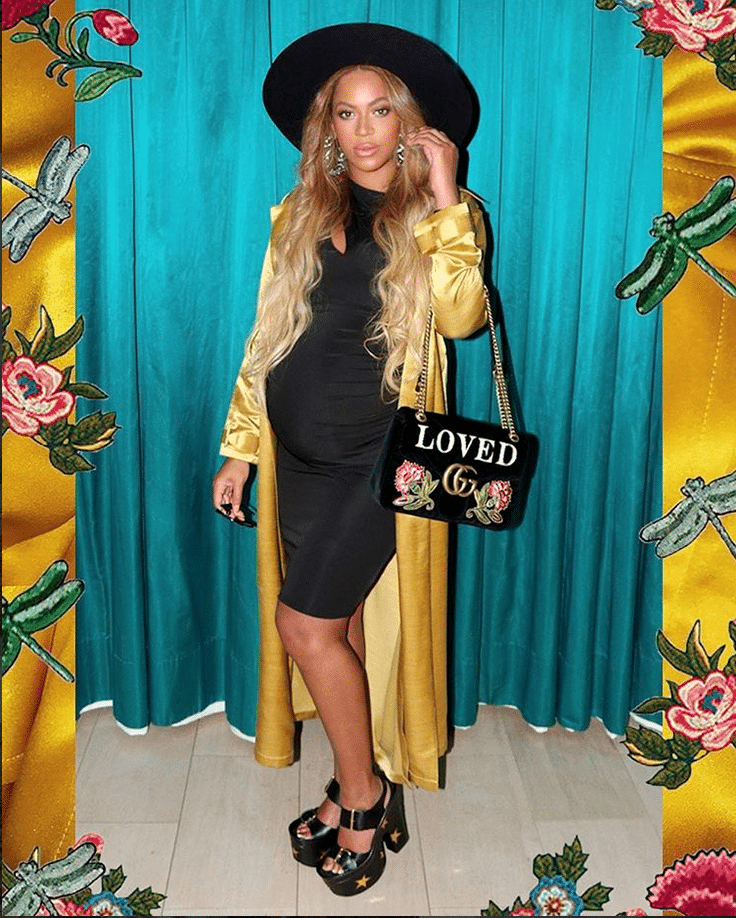 Beyoncé is wearing a Gucci 'LOVED' bag, black Stella McCartney star platform sandals, a gold robe, a brimmed hat- similar to the one worn in her Formation video. The black mini AALIYAH dress is from Mina Roe, a maternity clothing line. This look has created quite a stir as it is now one of the most sought after dresses by pregnant women.
It is safe to say that not only is Beyoncé the queen of pop music, vocals and tours, now she is also a queen of maternity styles. She has pulled off even more stunning ensembles. She continues to post impressive shots on her Instagram page so be sure to look out for more photos there.
All photos courtesy of Beyoncé's Instagram: @Beyoncé