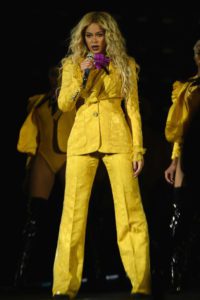 Beyoncé continues to slay! She put on a phenomenal star packed show on Oct. 7th at the Meadowlands MetLife Stadium in Secaucus, NJ. It was the last show of her 2016 Formation World Tour.
The show started out with DJ Khaled who promised to bring out the stars, and he delivered. He brought out A Boogie, August Alsina, Fetty Wap, TI, Remy Martin, Young Ma and New York legends Ja Rule, DMX, Jadakiss and Lox. Each artist performed one or two of their most popular hits.
The show started off with Beyoncé performing "Formation" in a beautiful yellow suit and hat with her dance team behind her. She went on to perform songs from "Lemonade," her most recent album, all the way back to Destiny's Child days.
The lighting and graphics were also impressive. In between songs her deep poems on life, love and betrayal from "Lemonade" played on the big screens behind the stage.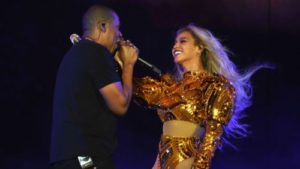 Beyoncé brought out husband Jay-Z to perform their hit song "Drunk In Love" and they definitely appeared to be in love. The audience vibed off of their energy as the crowd erupted in cheers. It was a legendary moment.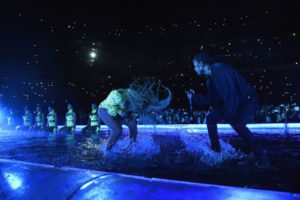 She closed out the show with one of her most powerful songs, "Freedom." She performed the song with an energetic dance routine over a water stage. The performance was moving. As a closing out surprise, Beyoncé brought out Kendrick Lamar to perform his verse in the song.
The show was a once in a lifetime experience. The audience really got a chance to feel who Beyoncé is. She talked to the audience about some of her trials and tribulations and thanked her fans and the Beyhive for remaining true and supportive of her throughout her career. Now we'll have to sit back and wait to see what she has to offer us next.
By Ashley Martin