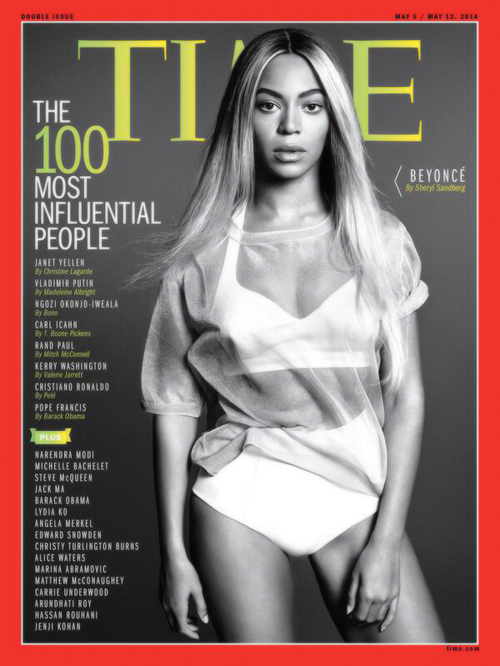 It seems to be looking great for black women in entertainment this week! First Lupita, now Beyonce!
Time magazine's list of The 100 Most Influential People is out and Beyoncé takes the cover with getting awarded one of the Most Influential Titans of 2014.
After dropping her surprise, self-titled visual album with no remorse and selling over 5 million copies, it's certain that Mrs. Carter is doing something right!
by Chelsean Anderson
Image: http://hypetrak.com