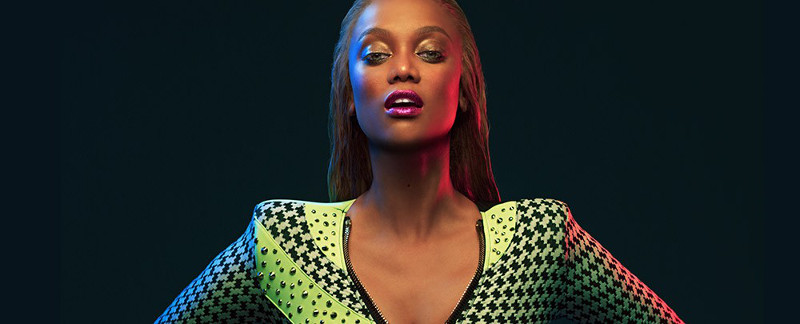 In the latest of beauty news, Tyra Banks has launched her own makeup line, Tyra Beauty. This really shouldn't come as a shock since she has conquered everything you can imagine. It was only fitting, since she has traveled the world, had many makeup artists touch her face, and has discovered beauty from every angle imaginable.
One might think that this is just another celebrity creating something too expensive and out of touch, but Tyra's mission is to help ordinary women work with their God given assets and transform themselves. I am very excited about this because now women won't have to go to some expensive department store and empty their wallets in order to transform themselves. Tyra Beauty is available for any woman who wants to be her own boss and wants to help other women find their confidence by becoming an independent contractor. Tyra beauty will focus on "beautytainment," the place where entertainment and beauty collide. I think this is a great way to give women the confidence and push they need to take control of their lives. With a focus on Beauty, Business, and Badassery, Tyra's taking girl power to the next level.
Of course as the line progresses, seeing the different makeup shades dedicated to the women of color will help begin to fill a void we know all too well. For more information go to Tyra.com.
by Rosalyn Robinson