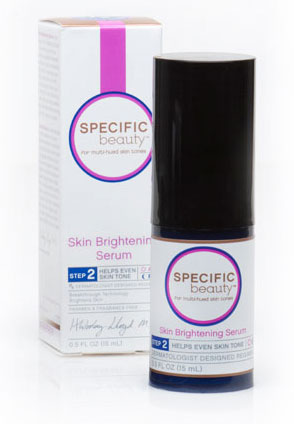 Strides are being made daily to capture the ethnic dollar as corporate America recoginized the buying power of non-whites.  The latest player in the cosmetic arena to jump on the ethnic skin care band wagon is Specific Beauty.  Women's Wear Daily reported:
NEW YORK — Armed with demographic studies and real point of sale data, major mass merchants are tweaking merchandise assortments to serve the varying complexions of America. Where chains used to offer only cosmetics choices for women of color, they are now branching into skin care, too.
Wal-Mart and Target have been at the forefront of that move and most recently merged a quest to offer diverse products with another huge industry trend — the effort to offer dermatologist-quality skin care. Both discounters are stocking a new line called Specific Beauty, a derm-created collection from Dr. Heather Woolery-Lloyd, the director of ethnic skin care at the University of Miami who also has a practice in Miami. Her products are in select Target and Wal-Mart locations based on the demographics of the stores.
Woolery-Lloyd's medical specialty is in ethnic skin care and the products she created address unique skin care needs of multihued skin tones that she said are not addressed by traditional skin care brands.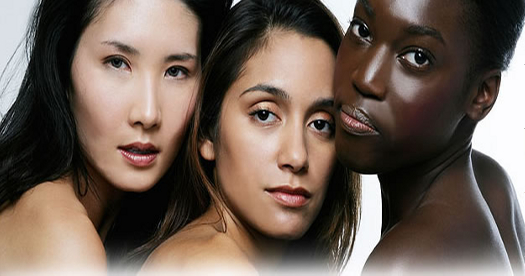 Specific Beauty is one of the few players in the mass end of the ethnic skin care market. According to Packaged Facts, the ethnic skin care market has grown 231 percent since 1990 and is currently valued at $1.5 trillion globally. Currently, the brands vying for these consumers in the mass market are limited.
Woolery-Lloyd has vast experience treating the skin needs of women of color from her practice in Miami where more than 60 percent of her clientele requires special needs for varying skin tones, whether they are from Hispanic, Middle Eastern, Asian or African descent. The number-one complaint of those with olive or brown skin, she said, is hyper-pigmentation. For many, the treatment is hydroquinone, which has some side effects.
"Five years ago, I decided to research to find alternative ideas to treating hyper-pigmentation that wouldn't have side effects," said Woolery-Lloyd. She developed a skin brightening blend using licorice, antioxidants, retinol and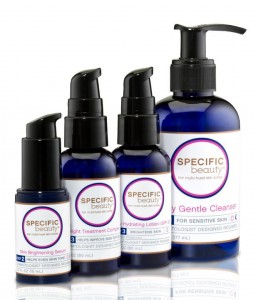 niacinamide. The Skin Brightening Serum is a star product, but the full array includes seven stockkeeping units. The entire line is also paraben and fragrance free.
Prices range from $6.99 for exfoliating cleansing cloths to $24.99 for the Skin Brightening Serum. "Even though this is a derm product, I wanted to keep it affordable," said Woolery-Lloyd. "It is important to offer something that is as good as a prescription at mass and reach new patients." When used as directed, she added, the lineup will result in visible benefits to skin and more even skin tone.
A major key to merchandising Specific Beauty and all skin care targeted at multihued women, said Woolery-Lloyd, is to present the items in the traditional skin care department, not ethnic. "You don't want it in the ethnic set. You want it next to Aveeno or Neutrogena," she said, adding that women looking for solutions aren't only shopping the ethnic area.
Her next expansion, she hopes, will be into drug chains where she also thinks there is a big void in skin care for women of all skin tones. She also hopes to broaden her selection, specifically with an eye cream which will address the many complaints women have about dark circles, while also adding sunscreens.
By Tracey Brown