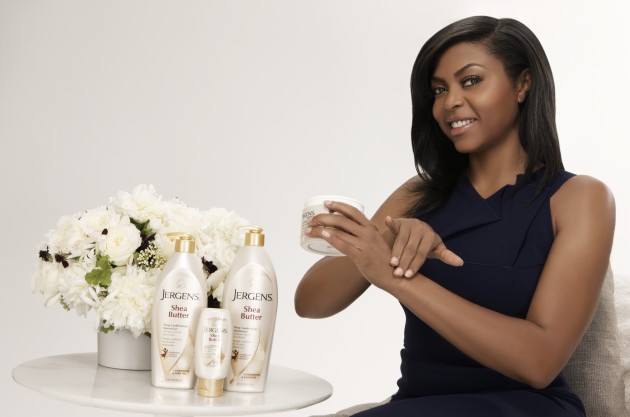 JERGENS® SKINCARE PROVIDES
A GLIMPSE INTO THE LIVES OF THE WOMEN OF WEST AFRICA
WITH THE PREMIERE OF "WOMEN'S GOLD: THE EMPOWERING STORY OF SHEA BUTTER"
Narrated by Taraji P. Henson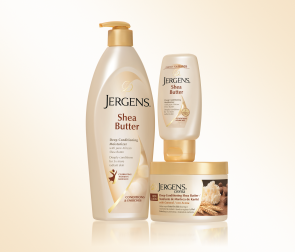 Known as Women's Gold, Shea Butter is renowned for its radiance-boosting, moisturizing benefits—and its power to improve the lives of women in West Africa, where women are solely responsible for the harvesting of the precious ingredient. Jergens® Skincare is committed to uplifting these women and their families through the purchase of the Shea Butter infused into the new Jergens ® Shea Butter Collection.
The Jergens® skincare team visited these inspiring women in their native Ghana and shot a video chronicling their vital role in the Shea industry and showcasing how they bring radiance into the lives of women around the world. To voice the video, Jergens® Skincare turned to award-winning actress Taraji P. Henson—a truly radiant star and passionate supporter of women.
The powerful, moving video provides a heartfelt, personal look inside the daily lives of the women who collect and harvest Shea nuts that eventually become Shea Butter. Women's Gold is a source of immense pride for these women and reveals how it's a fundamental part of their sense of beauty and the foundation of their economic independence.
The video also highlights Jergens® Skincare's support of the Global Shea Alliance, which seeks to empower more than 16 million women who collect Shea nuts and make Shea Butter across Africa. Jergens® Skincare is pledging a donation to the Global Shea Alliance to support the empowerment of women in West Africa as a part of the brand's celebration of women's radiance, at home and abroad.
In solidarity with these inspiring women, Jergens® Shea products will bear limited-edition "Celebrating Women's Radiance" packaging. By using Jergens® Shea Butter Moisturizers, you share in the secret of Women's Gold and directly impact women halfway across the world—becoming a part of the movement to honor women's inner and outer radiance.
To view the video and learn about the empowering story of Shea Butter, please visit www.jergens.com/radiance.
ABOUT THE GLOBAL SHEA ALLIANCE
With more than 350 members representing every aspect of the shea industry, the Global Shea Alliance seeks to empower more than 16 million women who collect shea nuts and make shea butter across Africa. The Alliance, which is supported by the U.S. Agency for International Development, is present in every shea-producing country and trains women on quality improvement, collaborates with development partners to improve women's livelihoods, promotes shea internationally and advocates for shea-friendly government policy. Â You can learn more at www.globalshea.com
by Tracey Brown
Taraji P. Henson Narrates the Empowering Story of Shea Butter for Jergens Lotion.