Trying to find the perfect gift for a special lady can be difficult. One thing about buying a beauty gift is you don't have to worry about size, color, or matching anything. The world of beauty has many amazing gift ideas for the woman who keeps her beauty simple, to the woman that is a pure junkie. Here are just a few beauty gifts that are on my wish list: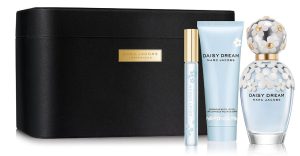 The Marc Jacobs Daisy Dream Holiday Set is the perfect perfume set that allows you to try three pieces to layer. The three piece set includes the Eau de Toilette Spray in 3.4oz, Body Lotion in 2.5oz, and the Eau de Toilette Rollerball 0.33oz. The value of this is amazing and it retails for $99 at department stores. This scent is light enough for day, but sexy enough for night, which makes it perfect for all women.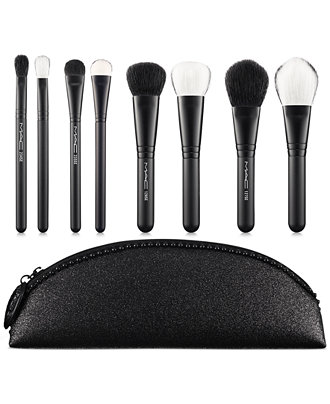 The MAC Keepsake Brush Kit is the perfect brush set for your makeup junkie. They offer various brush kits including Studio, which is a cream set of 5 brushes that come with the matching cosmetic bag, Mineralize, a perfect set of 4 brushes in black with the matching cosmetic bag to give you a flawless finish, and Extra Dimension, a full set of 8 brushes in black with a cosmetic bag.  All three collections are perfect with a gift price of $52.50 and can be found at department stores and online.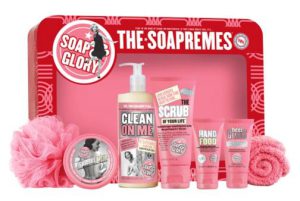 If you know a skincare fanatic, then Soap & Glory The Soapremes Gift Set is the perfect head to toe indulgence. This seven piece set takes care of your body cleansing, scrubbing, and polishing needs. It also gives your hands and feet the moisture they need for the winter with their hand and foot creams. All of this while providing you with the loofah and cozy socks. This can be found on www.hsn.com for $49.00.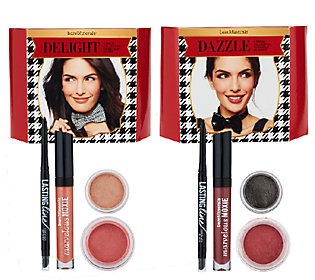 Bare Minerals is another great brand that put together amazing sets for women who want to build their collections. Their Delight and Dazzle Collection is a set of two 4-piece makeup collections that consist of eyeliner, blush, eyeshadow, and a gloss. One collection gives you a day look and the other gives you the look for a night out. This collection of 8 pieces total run for $49.00 and can be found wherever Bare Minerals is sold.

Another great Bare Minerals gift set is their Magnificent Seven. This is a seven piece lip wardrobe that takes any woman from day to night, glam or natural, and work or weekend play. With this set being only $18.00, it can brighten any woman's face.
by Rosalyn Robinson