Beauty is a billion-dollar industry that grows more and more each day. Here are a few tips and tricks I've learned from a great deal of make-up artists with impressive resumes!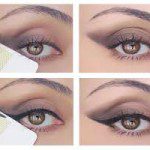 Eyes
Eyeshadow: Eyes are the main focus on our face, so we have to make sure we get it right. A tip I've learned and used many times for my eye shadow is the "tape" trick. It's where you take a piece of clear scotch tape, place it in the outer corner of your eye and apply your eye shadow! Remove the tape and it's done! It's that simple. You get clean, sharp lines that makes it look like you went to a professional. This tip could also be a guide to having perfect liquid eye liner.
Concealer: Concealing could be way easier than we make it out to be, ladies. You don't have to purchase a concealer 2x's lighter than your actual complexion. It's a myth! We also have a tendency to look up towards the light when concealing. It's best to look down so you can actually see what areas actually need concealing. Cream concealer is always best! Got it? Good!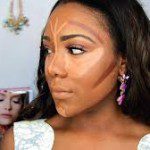 Cheeks
Another awesome tip I've learned is contouring! But not just any contouring with your favorite dark bronzer. This trick is making your cheekbones stand out to have a structured look that a lot of women are going for. So, all you need is your favorite concealer and a nice contour powder. (I recommend the E.L.F. contour kit. I've had it for years, and it's amazing). You take your concealer and place it right under your cheekbones and blend it down towards your chin. Then, you blend it all in with your favorite finishing face powder. (My personal fav is by Milani Powder Foundation, in Caramel).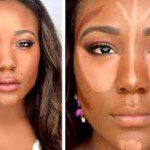 Face
If you are a foundation lover, here's an easy tip that you can never go wrong with. Mixing your primer with foundation! It's the key factor to making your foundation last longer. It also can dilute fuller coverage foundation for a more natural look.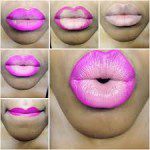 Lips
Lip liner!!! If you haven't tried it, please go to your nearest beauty supply store and purchase one of every color. If you like lipstick like me, lip liner only makes it 10x's better. I usually use my lip liner for an ombre look, starting with a darker lip liner and building with lipstick, then blend. Easy. Another use for lip liner is for obtaining a matte finish. A lot of lipsticks sold have a glossy finish. If you love matte like me, invest in lip liner.
By Shuntega Meadows