By Kadisha Kentish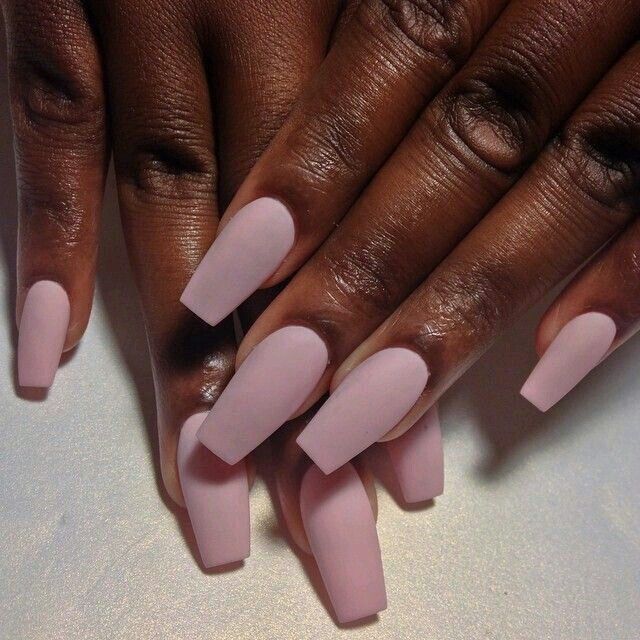 The thing about acrylics is that people think that just because they are fake you don't have to care for them. But just because they didn't grow from your nail bed doesn't mean you can forget about them. Okay, I don't mean that you have to focus on the acrylic but you have to remember that as long as that acrylic is on your fingers, it needs your attention. Here are some tips to ensure that you don't neglect your acrylics:
Be sure to keep your nails clean. Daily activities cause dirt and other things to accumulate underneath your nails, especially when they are long. So when you wash your hands don't forget about underneath your nails. Clean nails not only look better but they promote healthy growth to your nails underneath the acrylic.

Speaking of growth, your nails need maintenance. The acrylic moves up as your nails grow and need to be filed and shortened as you see fit. You have to keep them looking good even while they grow.

Making sure you take care of your hands is a big part of maintaining beautiful nails, so make sure you keep your hands and cuticles moisturized after washing them.

As your nails grow, you'll have to get fill ins to keep them looking their best. Monitor your nails and see how fast they grow. Depending on the rate of your nail growth, you'll probably need a fill in every 2-3 weeks.

Having long nails means that sometimes you will find yourself using your nails to lead actions like grabbing things and this can cause you to break your nails. Even with acrylics you need to be gentle. You'll need to be careful and if you can't, consider a shorter length.

Broken nails or nails that are starting to lift shouldn't be ignored. But that doesn't mean you should tend to the problem yourself, go to your nail salon and let them fix it.

Personally, I like to change my nail color a lot, so I don't get gel on my acrylics because it is difficult to remove. But regardless of your nail polish choice, maintaining the paint on your nails is important as well. When you keep your nails looking good, it's easier for you to want to keep them that way. But remember not to use acetone to remove your polish or you will ruin your nails.

If you properly tend to and maintain your acrylics, they can last for up to three months. But the time between your full sets depends on what you want to do next. Sometimes your nails can grow really long under acrylic but they can be very weak. If you want to strengthen and keep the length, another full set is not the way to go.