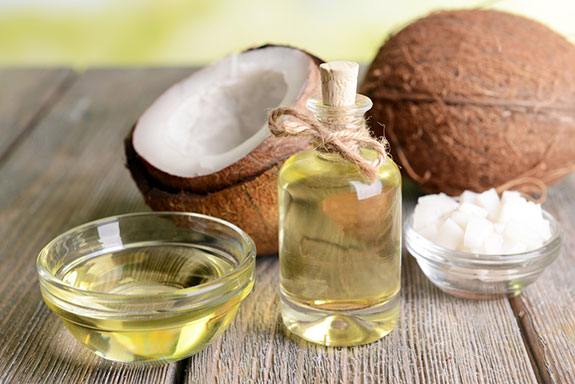 Many of us have heard, and sometimes exaggerate, that coconut oil can do everything. Aside from using it for hair oil or while cooking, I didn't know of much else to use it for. However, after doing some research, I discovered that coconut oil actually does have a variety of usage and, more importantly, a long list of health benefits:
1. Builds immunity
Due to the antiviral and antibacterial properties found in its organic compound, coconut oil has been used for centuries in home remedies to treat viruses such as the cold and flu. A couple of teaspoons of coconut oil per day, whether it's melted into hot tea or mixed into a meal, is said to alleviate coughing and sore throat, while building up the immune system to fight off viruses.
2. Assists with Digestion and Weight Loss
As women, our bodies naturally hold on to body fat more than men. This makes it more difficult for us when it comes to losing weight (and keeping it off). Coconut can be very helpful in this area. By having a high level of fatty acids, it is said to naturally boost the metabolism and increase the digestive process. Instead of being stored, the fatty acids of coconut oil are used as energy, while simultaneously helping the body absorb more vitamins and minerals.
3. Skin Care
Now this may be the most interesting (and most convincing) fact about coconut oil for women….beautiful and luminous skin! The antioxidant properties found in coconut oil protect the skin from free radicals (such as UV rays, chemicals, hormones, etc.) that damage skin cells. This helps prevents wrinkles as well as speeds up the healing process in bruises and sunburns. You'll find coconut oil as a prime ingredient in many cosmetics, including body wash, moisturizers, massage oils and sunscreens. Coconut oil also serves as a natural make up remover, allowing one with sensitive skin to easily wipe off mascara and foundation.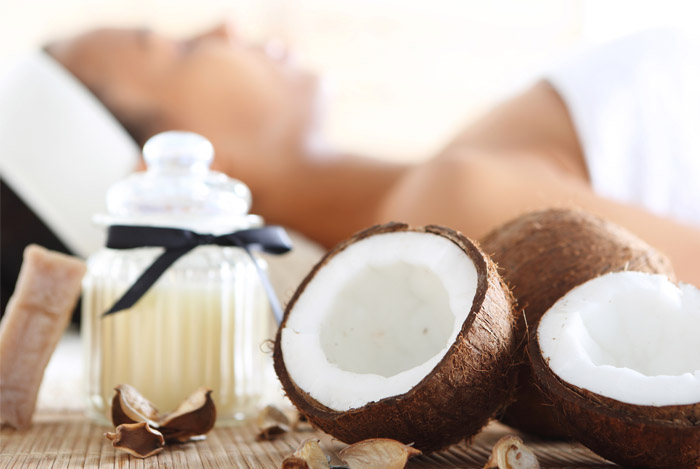 4. Hair Care
For those of you who are a part of the natural hair community like I am, we are accustomed to using coconut oil in our hair. Coconut oil has a high heating point, allowing it to protect the hair from damaging heat and sunrays. This is why many women use coconut oil as a natural heat protectant to apply to their hair before blow-drying and flat-ironing. Coconut oil not only coats the hair, but can also penetrate the hair shaft. This allows it to strengthen the hair from within, seal in moisture and prevent split ends from forming. It's also great for massaging the scalp, which promotes hair growth and eliminates dandruff.
5. Household Uses
Last, but not least, coconut oil can assist a woman who needs some extra help around the house. Aside from cooking, did you know that coconut oil can be used to remove rust from metal, polish wood furniture and clean leather? It doesn't end there. When mixed with water and apple cider vinegar, coconut oil can be a natural stain remover for carpet and, when mixed with an essential oil, sprayed as a natural odor eliminator for the house.
Who would've guessed that a simple jar of coconut oil found the in grocery store had so much value. Ladies, if you have yet to consider coconut oil as an essential asset, I encourage you to break out of your shells (pun intended) and give it a try. Fall in love with the Co-co!
By Ashley Cottrell