by New Beginnings with Dhylles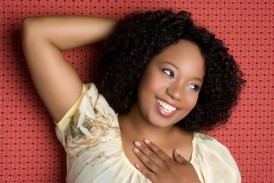 Why do we take on so much of other people's burdens upon ourselves? Why do we carry their problems and situations within our spirit? It is a vicious cycle that we do to ourselves daily. I am guilty at times as a Life Coach and not being kind to my own spirit. It is not done intentionally, but having the gift of compassion makes it so much harder not to care for others the way I do especially with family and friends.
It takes a lot of practice and dedication to be kind to your spirit and not want to take on the burdens and problems of others. I have to train my brain every day to say "Be Kind to your Spirit Dhylles, there is only so much you can do." I have to remind myself I cannot be superwoman all the time. There are times where I need to take off the cape and just be one with my spirit.
As people we take on so much more that we can chew and sometimes end up with anxiety, depression and panic attacks taking on things that are not ours. We all have strong spirits that can be weakened at times when we cross paths with other spirits. It may not always be a good thing when spirits cross due to the anguish, pain and suffering a person may be feeling that is intertwined with you own.  It is very important to be aware of who you allow to hug you or shake hands with or even have pray for you or pray over you.
Learn to feed your spirit with positivity and prayer.  We are not perfect. At times we can call negativity upon ourselves just because it feels like the normal thing to do. We choose to beat ourselves up instead of patting ourselves on the back and in turn we hurt our spirit. Help your spirit by being kind to yourself and keeping in good company with others who are positive and pure within their hearts and spirits.  Be good to your spirit by God, the universe or whatever you believe in to guide you through your everyday routine and life.
Need assistance in helping you be kind to your spirit, Coach Dhylles is here to assist.
It's Never too late to be kind to your spirit!
Dhylles Davis
347-637-8191
www.dhyllesdavis.tumblr.com