By Aaliyah Ransome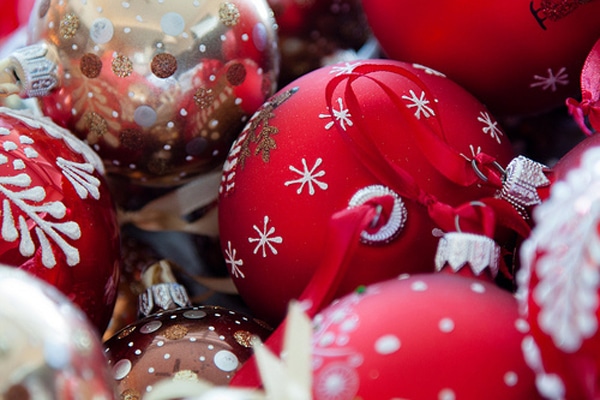 Reuse decorations. Decorations can be expensive, especially if you buy new ones each year. Keeping your old decorations in mint condition and reusing them cuts the cost of you having to purchase new ones. But if you must spend, only replace broken or worn decorations.
Make your own ornaments. You can easily create personalized ornaments with names, sayings, quotes, or pictures.
Don't let your ornaments waste. Instead of dumping unwanted ornaments or "saving them until next year," you can create an ornament wreath, and avoid costs of buying a new one. For this you'll need a plastic foam wreath, 2-inch-wide white ribbon, a glue gun and hot melt adhesive and ball ornaments in a variety of colors and sizes.
Buy your ugly Christmas sweater. Many office parties or even family parties around the holidays are centered around ugly Christmas sweaters. Creative ones can be expensive since you'll need to purchase everything separately. However, many retailers sell ugly Christmas sweaters ready-made, which will cut the costs of you having to buy the sweater plus the decorations for it.
DIY Wallpaper. Instead of going out and dropping unnecessary cash on new wallpaper, you can create your own with paint and stencil.
Take your own Christmas photos. Many families have a tradition of taking photos around the holidays. But instead of spending tons of cash at a professional studio, you can take them yourself. Simply pick a nice background in your house or somewhere easily accessible, set up your own camera, and upload it to Snapfish.com where you can choose frames and add names and words to the photos.
DIY Christmas tree skirt. To avoid paying big bucks on a fancy Christmas tree skirt, you can purchase a simple fleece blanket (prices starting around $2.50) and personalize it. Additionally you will need scissors, glue and embellishments of your choice. This DIY not only saves you money, it's also quick and easy!
Saving money on these holiday ideas wouldn't dry out your pockets! They'll actually leave you with more to spend on gifts!