Hello Bronze beauties! As the temperature keeps dropping, we know that managing one's beautiful mane is a top priority. With so many different ideas and vloggers it was hard to narrow it down to what or who to follow for the chilly season.
But we did find a blogger that was able to be extremely helpful and fun to watch. We are big fans of Hannah, the Quirk Queen! She's a blogger on her site here!
Hannah complied a list for taking care of natural hair during the winter that we couldn't disagree with! With this as a handy guide, we at Bronze Magazine hope that you have a happy, healthy holiday!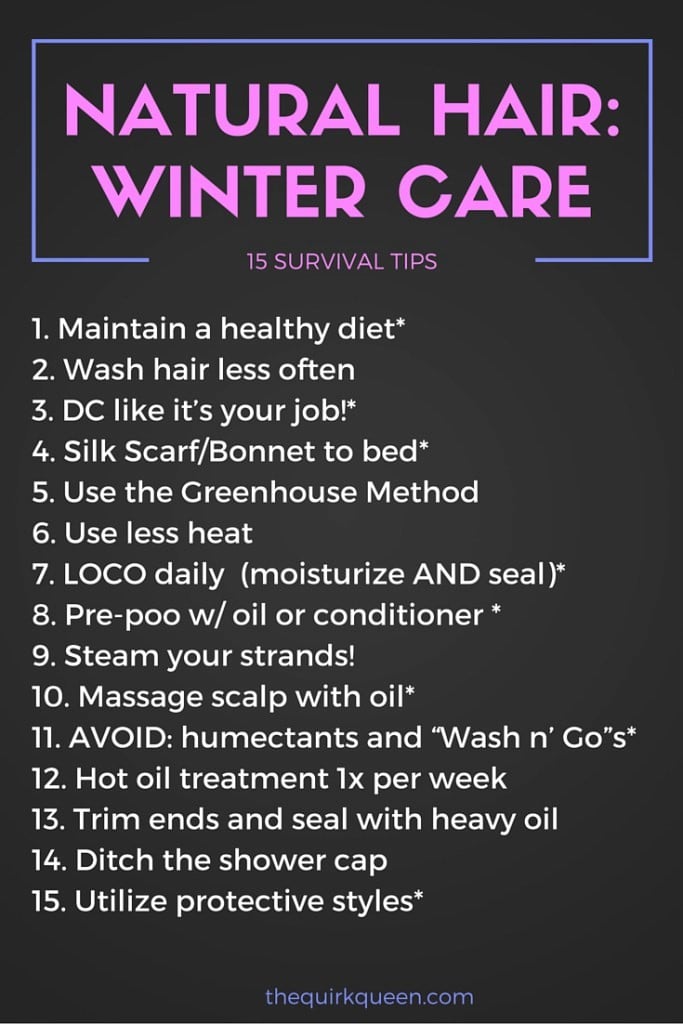 Do you agree with this list? What are your tips for the cold weather? Let us know in the comments below!
Written by Schane Flowers