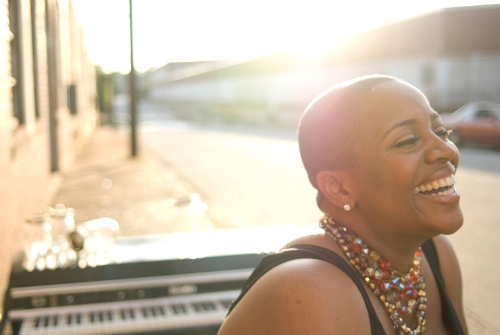 Bursting from an array of musical brilliance,  singer/songwriter/pianist AVERY*Sunshine emerges onto the scene with her soon to be released self-titled debut album.  Rooted in gospel, she reaches deep into that cornucopia of style and sound and sings a song which articulates the complexities of life with luminous insight.  Fluent in many languages from soul and house to classical and hip hop, AVERY*Sunshine expresses with a voice that speaks boldly and tell a uniquely familiar story…a story about love and loss…healing…and finding the newness of oneself in the midst of it all.  Here's Avery's story in her own words…
BM: Hello Avery, it's so great to have this opportunity to chat with you.  Your name is as unique as your sound.  How did [the name] AVERY*Sunshine come about?
AS: THANK YOU FOR YOUR INTEREST, IT MEANS A LOT TO ME. Well…MY NAME.  LOL.  My partner Dana Johnson and I had just finished our first single called "STALK YOU" and it was subsequently being released in Japan.  Dana asked me what I wanted my name to be on the album and I blurted out, "AVERYSUNSHINE!!!" I like to believe that it came from my love for characters from my two favorite movies: SHUG AVERY (The Color Purple) and SUNSHINE (Harlem Nights) LOL! It stuck!!!
BM: I am such a huge fan of R&B/Soul/Jazz sound and when I heard your voice for the very first time I immediately felt drawn to what you had to sing about. Who were some of your musical influences?
AS: Michael McDonald, Aretha Franklin, Luther Vandross, Michael Jackson, The Winans, The Clark Sisters…The list really goes on and on…
BM: Your songs evoke such familiarity yet passion about "real" life experiences.  Two of my favorites are "All in My Head" and "Ugly."  Do you write your own material? Where do you draw upon for inspiration?
AS: Thank you! I write all of my material with my writing partner and music industry vet, Dana Johnson.  That's really how this thing started.  Music first, then the "artist" stuff.  We draw our inspiration from from everyday experiences.  REAL LIFE.
BM: Have you collaborated with any other artists on projects, and if so, with whom? Who would you like to collaborate with in the future?
AS: I am grateful to have worked with great artists in the past.  No "real" collabs under my belt yet.  I'D LOVE to work with Michael McDonald and and Marvin Winans.
BM: Considering the fact that R&B music is becoming a lost and extinct art [I say this with great sadness], how do you feel about the state of music today?
AS: I try not to touch this question in interviews because there is SO MUCH TO SAY…So, I'll just say this: Music is evolving (as it and everything else has and does) and I welcome the "new" music with open arms.  HOWEVER, I understand that I, as well as the other R&B soul artists/musicians /writers/listeners etc., have the responsibility to continue making, supporting and preserving R&B soul music.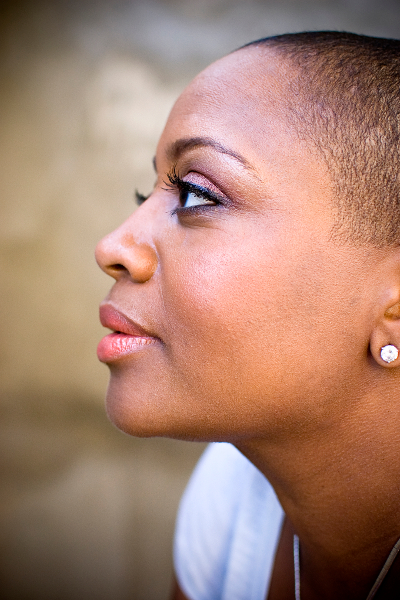 BM: As a single mom of two, how do you manage a healthy work/life balance?
AS: With the help of my parents and my children's fathers, WE are able to manage it pretty well. However, I must be honest: I keep an amazing schedule in my iPhone!!! I send reminders to myself to go to the movies with my children, to exercise and so forth.  It's easy to forget to do those things when you're working, getting homework done and paying bills.  I don't mind my pop up alerts.  I'd rather get a reminder from my phone than from my kids!
BM: If there was something important you would like other aspiring artists to know, what would it be?
AS: Whew, there's so much to say!!!!!! First, be sure that you are walking and operating in your calling.  Secondly, produce the best project that you possibly can by enlisting the help of experts.  Don't call a graphic designer to produce your track because she will do it for free.  Be willing to spend the money to get what you need to get done.  USE THE SOCIAL MEDIA SITES TO YOUR ADVANTAGE!!! Don't be afraid to promote yourself.  Remember, you are your own commercial/advertisement. If ANY artists these days, in any medium, proclaims, "I don't do Twitter.  I don't do Facebook," they will probably be out of business before they even begin.
BM: So what's next for AVERY*Sunshine?
AS: More music! Hopefully, some acting.  I feel a sitcom on the horizon!!!!! (Well, I haven't gotten any calls yet, but..ter..uhhhh….) LOL
BM: Thank you so very much for taking the time to allow us to get to know more about you and your music. We wish you many blessings of continued success!
AS: Thank you for your consideration…. KEEP SHINING!!!!
By Editor-in-Chief Shawn Chavis
Interview Opportunity with Avery*Sunshine courtesy of Fiona Bloom of The Bloom Effect