by Megan McColla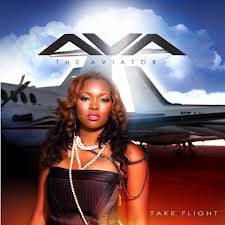 It's been said that the smartest people are the most clueless about dating (Benzer, 2009). The assumption is 'brainiacs' value achievements more than relationships. To succeed in love and life, setting standards and eliminating unqualified candidates are "smart" moves. Midwest-born and Southern-bred songwriter, singer, and producer, Ava (the Aviator), is setting off a revolution in dating. A single woman in a male dominated industry, she encourages women to reclaim power in personal and professional relationships:
You're either a passenger or a pilot." So when did you become an aviator? Moving to Atlanta, I thought it was going to be like Sex and the City. Like Carrie and her dating scenarios. Six months or so, I started dating this guy. We were cool but my intuition would not let up on me. There was also some red flags. After him, it was the military guy who tried to get in my mind. Crazy first date. Next was the arrogant "rich" guy with the "you should be happy [to be] with me" attitude. Afterwards, I realized I wasn't specific about what I wanted. So I began to treat dating like interviews.

Dating is very much a process, but more and more women are growing weary of it. What's the disconnect? Have to ask the right questions–we control that. Don't give too much, too soon. I was happy I didn't slept with the first guy, considering his past. It's about taking responsibility and not becoming bitter when things don't go right. My next video, "Inside of Me", is about freeing yourself of the bad and being open to love again.
You mentioned 'red flags'. What signs let you know something wasn't right? He had hundreds of female friends and he'd say they were just friends. Then there were modeling shoots. Something just wasn't right to me. When a man and woman are "just friends", but HE's the model, is he more suspect? It wasn't the number of friends as much as it was the frequency he heard from them. "Shoots" weren't with legit photographers or events. They were covers for something else. I asked God to deliver answers. Hours later, literally, he confessed that he had given sexual favors to men. Wow. Application denied!
Like that part of Slow Down! How should women be direct, but not offensive, with "background checks"? Set standards in a sophisticated way. It's a process of elimination but don't drill the man. Know how to get answers through casual conversation.

Songwriter and producer, you're a working woman in a male dominated industry. What's that like? Music effects your mood which effects how you think, speak, and act. As an artist, I consider all of that. So I use song-writing and producing wisely. Rap about thugging, [then] more men go to jail. You hear about 'drop it low', drugs, sex–it degrades women. Next, the independent woman revolution. Women making money is good for the economy. Not bashing men, but my music enforces the fact that women have power.
In life, I didn't like anyone having power over my destiny. After starting my music production business, I [attempted to work for others, twice]. They weren't for me. One lasted a few weeks, then folded, and the other a couple months. A 'sign' to be your own boss. I've been in the business since 17. It was slow at first. I'd show my work and men were like, "YOU did that?!?" Still don't know how I lived off $9,000 my first year.
So Take Flight makes how many? My first was when I was nine, and another at 19. My sister was on both albums. Take Flight is my first solo project. Tracks and the album are on my website and iTunes. [VIDEO] Slow Down is the anthem to set off the revolution.
@theAviator1 (Twitter)
http://www.ava-theaviator.com/ (Website)
http://youtu.be/uKyFhvxo_28 (Video)