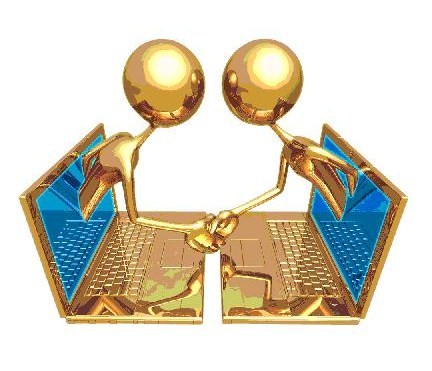 There is a lot of buzz out there right now about automation.  I'm one of those supporters and have spoken, written, and even shared others posts about using technology to leverage your time.
I write about this because automation has created gateways into whole new worlds for me professionally, and for many of my colleagues.  With a full-time corporate job, small children, and so many responsibilities, there is no way I could successfully develop my entrepreneurial dream without it.
I will add this…there are some who believe that automation is evil in its purest form.  I suspect this has to do with the assumption that it creates gaps in more personal communication.  There may be other reasons and you are welcome to share yours if you think automation is not a positive thing, but I'd like to share some points about keeping it "real – and personal".
First, I use automation as a an entry point, not the end all.  It allows me to effectively be in more than one place at a time, which is something every mother (supreme multitaskers in their own right) I know has always dreamed of.  For example, if I am attending a soccer game I want to be able to continue to deliver service to an entrepreneur in need who has inquired about solutions I have that may help them.  Instead of them having to wait until I finally load up the car with all our gear, get the kids fed, and take a drink of water to counter that heat I was just exposed to for hours, that person immediately receives a reply that sends them to my calendar so they can book an appointment where we have dedicated time to talk.
Secondly, I use automation to help deliver what I promise 24/7.  I once worked with a busy coach trying to make ends meet by taking on a part-time job during the week.  She could never make a live call from the programs I offered, but she wanted and needed the training to grow her business.  Instead of missing the valuable information, this coach was able to view the video replays at her convenience whenever she had available time.  All she had to do was register for the program, and she was instantly subscribed to receive the replays in her inbox.
Third, automation provides a marketing option many business owners would not have today.  Sure it can be a nuisance at times, but it also is a blessing for entrepreneurs who may not have a limitless budget.  We can now promote our business through social media, on affordable websites, and more with the help of resources like Hootsuite and WordPress.  I have made connections with people in other countries, places I may never get to see but real live personal relationships I will treasure forever – all because I first connected with a person through a tweeted quote that was just what they needed at the time.
The main point I would like to offer is that while there have been abuses as the tool of automation becomes more prevalent, there are ways to use it as a gift and a way to broaden your personal horizons.  My belief is that it all starts with approach.  When you come from a place of giving and authenticity in your application of automated tools – a "how can I help you right now until we can connect directly?" sort of way, the results may be astronomically different than using the "let me beat down your door with my stuff until you cry uncle and  buy" approach.
Automation itself is not a bad thing; it's in the way it is used that you enhance connection.
About the Author: Tanya Smith is a creative business strategist specializing in showing service based entrepreneurs like coaches, consultants and freelancers how to spend more time making money with simple, yet profitable marketing systems.  Her company Be Promotable provides clients with fresh actionable strategies and virtual resources to promote their businesses as power players in their market.  Claim your instant access to a free 10 part e-course, 10 Ways To Spice Up Your List at: www.bepromotable.com.