by Patricia Rivera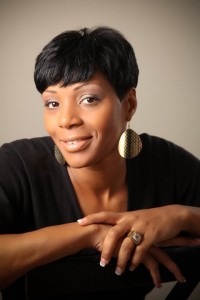 Yolanda Moore has made her living beating the odds.  As a two-time 1997-1998 WNBA Champion, author, and empowerment speaker, Yolanda's real life story is one of overcoming adversity to reach the pinnacle of her sport – (professional basketball), as she inspires and teaches everyone from at-risk youth to struggling college students, stay-at-home mom's  and corporate executives on how to win . One of the top 15 high school female basketball players in the country, Yolanda was highly recruited by every major Women's college program in the country.  Humble, Beautiful, Living her dreams and helping others, Yolanda Moore is Wining and teaching people "You Will Win If You Don't Quit"
Patricia:Â  You are an amazing women living your dreams and helping others but you have had some obstacles and challenges along the way, lets talk a little bit about them.
Yolanda:  Growing up, In High School, my mother struggled to raise me.  I grew up like an only child. Where I lived the majority of people lived in poverty. Sometimes when I would come home  form school there was no electricity or no food, I would have to go next door and borrow food to eat. I didn't grow up with a father in the home and I was angry and rebellious. People would tell me I had a bad attitude and I was mean, so I played into that and it became my mantra.  But I was hurting because things where tough. I would look in the mirror and not like what I would see.  I was taller then most boys, I was muscular and I felt outward. I had a guy tell me I should have been a boy, can you imagine what that does for a young girls self esteem.  I was 5'11 in the 6th grade. I wondered why I was so tall and so I put my energy into basketball because that's where I felt free.
Patricia:Â  When did you realize you wanted to play basketball and take it to another level?
Yolanda:  When I was in 4th grade I was introduced to it.  I felt a connection with it and felt free on the court. But, I was a horrible player and years later my coach told me I was the worst basketball player he had seen. But I continued to throw myself into the sport.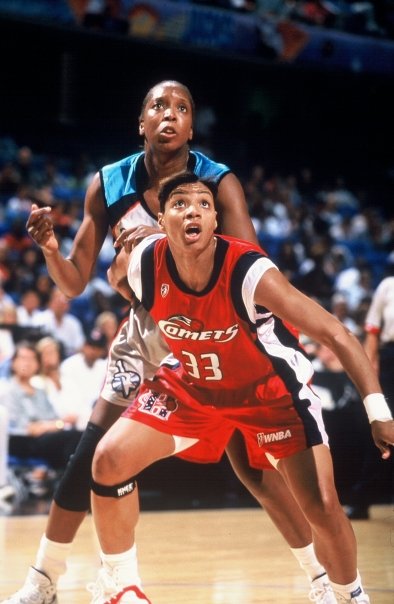 Patricia: I think sports is so important in school, do you think if they had to cut something from the curriculum, it should be sports? 
Yolanda: NO, First of all, I don't think sports are something they should cut in any school.  Sports breaks down so many barriers. It's such a universal language.  If you can play sports it doesn't matter if you can speak a certain language, it doesn't matter if I live in Suburbia and you live in the hood.  When we get on the field or on the court we are equally important.  Sports, gives you confidence, self esteem and teaches you how to be a team player; tools you need to tackle life.  It has such a positive impact. I know sports can save a child's life.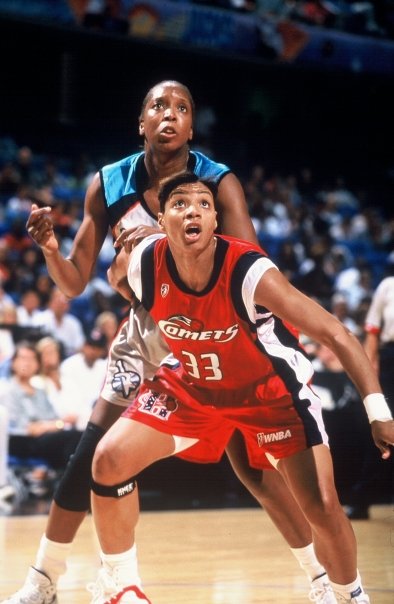 Patricia:  I agree so much with you.  Lets talk about some of the awards you have won…
Yolanda:  Yes, I won awards and it started back in high school. I fell in love with basketball but accolades never mattered to me.  In my mind I expected to be great so whatever came with being great was what I received. It just so happens that being great comes with a few perks.   I didn't play any harder to win awards, I just wanted to play to be great. I hope I don't sound arrogant. 
Patricia: First I want to say you are far from arrogant.  To do all you have done and to help the people you do, I find you so humble. So let's talk about your company Yolanda Moore 33 Empowerment  and your new book Due out Sept 15, 2012"You Will Win If You Don't Quit" What gave you the motivation to write that book?
Yolanda:  Yolanda Moore 33 is an empowerment company.  I help women who are going through a transition in their lives- women that may be going through a divorce, women who are homeless and even women that have experienced setbacks or need direction in their lives.  I help them to recover and believe that they can get out of this; that it's not over.  The fact that you are breathing you can overcome anything. If you have a vision, you need to strive for it.  I also work a lot with kids and teach them how to get in front of college coaches. Kids have to take responsibility so I provide information, tools, direction to get people from where they are today to where they want to be.  You Will Win If You Don't Quit is my first book, which I wrote in 2006.  I had just come out of an abusive relationship.  I had 2 babies in college and my coach told me I would never make it to the WNBA.  I was at that point in my life where I was so depressed, I just sat down and started writing.  It was a guide for me.  Over coming knee surgery, 2 babies and everything I went through, the book was my motivation.  It is a mission, a movement for me, my passion. I want so many women and young girls to know if you just stay in the game you will win. You can't give up.  You have to keep going for it. Keep striving.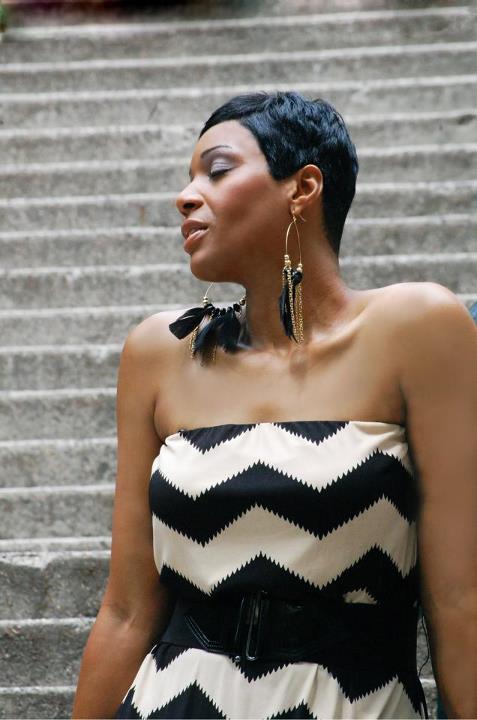 Patricia:Â  Wow, what an amazing mission, has your coach ever come back to apologize?
Yolanda:Â  Yes, he was my college coach. He apologized and wrote the foreword to the book. He said he never met anyone in his life that worked as hard as I did.
Patricia:Â  I am glad he apologized. Is there anyone you would like to say Thanks to for motivating you, keeping you focused and helping you pursue your dreams?
Yolanda:   There are a lot of people I would thank… My oldest sister who was in the Army and always traveling was my role model. She was beautiful, confident, nice and had lots of friends. I wanted to be just like her; Christopher Mitchell,  a former trainer at the University of Mississippi who would never let me stop; and  Lynnette Johnson, my strength and conditioning coach who use to work out with me during her lunch break. Even though I was no longer with the team these people helped me when they didn't have to.  No matter how much I complained, they never let me quit. Sometimes I think they wanted it more for me than I wanted it for myself. They pushed me as hard as if I was still a member of the team. I'd also like to thank my high school English teacher Ms. Pearl Wilson, who was a great role model.  She always thought I was a good writer. She allowed us to be creative and have our voices heard. I spent a lot of time with her in her in the classroom.  
Patricia: What are you goals for the near future?
Yolanda:  My mission is to build a multimillion dollar media company, through radio, internet, television and more and to help  people, young and old with networking skills, job interviewing skills and I would like to get the children early in school and arm them with the tools they need to be successful.
Patricia: Amazing Yolanda I wish you continued success and I want to thank you again for allowing me to interview you.
Yolanda:Â  You are so welcome and Thank you so much Patricia.
To purchase a copy of Yolanda's new book, you can go to www.barnesandnoble.com or www.amazon.com and to learn more about this fabulous Women you can go to  www.yolandamoore33.com