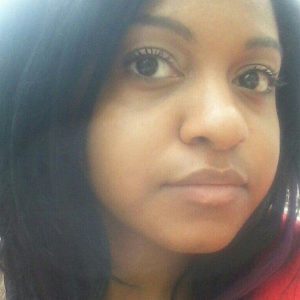 Paige Love-Rose is a self-published author of two books so far, the first one having been published when she was only nineteen years old. Bronze Magazine has had the pleasure of interviewing Paige Love-Rose previously a few years ago, and during that time we talked about Paige's first book titled Beauty. When asked what has been new since we last spoke to her, Paige honestly answered, "I'm older. I guess that's new."
When asked how her writing differs from when she first started, she responded, "Now that I'm older I can write about certain things. My audience has changed. I wanted the same audience back then, but now it makes more sense. Now, you can see the anger, the sadness and the happiness when you read what I have. It's more realistic." When it comes to who inspires her writing, Paige makes sure she credits those closest to her. "The positive people in my life inspire me in general. They give me the courage to do things that I thought I could never do," she shares. "It's so hard to find a good support system, and I'm lucky to have even a small group of loving people. I'm so goofy, I don't know how some people deal with me. Sometimes I play too much. I wonder, are they tired of me? But you know someone's love is real when they love you regardless." Paige Love-Rose admits that personal experiences and experiences from others is what inspires what she writes about. "I like talking to people and learning from them," she says. "They go through the most wackiest things."
When asked about how her first novel Beauty is doing, Paige Love-Rose informed us, "Beauty is off the market. It was my first experience. It was practice." She goes on to say, "When I write I always think I do too much. Do I really want to say that? Sometimes I think maybe they don't need to know that. It's funny because I'm hard on myself. Sometimes I can be too raw and straight forward." She has a new novel in the works, named Differences. She describes it as, "Something different. It's something you wouldn't expect from me. That's a secret…..shhh," she reveals.
Paige Love-Rose speaks a lot about her inner voice and why she thinks allowing it to guide her is significant. "Wow, your inner voice is so important. Well for me it is, I guess. I disappeared from writing because I was scared of failing. And no one really believed that I had the ability to be a good writer. Writing was never something I wanted to do for money, popularity or to be noticed. Writing was therapy for me. My inner voice was like, Okay Paige, you know you cannot live without doing this- even if you don't become successful." And it was right. Definitely true, that voice tells you what's right."
When asked what's next for her future Paige Love-Rose responded, "Working with children and writing is the means. I want to live in a small apartment in a big city, or by the water. It would be cool to make an after school program for elementary kids whose parents want them involved in art. I want a family in the future, and we can just ride together. Write, inspire and ride out. Sounds about right."
Paige Love-Rose's books are available on Amazon. She can be followed on Twitter and Facebook.
by Tiarsha Harrison