By Patrice Rivers
Tauheedah Michelle is also known as The Purple Poet. The name "Tauheedah" means: you like to control everyone within your influence; you develop high spirituality. You are spiritually aware and prone to self sacrifice. You are bold, independent, inquisitive, and interested in research.
Tauheedah Michelle has self -published four books, the first being a collection of poems about her life, and the second is an informational relationship book. She recently published a third book entitled, "Poetry For Yo Soul" and co-authored an anthology about divorce. She resides in a suburb of Atlanta, GA.
PATRICE RIVERS: How long have you been writing poetry?
TAUHEEDAH: I have been writing poetry since I was an adolescent in elementary school.
PR: Was it always a passion?
TAUHEEDAH: Poetry has always been a passion of mine.
PR: With all the poetry books you have penned, were any of them about situations you have been through?
TAUHEEDAH: Yes, all of my poetry/books are written on my personal experiences.
PR: What do you feel that is your purpose when writing?
TAUHEEDAH: My purpose for writing is to share my story in hopes that it encourages and helps someone else.
PR: April is National Poetry month. Do you normally recite some of your work at events or readings?
TAUHEEDAH: Sometimes I recite my poetry at different events for National Poetry Month.
PR: What does being a poet mean to you?
TAUHEEDAH: A poet is a person who writes soulful lyrics about love, life, and anything they're passionate about.
PR: How are you using your poetry to encourage and motivate others?
TAUHEEDAH: All of my poetry is about my life experiences. I use my experiences to encourage and motivate others.
PR: Is poetry a therapeutic method when you are going through something?
TAUHEEDAH: As a child, I wrote poetry because I loved writing and I liked the way the words flowed. As an adult I have used poetry as a means of therapy for things I was going through in my life.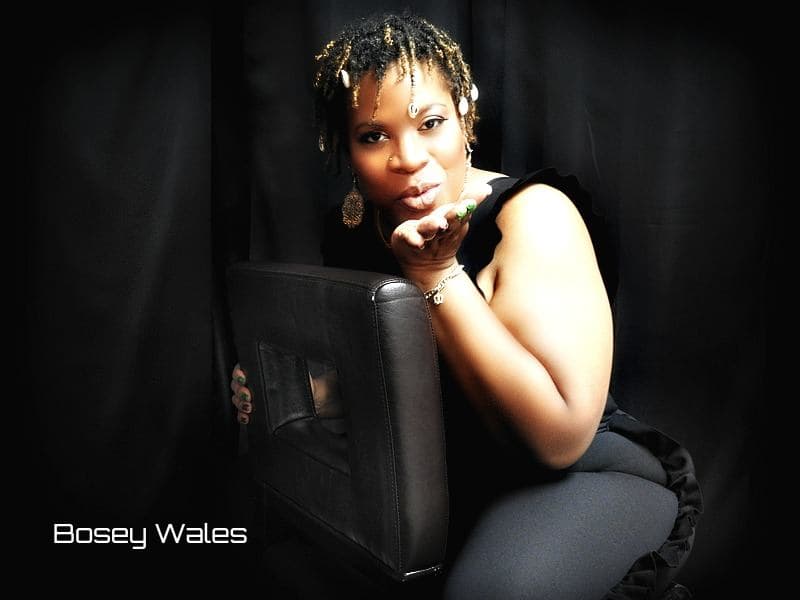 PR: As readers continue to buy your books and support you, what do you want them to take away while reading?
TAUHEEDAH: I want my readers to feel every emotion that goes into my poetry. I want them to feel empowered and encouraged to go out and take their lives back. My life's motto is: know thyself, love thyself, heal thyself, and in that order.
PR: Authors are sometimes overlooked in the literary community. What do you do to stand out as an author, a poet?
TAUHEEDAH: I stand out by my name, The Purple Poet and by just being real. I live my truth. I don't sugar-coat or hide anything. I'm a conscious black woman who wants to teach her people to think and feel for themselves.
PR: How do you market yourself and your work?
TAUHEEDAH: I market my brand and books on social media (FB, IG, Twitter, Pinterest, LinkedIn, etc), and I attend different literary events or any event where I can be a vendor.
PR: Are you planning on writing more books in the near future?
TAUHEEDAH: Yes, I am finally writing a children's book and a self help book due this summer.
PR: Tell us more about the anthology you were a part of with other women called, "How Divorce Became my Deliverance."
TAUHEEDAH: How Divorce Became My Deliverance is the baby of Elona Washington. She came up with the concept and presented it on Instagram and Facebook. I answered the call along with seven other women. We each told our stories of how divorce ultimately became our deliverance.
PR: What message are you trying to tell readers in the book "For the Single, Married and Seeking?"
TAUHEEDAH: The Un-Relationship Book is a self help book for anyone who's married, divorced, single, or seeking a relationship. I speak very candidly about my marriages and the warning signs I ignored before marriage. I want to help others to not make the same mistakes I made in hopes of saving them some pain.
PR: Are you working on any major projects for 2019? If so, what are they?
TAUHEEDAH: Yes, I am planning an All Atlanta Bookstore Tour for the summer. I will have book signings at major Atlanta bookstores. I'm also planning a big book reveal for two new books during my 50th birthday celebration.
PR: How can readers connect with you?
TAUHEEDAH: My website is www.tauheedahmichelle.michelebarard.com
Readers can follow me on: www.instagram.com/cmichellethepurplepoet
www.facebook.com/ThePurplePoet