Fall 2016 has been a great season for television. Audiences are getting more complex dramas, more hysterical comedies, more thrilling mysteries, and some of the best performances by actors that have been seen in years. Among these is Fox's show Pitch, the story of the first woman to play Major League Baseball. Before its premiere, Pitch got rave reviews from critics, earning a 93% fresh rating on RottenTomatoes. It's early hype was through the roof, however, its success has not been on par with how good it's said to be. The show premiered to average ratings on September 22nd and has been slowly sliding downward since. This has prompted a #SavePitch campaign from viewers and an appeal to Fox to move its time slot (it's currently competing against other live sports programming). Here are four reasons (descending order) why people are serious about keeping this show on-air.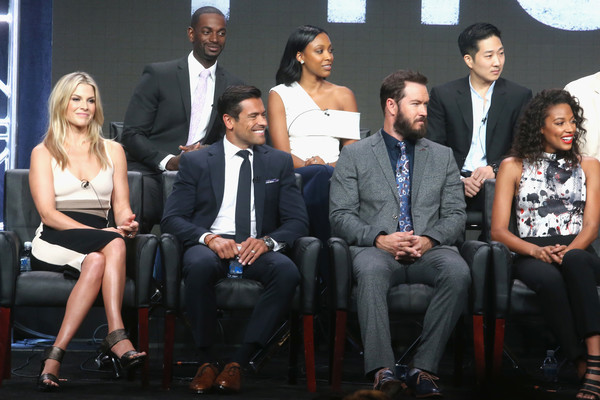 Reason #4- An inclusive cast
These days, diversity in media is a major talking point. Shows and movies are graded on how realistic they are in terms of their casting. Audiences and critics are making it known that they want to see people who look like them, and people who don't look like them center stage on screen. While some shows are hesitant or downright opposed to change, others wholly embrace it. Pitch features a wonderfully diverse cast of characters starting with the star, Ginny Baker (played by Kylie Bunbury). The characters are some of the most dynamic on TV because their writers reject easy and outdated storytelling tricks (like stereotypes) that would limit their growth.
Reason #3- Refreshing views on sexual assault
Hollywood lives in a world of pseudo-idealism, suggesting that bad things are bad, but never taking real steps to change them. Hollywood, like most industries in the United States and all over the world, protects rapists, assailants, and offenders from taking responsibility over their actions. It also projects suspect ideas into the atmosphere through storylines where offenders aren't punished for their crimes, and in some cases are humanized after committing them. Pitch, on the other hand, takes a stern stance on assault. In one episode, when Ginny Baker guests on a late night talk show, she's asked about a high-profile, ongoing assault case. This leads to a speech, excellently delivered by star Kylie Bunbury, where Ginny asserts that women are not responsible for being assaulted. In an interview with Entertainment Weekly, Pitch co-creator Rick Singer discusses how this scene and Ginny's reaction shaped the core of their show. Stories of rape or assault easily "get nationalized" and quickly become about things other than the actual case. Pitch paints assault with a black and white brush (where other shows would have used gray) and says what's right is right and what's wrong is wrong.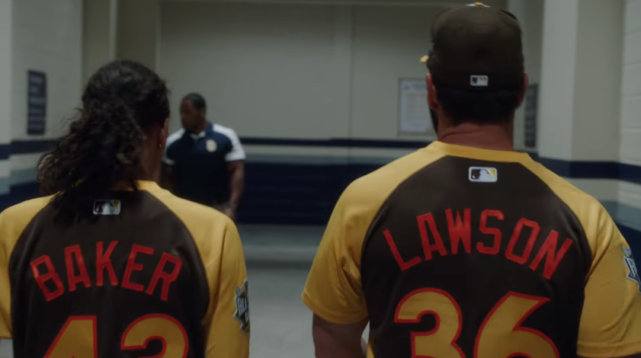 Reason #2- Supporting male characters who are actually supporting
A large part of Pitch's appeal is Ginny Baker's attempts to fit in. Not only is Ginny the first woman to play in the Major Leagues, she's also the first black woman. Her presence with the San Diego Padres is politicized, picked apart, and revisited again and again within the show by various media outlets. At one point Ginny laments that her existence seems to some to be a radical act. Because of this, it's difficult for her to relate to her teammates—something that's essential to being on a team. However, through her effort and hard work she wins people over, most notably Mike Lawson, a fellow Padres player. Ginny and Lawson's relationship blossoms in the first couple of episodes. They give each other advice, comfort, and support. What's more is that at no point does the show attempt to move Lawson from a supporting character to a main one. Fox is a network that is occasionally bad about keeping their lead women leads (this past year included a messy exit for supposed Sleepy Hollow lead Nicole Beharie). However, Pitch makes clear where the characters stand and develop Lawson as Ginny's friend, partner, and maybe even more.
Reason #1- A badass female lead
Ginny Baker is an undeniable badass. What else would she be in the male-dominated world of baseball? She's not averse to pushing herself, or speaking her peace. In one episode she incites a brawl when the opposing team's pitcher tries to handle her with kid gloves. In another episode, she trains for hours on end because she knows what it takes to be the best. Ginny Baker's work ethic, her passion, and her failings have been an inspiration for audiences, especially fellow female athletes who have been in her shoes. With Pitch comes a strong, yet vulnerable woman who showcases the art of always getting back up when life knocks you down.
By Lilian Uzokwe