It is 5 o'clock somewhere! Log off from work, relax and enjoy the happiest of hours – from home. Chill out – literally, with apps and sips made by the best chef and bartender in the house – YOU! We found our favorite at-home happy hour essentials to have on hand.
It's a Vibe
The most important part of any unwinding session – whether solo or with others, is the ambiance. Music, lights, scents – make it all happen. A playlist can and will set the tone, from 90s R&B to today's hits. Start off with something fun and upbeat like Queen Bey's latest, and end the night with some lit candles and a slow throwback.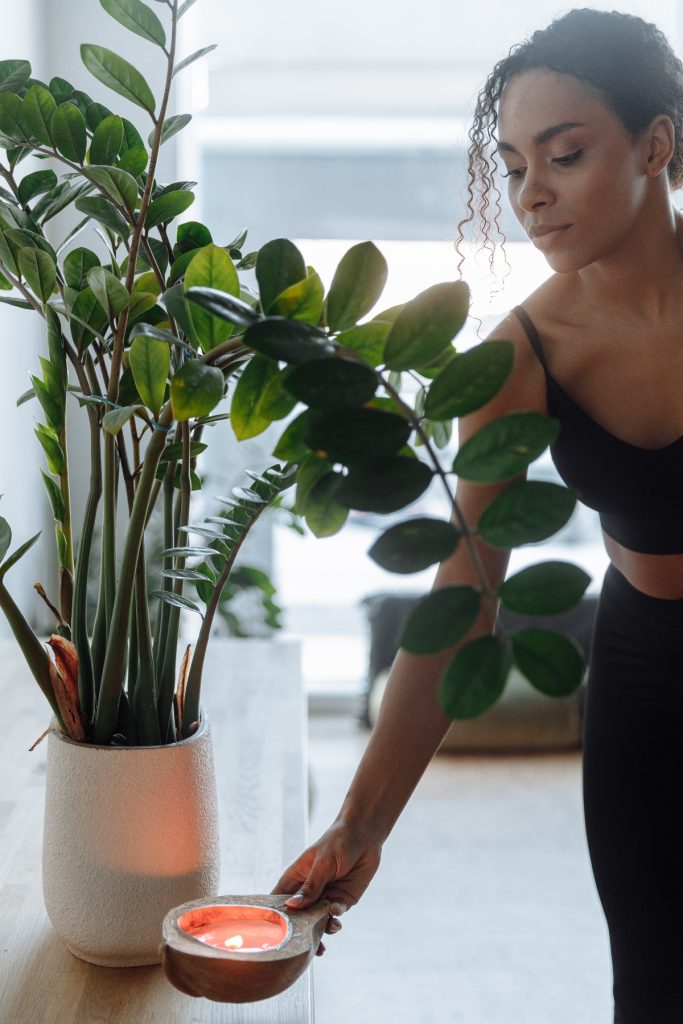 What's on the Menu?
A flatbread is the easiest way to get creative and experiment in the kitchen. Just get a pre-made crust that only needs to be baked. Add any favorites – from banana peppers to crispy onions, sausage, or a fresh mozzarella and Italian seasoning. My favorite recipe? A drizzle of olive oil, Monterey Jack cheese, grilled chicken, cilantro, red onion, and a drizzle of BBQ and ranch sauces.
A Fruity Sip
Kick off with a nice cold beverage. For something a bit fruity, Barefoot Fruitscato somes in a variety of flavors like Apple, Pineapple, Blueberry, Strawberry and more. Coming in at 7.5 percent, it is a sweet and lighter sip to have on hand. We are also huge fans of a sparkling beverage in the summer. Wine down with a red or white, or shake up a favorite spirit and mixer, garnished with a fruit wedge for presentation.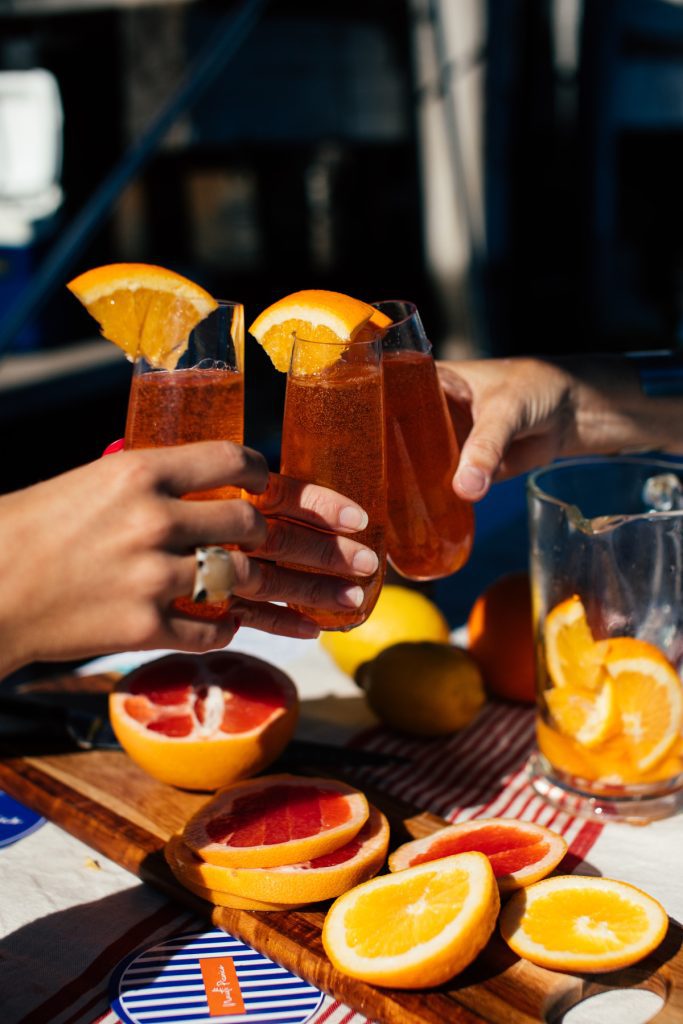 Mix it Up
Happy hour and drinks do not have to mean alcohol or just a soda. There are plenty of zero proof options to sip on. Check out Surely Sparkling Rosé. Unlike other non-alcoholic options, it actually delivers that true fruity wine flavor we are used to with traditional options. How? Because it is real wine, just with the alcohol removed using a special process.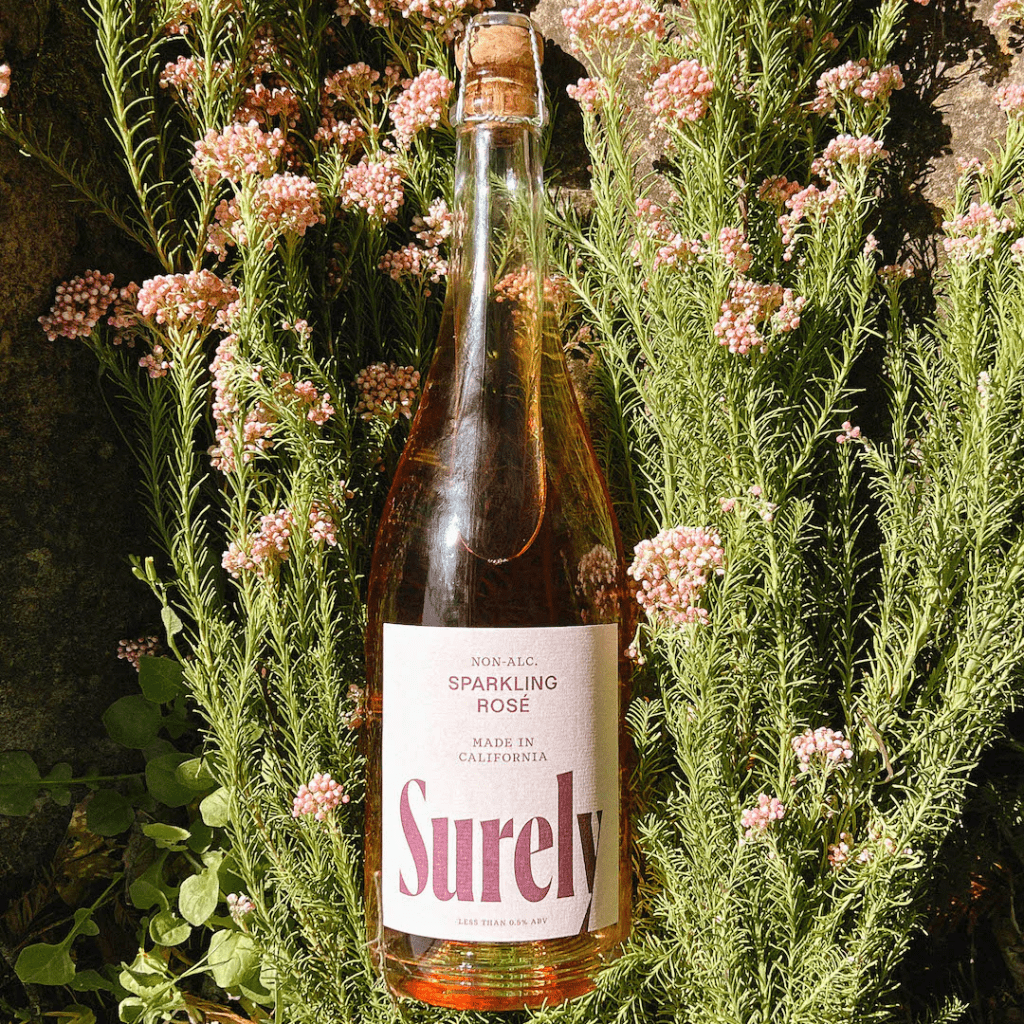 Cheers to That
It is all about the presentation! Dirty, chipped or scratched glasses are not it. Have the right tools on hand, like a nice set of matching glassware. Red white, or stemless glasses might be made with wine in mind, but can hold any cocktail or mocktail just as well. Available at Target.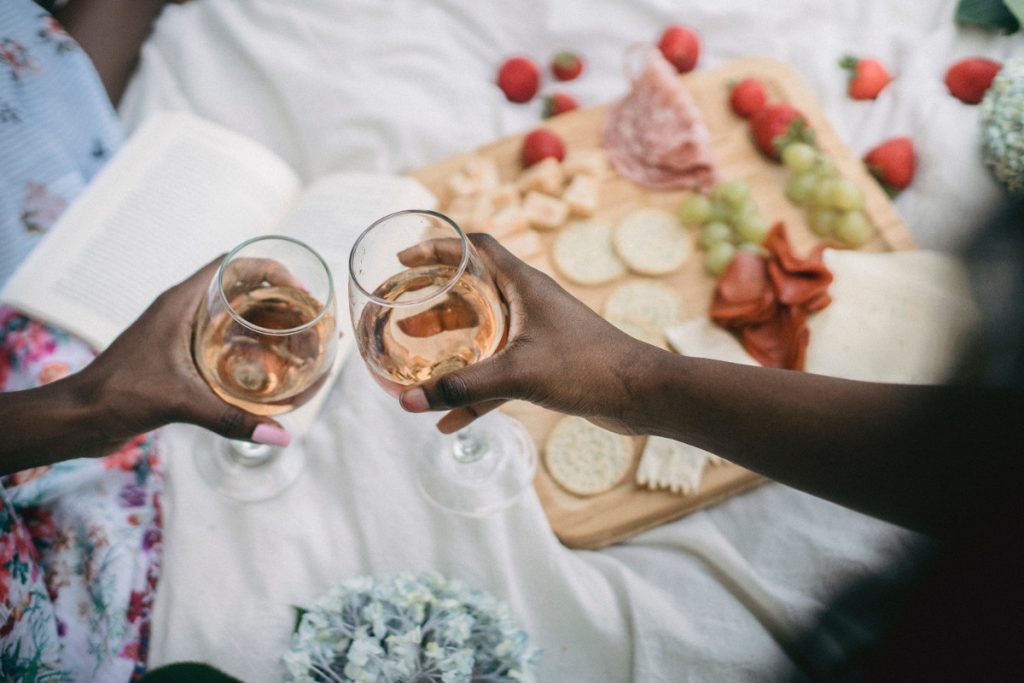 A Sweet Treat
Charcuterie is always a must-have for happy hour, but it does not always have to be cheese, meat and crackers. Consider a dessert board. Cookies, chocolate covered strawberries or pretzels, brownie bites, waffles and other goodies are the perfect way to end the evening.