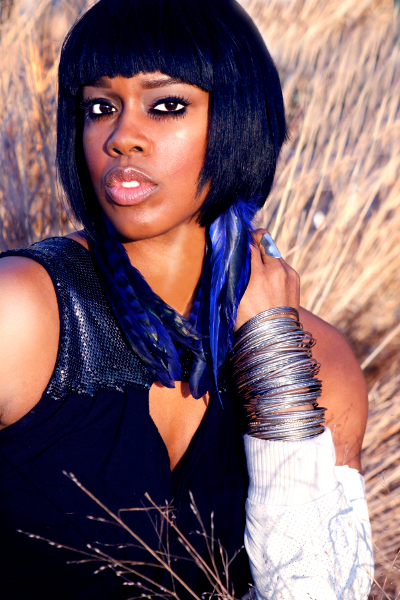 Singer/songwriter Esnavi is on a mission to fulfill her purpose of enlightening the world through her music; and with her first single titled Unexpected Love having already reached the Top 40 on the Urban Contemporary charts, there's no doubt she'll achieve her goal. Hailing from Milwaukee and now residing in NYC, ESNAVI is a multifaceted artist with a voice of undeniable soul, lyrics of thought provoking truth, and music that harmoniously blends everything in between. Her highly anticipated album Exit E, which released in October, is a 16-song musical journey inspired by societal observations, the universe, real life stories and imagination. We recently spoke with Esnavi about her real life story and this is what she had to say…
BRONZE: ESNAVI, it is an absolute pleasure to be able to chat with you. Tell us, what's the unique meaning behind your name?
ESNAVI: Esnavi means, Eclectic, Soulful, Natural, Authentic, Vivacious and Intriguing.  It describes my essence as an artist.
BRONZE: When did you realize that singing was your passion and how did you go about establishing yourself as an artist?
ESNAVI: When it became the only thing I saw myself doing professionally and knew I was willing to direct all of my energy toward it.  To establish myself, I moved to New York, recorded my first underground project, and started performing around the city and began making a name for myself.
BRONZE: What artists were you inspired by growing up? I was inspired by many artists because my parents listened to a wide spectrum of music.
ESNAVI: I would say Stevie Wonder was a main inspiration.  I really got into his music after discovering my vocal ability and I marveled at his work.  He inspires me to write songs that transcends time and boundaries.
BRONZE: You left your native Milwaukee to pursue your singing career here in NYC. What was that like?
ESNAVI: It was like taking a fish out of water, completely different world!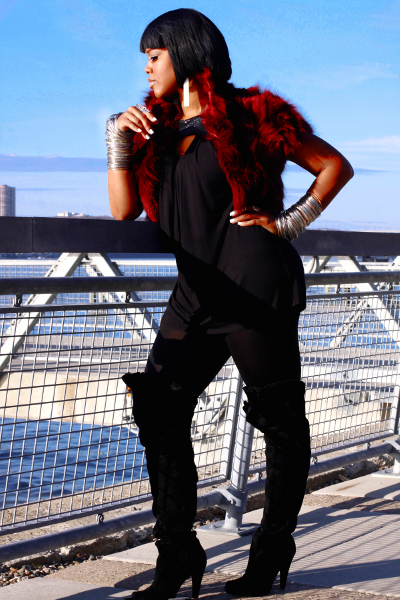 BRONZE: I absolutely love your current single Unexpected Love, from your newly released album Exit E.  Many congratulations on the single reaching the Top 40 on the Urban Adult Contemporary charts! You took your career to the next level by taking on an active writing role and partnering with producer Michael Kunz for this album. What did you draw upon to bring out such soulful stories?
ESNAVI:  Thank you.  I'm glad you love the single. J I drew upon real life situations, real life experiences, and heartfelt emotion.
BRONZE: What message (what do you want people to take away) are you sending out to fans with Exit E?
ESNAVI: EXIT E is a musical journey.  It's my stop on the musical highway.  The 16-tracks that comprise this album, take you on a ride.  Each song puts you in a different mood or evokes a different emotion, but overall, it's for the lover of good music.  But to take it outside of a musical context, it is also paralleled to how life is a journey in which we all experience many things.  At the end of the day, the journey is only as good as you make it.  So enjoy every step… We are constantly traveling in this world.
BRONZE: Any advice for other aspiring artists?
ESNAVI: Consistently work toward your goals. You only get out, what you put in.
BRONZE: What's next on ESNAVIs list?
ESNAVI: Breaking into the European market.
BRONZE: Your passion for the art of singing is very evident, and we hope that you will continue to inspire others with your gift. Thank so much for sharing your journey. Wishing you much continued success!
ESNAVI: Thank you for giving me the opportunity to share. J