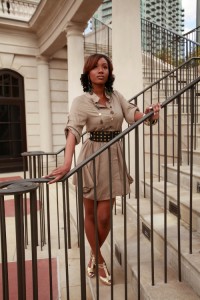 Alycia Levels has plenty to be joyful about. Since founding her own Christian production company called Another Level Productions in 2010, the Atlanta native and rising independent Gospel artist also released her debut album entitled P.U.S.H. (Pray Until Something Happens) the same year. Alycia's hit single "Joy" off of the debut album was so well received it has been added to Atlanta's KISS 104.1 Sunday morning show (hosted by Towanda Black) and to other stations across the country.
Since her album's release in the summer of 2010 Levels has worshiped thru song to churches and conferences in Washington, DC, Boston, Philadelphia, Georgia, Mississippi, Florida, Alabama, Virginia, Chicago and Tennessee and has sold an impressive 5,000 copies independently.  Levels' was nominated for two 2011 Gospel Choice Awards including, "Best New Artist" and "Song of the Year" for her single, "Joy."  Levels won the 2011 award for "Best New Artist." She is also the first performer in the history of the Gospel Choice Awards to ever grace the stage as a "Best New Artist" nominee. Blessed with an amazing anointing to minister through song and a voice from the heavens, Levels is destined for greatness! Alycia opened up to us about how she got her start in the music business and her mother's influence on her singing.
 BRONZE MAGONLINE: What was it like for you at six years old to have a gift for singing? How did your mother react once she discovered your gift?
ALYCIA LEVELS: I've always loved performing in front of crowds-whether singing, dancing or acting. When my mother discovered my gift at choir practice one day I think she was surprised and elated all at the same time! She made me sing in the choir at our church, and would sign me up for every talent show she knew about. She was the one who really started to groom and prepare me for a career as a singer.
BRONZEMAGONLINE: When did you know that you wanted to pursue your passion for singing professionally and what steps did you take to make it a reality?
ALYCIA LEVELS: When I was young I loved to sing. It was relatively easy for me and I was really good at it. As I grew older, I became more aware of my gift and I began to perfect my craft. I was very active in the choir from elementary school through college. Being apart of the choir helped me to develop my voice and keep me focused on music and performing.
During my sophomore year of college, I realized that I wanted to seriously pursue my passion for music. I decided to take a big leap of faith and leave Tuskegee University my sophomore year to attend Georgia State University, in Atlanta, Ga. I wanted to be in a more music-oriented environment. It just made sense to be in Atlanta since there was such a vibrant music scene there. There were so many musical opportunities available in Atlanta, and I just couldn't pass that up. At first, I was doing a lot of demo work for a lot of songwriters and producers in order to really start building working relationships with people. In that whole process, I ended up meeting my current manager who was really instrumental in helping me launch my first album and my singing career.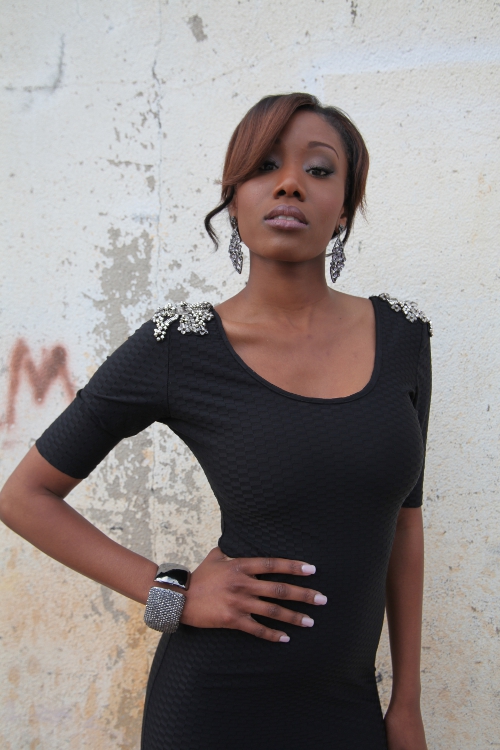 BRONZEMAGONLINE: What affect did the Italian Opera Study Abroad Program have on your life? Your singing?
ALYCIA LEVELS: The vocal training I received while in Europe was truly amazing! It really helped me develop my vocals and it exposed me to other singing techniques. It also opened my eyes to the beauty of different genres of music. Traveling through Europe, seeing the Roman Coliseum and the Sistine Chapel was in itself life changing. It made me realized where my voice could really take me if I focused hard enough and let God lead me.
BRONZEMAGONLINE: What influenced your decision to sing Christian music as opposed to secular music? How has your music influenced others?
ALYCIA LEVELS: At 20-years-old, I found myself at a crossroad. I knew I wanted to pursue a career in music, however I needed to make sure I was doing it for the right reasons. I knew I had been blessed with an amazing gift, and I wanted to use that gift the way God intended for me to use it. I asked myself, 'How could I please God with this gift?' I started to think about myself as an artist, and what I wanted to represent. I started to ask myself, 'What will people say about me at the end of my life? Will my influence be positive or negative? After sometime of seeking the Lord's guidance on these things I felt a true responsibility to put positive things into the atmosphere. When I finally made that transition, it was difficult because I felt unworthy at first. I realize now that God intended to use me as a vessel for His glory.
BRONZEMAGONLINE:Â  Who are some of your musical influences?
ALYCIA LEVELS: Yolanda Adams has been a huge influence in my singing career. She has a very powerful voice, and she's always so graceful when she sings. She's not just a singer, she's a motivator –like me.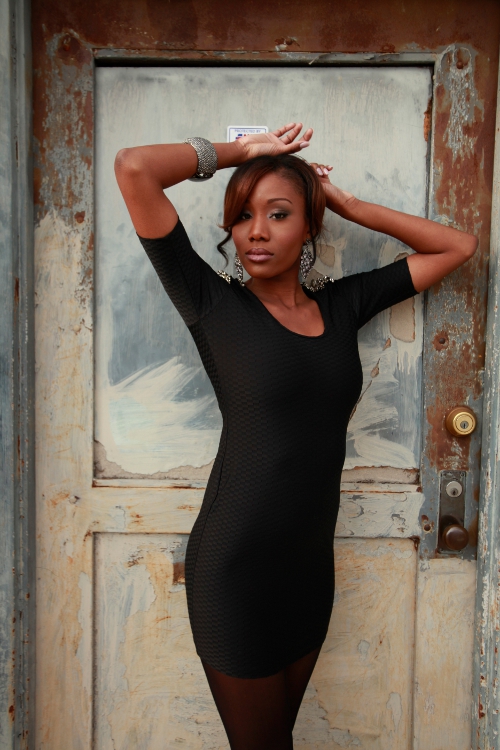 BRONZEMAGONLINE: What message do you want listeners to take away from your debut album P.U.S.H.? What is one of your favorite tracks from the album and why?
ALYCIA LEVELS: The acronym, P.U.S.H. stands for Pray Until Something Happens. That's exactly what I want my listeners to do. I want to encourage people through their tests, so that they can have a testimony of triumph when the test is over. One of my favorite songs on the album is, "Go" because it speaks to what I love to do most- encourage others. I'm a dream advocate. I love to encourage others to go after their dreams and aspirations.
BRONZEMAGONLINE: What one piece of valuable advice would you give to other young aspiring Christian artists?
ALYCIA LEVELS: I would tell other Christian artists in the music world to never lose your integrity, be true to yourself and never ever compromise the message of the Gospel for commercial benefits.
I would also like to say,since there's not as many outlets for Christian or Gospel artists as there are for secular artists, it sometimes feels like we're putting in all of this hard work and we're seldom recognized for it. I would like to encourage other Christian/Gospel artists out there to keep working hard and be patient, because at the end of the day its all worth it.
 BRONZEMAGONLINE: What's next for Alycia Levels?
ALYCIA LEVELS: Right now, I'm looking forward to releasing my second album which is scheduled to be finished Spring 2012. It is going to be a great body of work. I've definitely grown a lot in these last two years and I'm excited to take my fans along this journey with me.
By Shawn Chavis