Lifetime has just announced that the network will be releasing a biopic about the late, great singer Whitney Houston's life and her relationship with Bobby Brown. "Waiting To Exhale" co-star, Angela Bassett will be the director behind this film, making her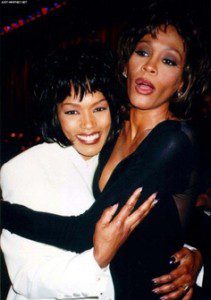 directorial debut.
"I have such regard for both Whitney's and Bobby's amazing talents and accomplishments, and I feel a responsibility in the telling of their story," said Angela.
The movie will be titled "Whitney Houston" and is set to premier in 2015. We can't wait for this film!
Images: blackyouthproject.com
By Chelsea Anderson