What is a wedding without a wedding gown? While the style of dresses has changed over the years, modest wedding gowns are timeless. Brides desiring a modest look that embodies her style, beauty, and personality will be drawn to the glamorous gowns of bridal fashion designer, Sara Sheikh.
In a fashion world where less is more, Sara Sheikh, owner of Covered Bliss, goes against the grain and serves as a reminder that there is nothing wrong with modesty. She started Covered Bliss nine years ago while working full time, raising 3 kids, and pursuing her master's degree in cyber security engineering. Sara saw a void in the fashion industry and she effortlessly filled it with her elegant clothing line.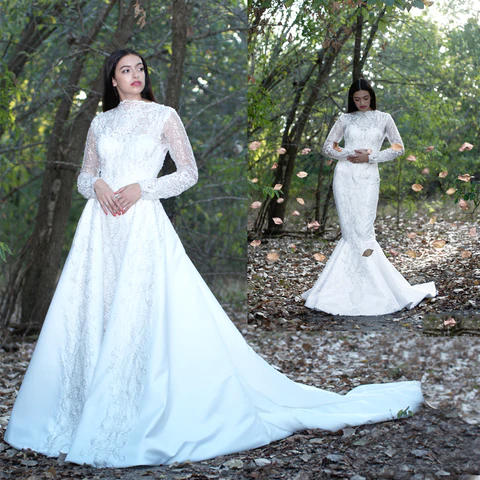 How did you feel when you witnessed your designs on runways during BET and Paris Fashion Week?
Extremely blessed and could not believe I was actually witnessing that. It was a "pinch me" moment for sure but I also knew I had great collections and talents to offer.
What does modesty mean to you?
It means respecting my body and adhering to what is an obligation in my belief. It affords me so much more respect from others because I know I don't have to expose myself to be loved or wanted. It is actually the other way around.
What's next for Covered Bliss?
Creating my exposure so more women are aware of it and experience being part of our journey. The feedback we get from our clients/customers are incredible and we want more women to experience it. I would also love to see my collection in high-end department stores. I will continue to create extraordinary pieces as I have been in the last 9 years.