by Lakesha Stuldivant- Beauty Editor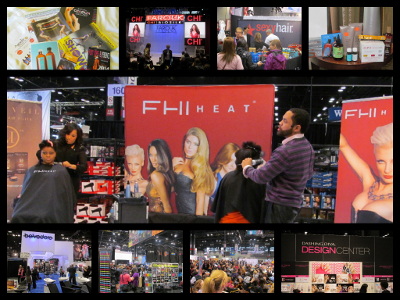 Hairstylists near and far made their way to the fabulous windy city of Chicago! From the very the moment you stepped off the plane, you could immediately tell the hairstylists were taking over the city. From multi-colored hair to custom made coats, hairstylists were showing up and showing out!
America's Beauty Show (ABS) took place earlier this month at the McCormick Place Convention Center in the heart of beautiful downtown Chicago, and I do mean beautiful. With great shopping down Michigan Avenue and the plush hotel accommodations, it was hard to stay focused. The great thing was, ABS continued to give our easily distracted, creative minds something to do.
Saturday was the official kick-off. The trade show was packed and everyone seemed to be in great spirits. I mean really, who can be in a bad mood, surrounded by great discounts and hair care products? Although, in large convention centers, especially during trade shows, foot traffic is extremely heavy. You may find your temperature going up trying to get from behind the lady with the oversized suitcase. Yet, this is the time I like to walk around, see what's new, take a few instruction classes, and then go back to recap and make a list of things I want to buy the following day.  (Tip #1: Do not be too quick to purchase the first item you like). I have been so disappointed in myself for jumping at the first deal, only to turn the corner and find an even better one!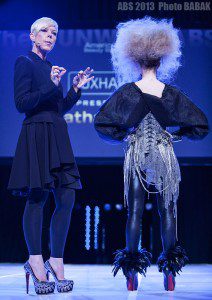 In addition to a great trade show floor and educational classes, ABS also created a side show called "The Runway," Featuring celebrity hair stylist and star of Bravo's  hit show Tabitha's Salon Takeover, Tabitha Coffey.  Presented by LUXHAIR, Tabitha not only gave a great show, but she gave the famous "Tabitha" attitude as well. The Runway also featured many other stylists like Tracey Hughes, Richard Ashforth, and the most fabulous Kim Vo, with special guest emcee Mary Rector-Gable, founder of BehindTheChair.com.
After the trade show closed Saturday evening, guests had a little time to go freshen up and hit the BeautyBash. Designed to showcase the talents of beauty professionals outside of the salon, BeautyBash stylists hit the stage to sing and dance their hearts out. Lots of drinks, fun and networking.
On day two the trade show floor was packed to the limits, with attendees trying to get a closer look, platform artists turning up the heat, and the list goes on and on. Yet, this was my shopping day, so here are my top five items I picked up. Stay tuned for reviews on each of them!
OPI Nail Laquer – Liquid Sand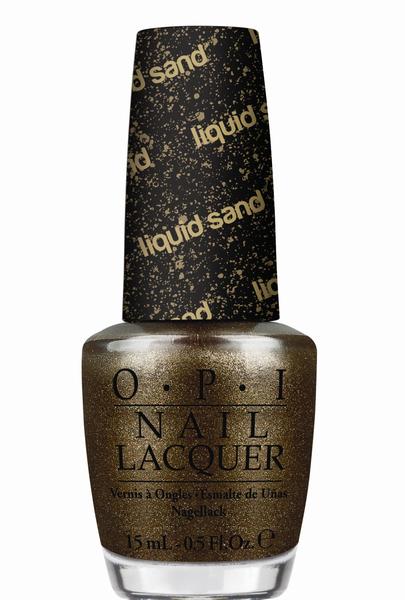 Tropic Isle Living – Red Pigmented Growth Oil
Instyler IQ Pro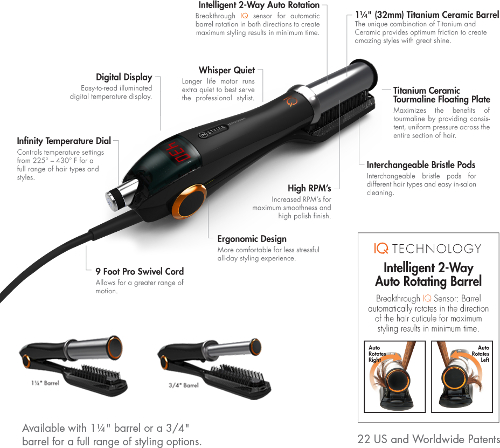 Joico K-Pak & Moisture Recovery
Farouk Royal Treatment by CHI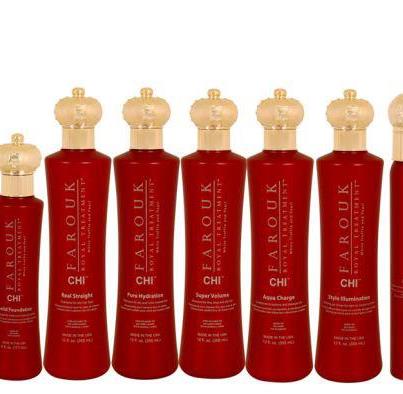 So after a little education, networking, dancing and most importantly shopping, ABS closed the weekend out with the Stylist Choice Awards by behindthechair.com, honoring hairstylists, salon owners, and beauty manufacturing companies from around the globe. Check out some of the winners:
Favorite Deep or Restorative Conditioner/Treatment: Joico K-PAK Deep-Penetrating Reconstructor
Favorite Fine/Thinning Haircare: Nioxin
Favorite Product You Can't Live Without: Moroccanoil Oil Treatment
Favorite Salon Software: Harms Millennium
Favorite Platform Artist/Educator: Beth Minardi
Favorite Celebrity Stylist: Tabatha Coffey
Until next time, Stay Classy, Sassy and Fab!