Arlieta Hall is an improv comedian turned filmmaker, an endeavor made possible by Milton, her father, who lived with Alzheimer's Disease. In her first documentary film "Finding Your Laughter," audiences see Hall as a full-time caregiver and stand-up comic who uses comedy to relate to her father.
In Milton's Alzheimer state, "He always thought he was at work. To him, I was his visiting daughter or his co-worker who needed to get back to work," says Hall.
The Chicago native shares that Milton was an alternative school principal at Clara's House. During his principal days, Milton had a lot of school meetings. When he inquired with Hall about them, she would go into improv (create a made-up conversation) mode:
Milton: What time is my meeting?
Arlieta: It's at 5pm, but you don't have to go to the meeting.
Milton: Why?
Arlieta: You did a great job today. You have the day off. It's Milton Hall Day and its payday.
At the mention of "payday," Arlieta would write Milton a check. He would put the check in his pocket and walk away.
From improv comedy, she learned the power of "Yes" then "And."
"Because my father had Alzheimer's, I had Alzheimer's, I didn't know what he would say or do. If I say "no," it frustrates him. The word "no" is a negative and it shuts down the conversation. By saying "yes," I can figure out what he wants, and it validates him as a person."
The script-less dialogue between father and daughter led the millennial in Hall to record those conversations (while Milton was still lucid) and post them online where she says she received positive responses from followers on social media. The positivity resulted in Hall seeing something special in the footage, which led her to reach out to her friend and discuss making the conversations into a documentary.
Being filmed is not a first for Hall. The stand-up comedian has co-starred in the Showtime series, 'The Chi,' "Season 3, Episode 5 'Terror town. "I play Sadie, a food blogger. Play close attention because I only have a 30 second cameo."
In the documentary footage, Milton was a natural in front of the camera. While Hall said of herself, "It was unbelievable to see all the tasks I did as a caregiver." She also noticed, "At the beginning of the film, I looked more stressed than at the end of the film." Hall's self-care came by way of improv comedy. "It helped me get through the Alzheimer's." It wasn't long before Hall realized, "As I was improving with comics and taking care of dad, it was one in the same. Whatever the comics said, I would support them. The same thing I did on stage, I would do at home with dad.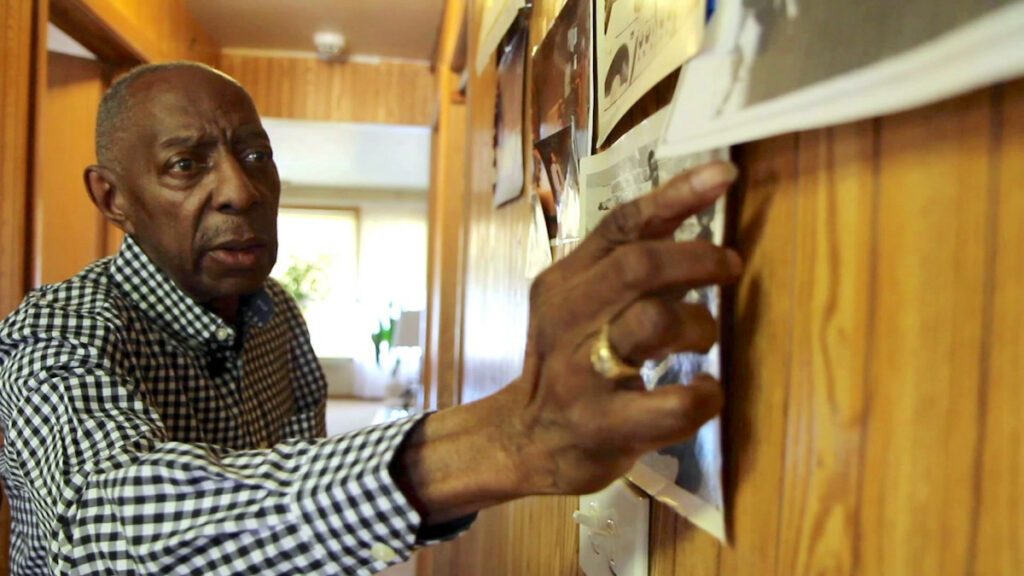 In February 2022, Milton Hall Sr. passed away.
Currently, Finding Your Laughter is fiscally sponsored by Women Making Movies, a New York based non-profit. Hall is enrolled in their Production Assistance Program, which helps develop and support women producing independent media. The program also offers individualized consultation, workshops, networking, and more.
According to Hall, Manager of Filmmaker Services, Emily Abi-Kheirs "Has made my film a part of her art, which is amazing to me." The film is not completed. All monetary donations can be directed to Women Making Movies. Once completed, audiences will see more than improv between a father and daughter. They will also witness Milton's fun side like "Dancing to Earth, Wind, and Fire's 'Shining Star' or stepping to R. Kelly's 'Step in the Name of Love.'  "Fortunately, he didn't remember the things R. Kelly did," Hall states with humor.
To view the documentary trailer or donate: https://findingyourlaughter.com/
For more information about Women Make Movies: https://www.wmm.com/sponsored-project/finding-your-laughter/