If nothing else, Almost Christmas should be praised for depicting the modern family with scary good accuracy. The film, which premiered on November 11th in the U.S., is the story of the Meyers, a dysfunctional family who haven't seen each other since the death of the family matriarch, Grace. The Meyers convene when Walter, Grace's husband, invites them to celebrate the holidays. Each member of the family comes in with their own personal struggles that  are exasperated by strained familial ties, and repressed by the pressure to maintain the holiday spirit. In short, Almost Christmas is a part-comedic, part-dramatic study of family and what it takes to protect it.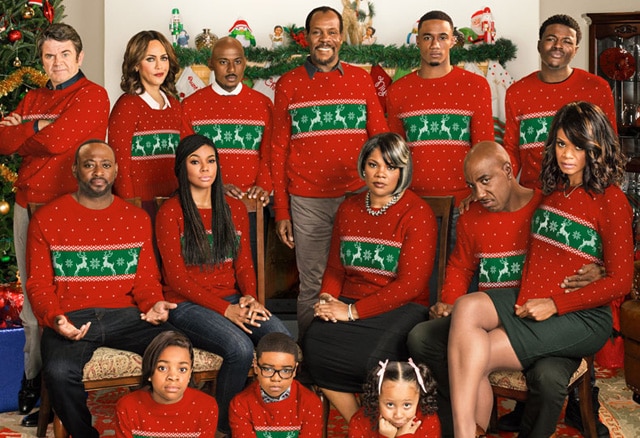 The film features a gorgeous and star-studded cast. Danny Glover takes the lead as Walter Meyers, the family patriarch who's unsure of how to lead the family forward after the death of his wife. Kimberly Elise plays Walter's eldest daughter, Cheryl, an accomplished dentist married to ex-athlete, Lonnie (played by J.B. Smoove), who's living in the past. Gabrielle Union plays Walter's other daughter, Rachel, a divorced mother who's struggling to make ends meet as a law student. Romany Malco plays Christian Meyers, an ambitious politician who is more dedicated to his job than his wife (played by Nicole Ari Parker) and kids. Jessie Usher plays Walter's youngest child, Evan, a football player recovering from an injury. Mo'Nique also stars, playing a hilarious and always slightly tipsy, Aunt May. Almost Christmas also features Omar Epps as Malakai, the family neighbor with a special connection to Rachel, and Keri Hilson as Jasmine, a grocery store cashier who'd like to make a connection with Lonnie.
The film feels like a quintessential holiday comedy. Watching it is like looking into the window of a real-life family during Christmas. It's got fun, and not-so-fun sibling rivalry between Cheryl, Rachel, Christian, and Evan. It has the questionable meals made by the self-proclaimed "chefs." In a laugh-out-loud scene Aunt May presents the family with her finest dishes, one of which is described as "hot milk with balls." Almost Christmas has impromptu dance sessions led by the kids where trending dance moves mix with throwback jamz and make for a contagious and spontaneous party. It's essential to point out Mo'Nique as the lifeblood of this film's comedic timing. Aunt May embodies all of our "out-there" aunties, who drink a little bit too often, but make the holidays that much livelier.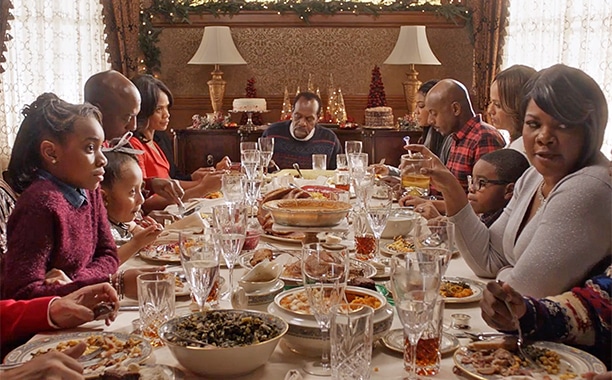 However, Almost Christmas is not just a comedy. It deals with pretty heavy issues as well. Drug dependence, parenting, death, and infidelity are just some of the things that plague the Meyers family and threaten to tear them apart. The major selling point of this film is its lighthearted appearance, however, what makes it special are the emotional moments where the Meyers choose to stand together. Here, Danny Glover, Gabrielle Union, Kimberly Elise, and Jessie Usher shine. What's more is that each character in this film is given an emotional arc and character development that makes their eventual triumph as a family, that much more satisfying.
If you go to watch Almost Christmas in theaters with your family, chances are it will feel like looking into a very funny mirror. The Meyers' pull no punches with each other, similar to most families. They bicker, taking jabs at the smallest things, and fight like their lives depended on it. But ultimately, when push comes to shove, the Meyers family shows that no matter what, family is family, and that a good family will support each other, even while driving each other nuts. Through following this dysfunctional family, Almost Christmas captures the awkward, frustrating, and best parts of coming home for the holidays.
By Lilian Uzokwe