The VH1 2016 "Hip Hop Honors: All Hail the Queens" hosted by Eve was not only a celebration of famous female musical icons, but was also a way of paying homage to the recent tragedies and incidents of police brutality that have deeply affected the Black American community. The show began with Alicia Garza and Darnell Moore, two of the co founders of the Black Lives Matter Network, introducing themselves with a short speech detailing the birth of their network in response to the deaths of Trayvon Martin and Mike Brown. The two discussed the relevance of music in black culture particularly in times of distress and heartache. The show could not come at a more timely fashion, as a celebration of black musical icons it certainly counterbalances the poignant nature of the recent shootings, and allows for an emphasis on joy, uplifting the black community even in the midst of real hardship.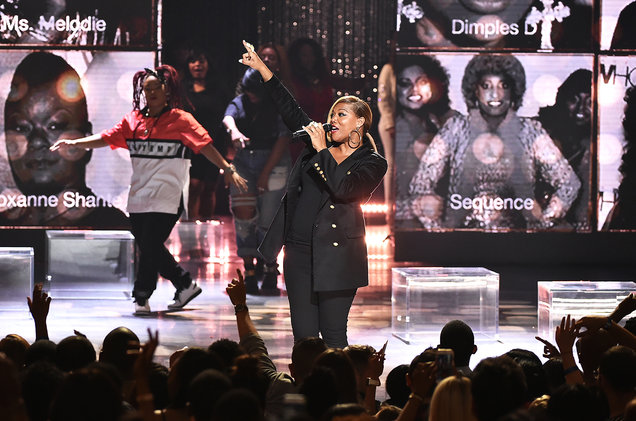 Despite the homage paid to the Black Lives Matter Movement, the show focused mainly on the accomplishments achieved by Missy Elliot, Queen Latifah, Lil' Kim, and Salt-n- Pepa. With Missy Elliot's speech, it became clear that the female icons not only respect each other, but are so closely related and connected with one another that they consider each other family. The image of these powerful female icons sitting in their regality and sisterhood definitely hits home, especially for die-hard fans. Â After honoring Missy Elliot, LL Cool J shifted the focus to Queen Latifah.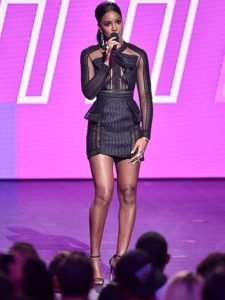 Latifah briefly spoke on her decision to go by the "Queen" Latifah. She mentioned that as a 17-year-old girl moving into womanhood, she wanted to be viewed by the world as a regal queen and believed herself to be one as well. Latifah's ability to declare herself a queen in the eyes of the world is truly inspiring, particularly for young black women, not only in the music industry but in the world at large. Latifah also revealed her gratitude towards hip- hop as she spoke on the power of black music to potentiate black success.
Shortly after honoring Queen Latifah, Kelly Rowland appeared on stage and spoke about the initiative started by the president and first lady called "Let Girls Learn" that strives to provide education opportunities for almost 62 million girls around the world. Michelle Obama then appeared on the big screen TV and congratulated "her girls" Missy Elliot and Queen Latifah. The first lady's support of the Hip Hop Honors speaks to the real power of music to create and affect social change.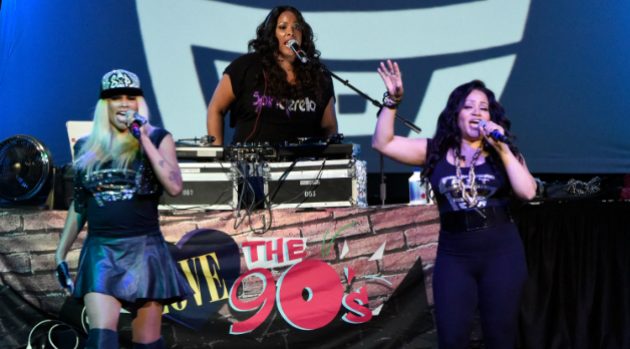 Especially with a tribute to Salt-n-Pepa and DJ Spinderella, the show had an underlying theme of friendship and sisterhood that was extremely light-hearted, inspiring, and uplifting. To hear the female rappers talk about their rise to fame as just three friends who had met in a lunchroom spoke to the power of ambition and teamwork in creating success. It is truly encouraging to see black women achieve their dreams on center stage. Moreover, I thought it was extremely tasteful to have other stars like Keke Palmer, Ashanti, Nelly Furtado, and other artists covering the songs of the four icons, as it gave the show a playful atmosphere and gave the "Queens" an opportunity to appreciate being honored by simply sitting back and enjoying the show. It must have been a great honor to see other influential stars celebrate their accomplishments and pay respect to these great hip-hop legends by offering their own renditions and performances of their famous work.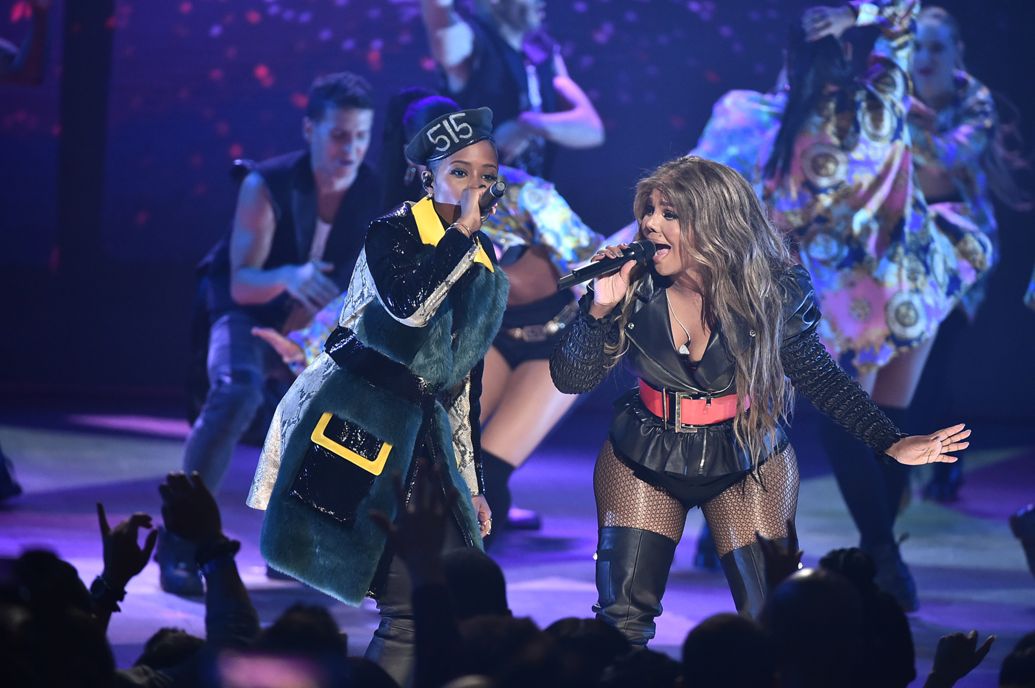 Last but not least, the show shifted focus to the legendary Lil' Kim. In a world where double standards regarding sexual freedom often plague our communities, it is rare to find an artist like Lil' Kim who completely defies the norm with her risqué and raw lyrics. The sexual freedom Lil' Kim expresses in her work is not only liberating but also serves to encourage other black women like herself to defy the double standards that still exist between men and women today. Her raw lyrics alone serve as its own authentic feminism.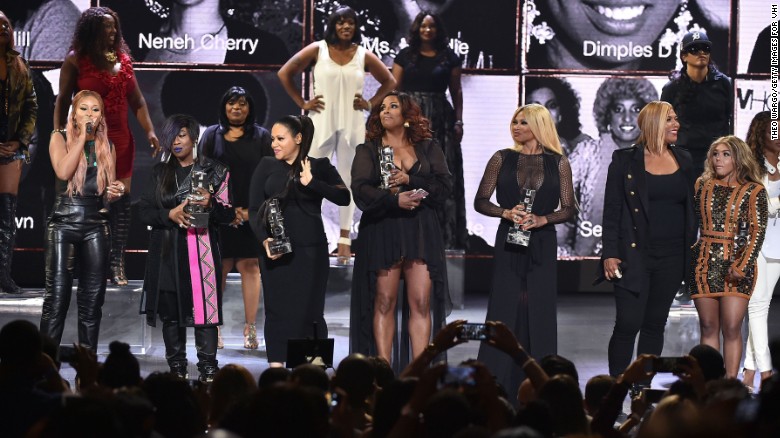 Overall the 2016 Hip Honors celebrated iconic black women in the music industry in a tasteful, uplifting, and joyful manner that truly emphasized the blessing hip hop music has been in black culture. With tributes to Missy Elliot, Queen Latifah, Lil' Kim, and Salt-n-Pepa, the show maintained crucial themes of friendship, sisterhood, ambition, and solidarity through music. The show was not only well put together, but it maintained a wonderful flow throughout and was made extravagant by the well choreographed performances of dozens of different artists ranging from Fantasia to Keke Palmer. In times of such hardship, it is extremely refreshing to see the black community come together to celebrate its accomplishments and pay homage to musical activists and icons as music continues to serve as a voice for marginalized minorities and support and affect social change.
By Krystal Egbuchulum

Edited by Victoria Krute
Layout Design by Renita Singleton