by Jamie Joseph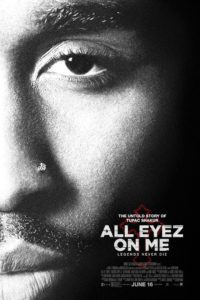 It's been a little more than 10 days since the late rapper, poet, and actor Tupac Shakur's biopic premiered in theatres nationwide. The 'California Luv' rapper, played by Demetrius Shipp Jr., was murdered nearly two decades ago in a drive-by shooting in Vegas. The killer responsible for his death was never found. Now, his legacy was brought to life once again by an amazing performance, but was followed by mixed reviews.
Fans who expected the same hype as Ice Cube's 'Straight Outta Compton' were severely disappointed in the movie's surface level depiction of Pac. Jada Pinkett Smith (played by Kat Graham) took to Twitter to discuss her disappointment in the movie's illustration of their relationship, and was "deeply hurt" by it. Among other criticisms, the budget for the film is unknown, which led others to question the production's credibility.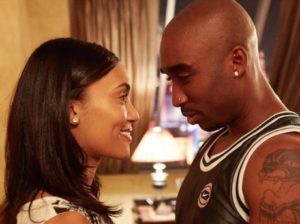 The biopic played on flashbacks of Pac's life, and placed a heavy emphasis on the poet's mother (played by Danai Gurira), who had a strong influence on his life. From his childhood to his rise to fame, and all the complications that came with it– Pac took the nation by storm with his philosophical outlook on life in the inner cities among minorities, and his consistent charm on and off camera. The biopic followed Pac's journey of being raised by a single mother who was a black panther, through the kick start of his career, and his short romance with Kidada Jones (played by Annie Ilonzeh).  The film features many things worth seeing: 1. The reenactment of Pac 2. The recreation of Pac's performances 3. The love between mother and son 4. The wittiness and intelligence captured on screen of a legend gone too soon.
While there were many things the director could have done differently or included, the end result wasn't a complete disaster. Pac was an intellectual filled with insights and depth–which couldn't have fully been seen without him there to help with the film along the way. The movie is worth seeing not for what they got wrong, but for what they got right.
Look out for an intimate interview with actress Annie Ilonzeh from the film in our July digital issue!