by Wendye Savage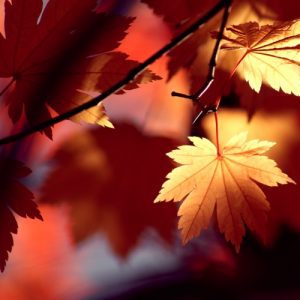 Like the turning colors of the leaves
I accept my seasons;
Knowing God gave me joy, despair
All for His perfect reasons.
And just like the sun will shine
It must surely set;
Rainbows in the sky
Help me not to forget
That storms will often rise
But if I place my faith in Thee;
My seasons , the sun's shining and setting
It's all part of His harmony.
So I embrace my joy with gladness
And know tears are not in vain;
Like the turning colors of the leaves
It's all done in His name.