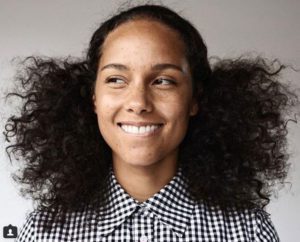 With the sudden popularity of make-up trends on social media, along with increasing amounts of beauty tutorials, 15-time Grammy award winner Alicia Keys has taken a stance to embrace her natural beauty and is encouraging women and girls everywhere to do the same.
Alicia Keys recently reached out to Lenny Letter with a piece titled "Alicia Keys: Time to Uncover." In this letter, she goes into depth about how, from childhood, girls are expected to fit into this impossible beauty standard that the entertainment world has created. Alicia talks about her personal experiences with being judged by the entertainment world early in her career for not being "feminine" enough.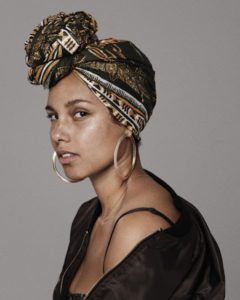 Alicia says that society's extremely high standards for women, as well as some of her own personal insecurities is what helped her write some of her new music for her soon to be released album.
During a recent photo shoot, Alicia stepped out on a limb by being photographed without make-up. She said she was initially nervous, however, once she saw the finished product she said she felt empowered, which led to her new, make-up free outlook on life.
Alicia explains the main reason for her no make-up expedition is she wanted to feel free, "Cause I don't want to cover up anymore," Alicia said, "Not my face, not my mind, not my soul, not my thoughts, not my dreams, not my struggles, not my emotional growth. Nothing."
"Alicia Keys: Time to Uncover" letter
By Tiara Bryant