Airbnb provides a way for travelers to rent out homes or apartments in the areas they are looking to visit. Homeowners can make a little extra cash with these rentals and guests save some money while getting a vacation place with a homey feel. It should be a win win situation for all involved. Yet as Airbnb's popularity increases, charges of racial discrimination have begun to surface.
In recent months African American users claim that they are less likely to be approved for rentals than white users. Many have claimed that renters were using names and profiles pictures to selectively choose who to accept. This led to the often denial of African American requests.
A recent Harvard study on the issue used names that were historically black and names that were historically white to create profiles on Airbnb. The users that had historically black names were roughly 16 percent more likely to be denied a rental than those with white names. The study even found the racial discrimination so strong that renters didn't mind losing income. Hosts who chose to deny black guest only found a replacement guest 35 percent of the time.
After months of discrimination allegations, the CEO of Airbnb, Brian Chesky, finally unveiled an Anti-Discrimination Policy.
"Bias and discrimination have no place on Airbnb, and we have zero tolerance for them. Unfortunately, we have been slow to address these problems, and for this I am sorry. I take responsibility for any pain or frustration this has caused members of our community. We will not only make this right; we will work to set an example that other companies can follow," says Chesky.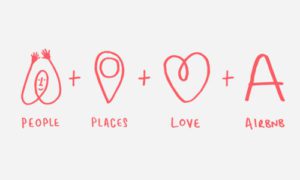 Airbnb was founded in 2008. Its users are able to either list or find a vacation home. Renters pay the price listed by the host plus a processing fee. Airbnb is available in 192 countries and 34,000 cities.
Many large groups of travelers find Airbnb accommodations to be desirable. It is often cheaper than taking several separate hotel rooms.  The guests pay a cleaning fee and are expected to leave the home the way that they found it.
The new Airbnb policy has four main initiatives they plan to implement to combat discrimination on the site. First, they will make their non-discriminatory policy stronger and more in- depth. They then stress an Open Doors policy. This policy states if the guest feels that they are being discriminated against, Airbnb will find them similar accommodations if available.
Next is the emphasis on Instant Book. Here the host can list their home for instant booking, which does not require prior approval. It is a faster method of booking, and Airbnb hopes to have up to a million listings available for instant booking by January 1. Finally Airbnb will partake in an anti-bias training program. Experts like Dr. Robert Livingston of the Harvard Kennedy School of Government and Dr. Peter Glick of Lawrence University will conduct the training courses.
These policies are scheduled to begin implementation on October 1. The Airbnb managers hope these measures are enough to make a difference. Â Airbnb says its goal is to make all people feel comfortable and welcomed in all communities.
By Ashley Martin