By Dr. Shanessa Fenner
Dominique Carson is valiant, committed, and talented. Despite the challenges of being deaf in both ears during her younger years, Dominique's tenacious spirit prevailed and all of her dreams came true. Bronze Magazine recently sat down with the zealous writer and massage therapist to discuss her journey of being hearing impaired, her passion for writing and massage therapy, celebrity interviews, and her Kindle book.
Tell us about yourself.
I am a born and raised Brooklyn, New York native. I'm currently in Virginia adapting to life down south due to the COVID-19 pandemic. But the good thing is that I am with my fiancé and he drives trucks. I was able to come down here and continue to do the things that I love to do and those things are writing and massage therapy. My journey as a journalist started over 20 years ago as a kid. I have allowed my dreams to come into fruition and it is a blessing. I thank God every day because of all of the things that I have been through. As an infant I was born hearing impaired and I was deaf in both ears. By the grace of God my hearing came back and I was able to do all of the things that I set out to do. Now adding another venture, which is massage therapy, kind of sums up my journey as a person and now as a professional.
Share the challenge of being hearing impaired at a young age.
My mom was a college student and my father was murdered when I was one. My family started to observe my development and noticed that when they responded to things I would not respond right away. They took me to take all of these tests to find out why I was not hearing. It got so bad for my mom that she could not potty train me. A school had to potty train me. That was the process for four years of my life. My grandmother realized that I was pulling out the hearing aids in my ears one day. My grandfather would always say that even though I could not hear, I was still absorbing the environment. He used to say that I was on mute and not ready to talk. My mom shared this information with the audiologist and he gave me a final examination and my results were good. A month later I started talking.
Tell us about the moment you realized you wanted to become a writer.
I was seven years old and I wrote a love letter to my mom. I told her how much I loved her and I understood why she had to be hard on me. The handwriting was of a 7-year-old but the message was a little bit older. Around that time I started seeing some things that I was not supposed to see. When my mom and my sister's dad split up, I took that very hard. I did not know how to process that hurt. My uncle Ricky was at my grandmother's house one day and I was telling him about my feelings so he encouraged me to use my creative outlet and keep writing.
Who has been the most impressive person you have interviewed and why?
I would have to say Charlie Wilson. I love R & B music and I grew up listening to it. My grandfather was from Charleston and The Gap Band was one of his favorite groups. It was a dream for me to interview him. Charlie has done so much for the community, culture, and music. Even his awareness about prostate cancer is amazing. He is a powerful force showing that even though he is a veteran in this game he is still rocking and rolling. I admire his story and all the things he has been through. I had the opportunity to interview him three times. One of the times I interviewed him was in person and it was a long interview. Normally you don't get a lot of time to interview celebrities. He and his wife welcomed me and we had a great conversation.
How did you become interested in becoming a massage therapist?
My grandparents have been trailblazers in my life. As I get older, I think about their contributions in my life so much more. My grandmother saw the power in my hands. She was a diabetic and she would experience aches. I did a light compression on her back for 15-20 minutes and she prophesized that I was going to do something else with my hands. As much as I love journalism and doing all these interviews with these notable people, I was not getting the financial benefits that I felt like I needed.
I was tired of doing a lot of temp jobs and editorial consulting jobs so I had to do what I had to do. I told my mom that I was going back to school to be a massage therapist. It was always something that I wanted to do but I did not know how to map it out. It was a risk because I had to take out loans, but I did not care because this was a now or never situation for me.
Tell us about your latest Kindle Book entitled Jon B: Are You Still Down?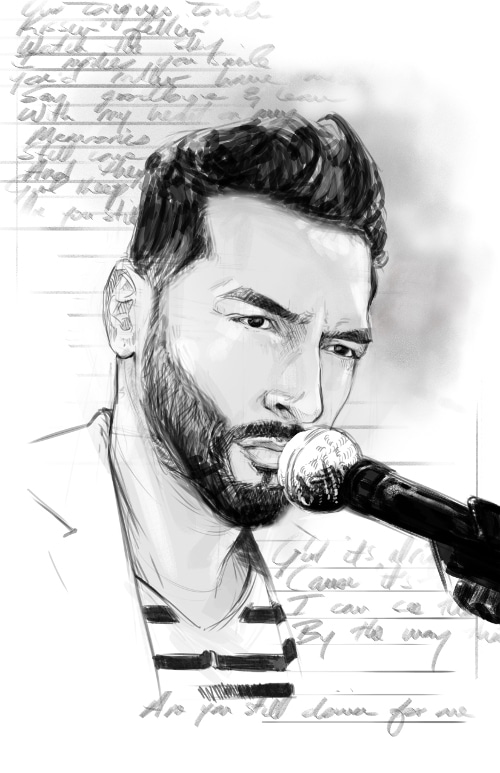 I have loved Jon B since I was a little girl. I love his music catalog and his voice. When I got a chance to interview him when he was performing in New York City, I admired his laid back, outgoing attitude about music and the industry. He was very transparent and frank about what entertainers go through with their record label and how he made a decision to be fully independent. I wanted to write a book about a male that I respected in the world of R & B who does not receive enough credibility as he should. I thought about all the people that I interacted with as a journalist and I chose Jon B. I started writing the book during the pandemic. Unfortunately my industry, massage therapy, was affected by COVID-19 so a lot of things were shut down. My fiancé told me that he wanted me to take time to write the book. I got my team and did the book. It took me three months to write it but I was already researching information about Jon B before the pandemic.
What is your ultimate goal?
My ultimate goal is to facilitate people's lives with my hands and words. I will continue to help others as a massage therapist and I will continue to write because it is my artistry and my voice. I want people to recognize my realness in being transparent.