Article and photos by Kamaria Mason
Jewel incrusted Bantu knots, tie-dyed afros and flower crowns adorning dreadlocked tresses. Â These are all hair styles that further accentuated the plethora of eccentrically fashioned ensembles all worn by the people of color community who attend Afropunk festivals. This is not the typical description that one would think of when envisioning a punk rocker. However James Spooner's 2003 documentary titled Afropunk shined the light on the hidden society of black punk rockers and also paved the way to the yearly festival that many people look forward to attending each year.
The Afropunk festival and community gives people license to express their artistic rebellion. Established by co-founders James Spooner and Matthew Morgan, the first iteration of the festival was called Liberation Sessions. True to its name, the festival provided event goers the opportunity to feel liberated and comfortable to express themselves with others who shared their same values. 2005 marked the first inaugural Afropunk festival in a format that most people are familiar with today.
The festival was primarily created as a safe haven for people who identified themselves as afropunks. The term is commonly used to describe the community of black people who enjoy the punk rock genre but felt alienated in the predominately white music scene. For its first few years, the Afropunk festival was solely based in Brooklyn, New York. As the festival garnered more attention by successfully galvanizing eccentrically ethnic communities, the festival was brought to venues in Georgia, England, France and South Africa.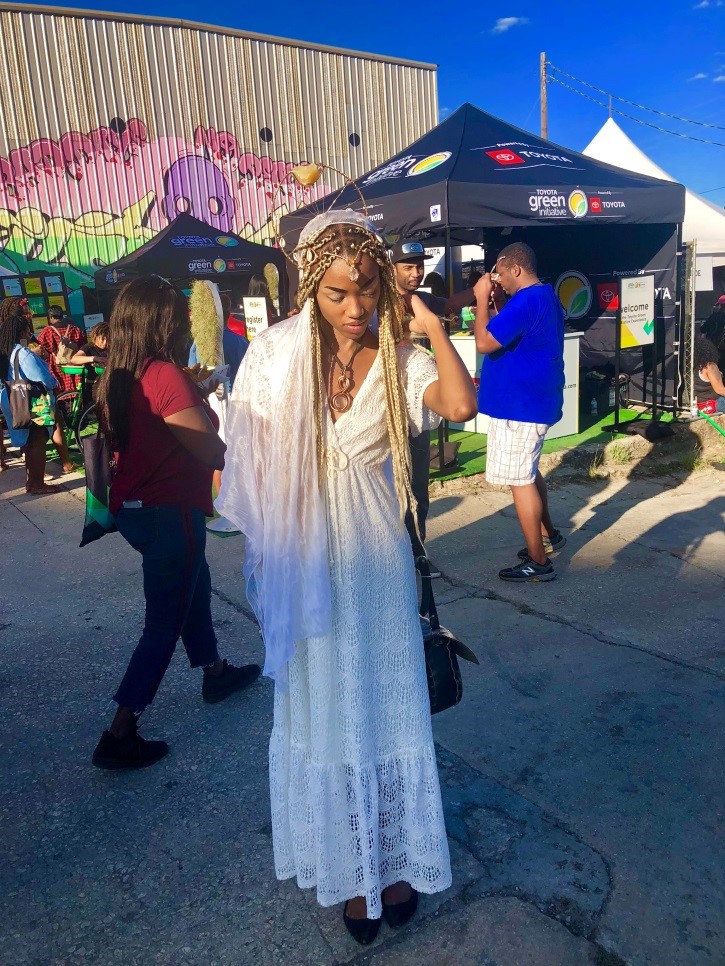 The most recent Afropunk festival took place this October in Atlanta, Georgia with the theme, Carnival of Consciousness. People of color from diverse backgrounds came together to showcase their unique designs and to enjoy the musical styles of N.E.R.D, Pusha T, The Internet and several others. Each year, more people find out about the festival and venture out to experience the wonderment. One attendee in particular is a young lady who goes by the name Insane Asylum. The Florida native recently moved to Georgia and shared this about her experience, "I just moved here about a month ago. Â I really love everyone's style. Everyone has their own theme. I really want people to know that if you come here, you will get a little bit of everything. Music-wise, you're going to get to hear punk rock, indie, rap; there's pretty much everything here!"
In addition to the fun loving atmosphere of the festival, Afropunk is also a platform to fight against political injustice and bigotry. The festival allows people to express their identity without retribution. Afropunk gives a voice not only to the traditional Black American community but also to those who are part of the LGBT communities. Political and social activists also thrive in this setting. Groups such as Black Lives Matter made their presence known. Tif Smith, an organizer of the Atlanta branch of BLM attended her first Afropunk festival and had this to share, "I am here to represent the Black Lives Matter presence at this festival. Afropunk embodies that black lives do matter. I really want people to know that behind the scenes of this big production there are real organizing folks and I am an organizer through and through. I know Afropunk is a New York brand but we've made it our own. ATL is in here! Afropunk is about beautiful black art and beautiful black people!"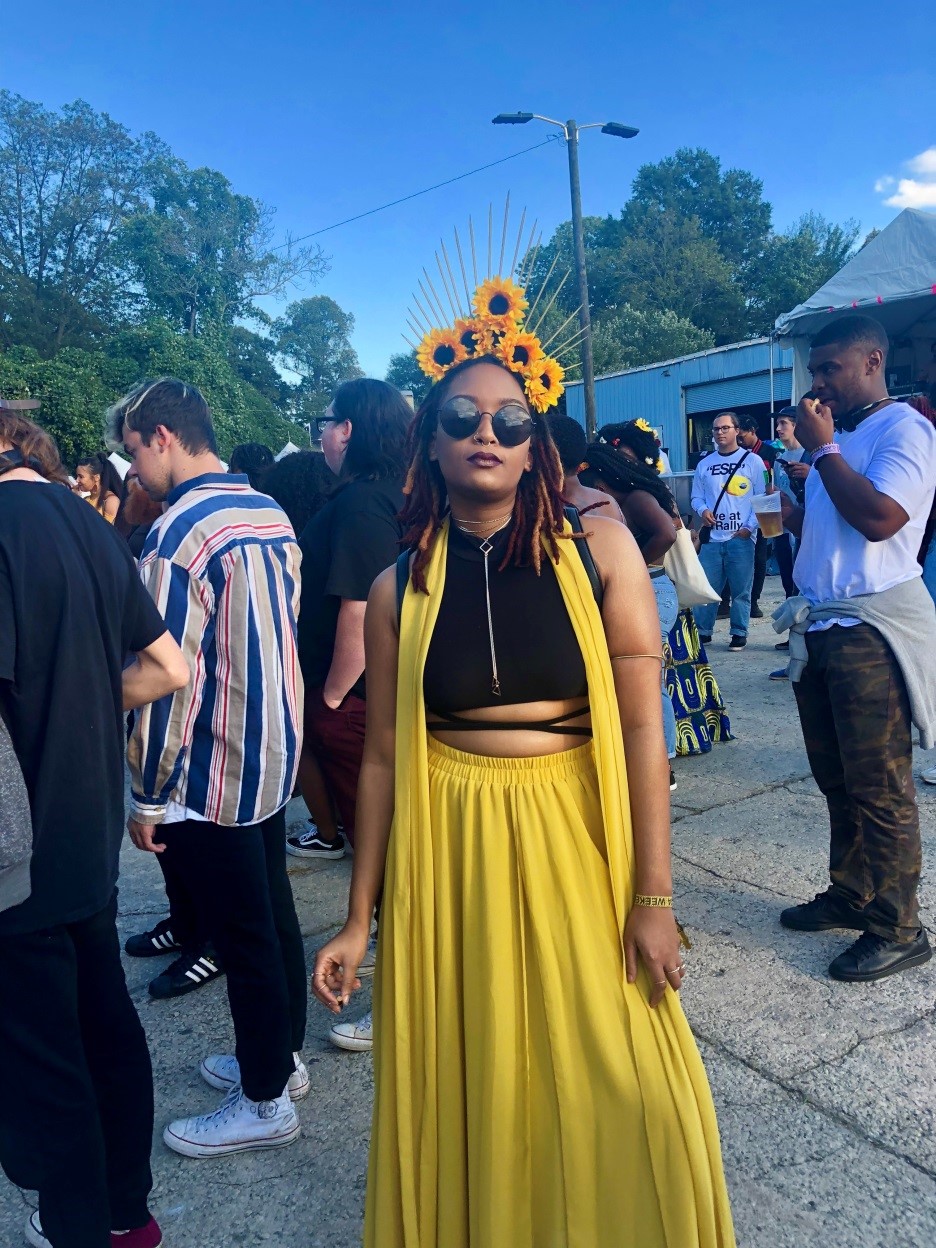 Afropunk is a great experience to have whether you're into the punk rock music genre or not. People from all across the world from diverse lifestyles, economic backgrounds and ethnic heritages gather together. Attendees shared stories of their travels and the inspiration behind their one of a kind fashions. To say that Afropunk is in a league unto itself would be an understatement. To attend Afropunk is to experience the beauty that is yet another exciting layer of the African diaspora.
Sources
Berman, N. (2018). A Brief History of the Afropunk Festival. [online] TVOvermind. Available at: https://www.tvovermind.com/brief-history-afropunk-festival/ [Accessed 15 Oct. 2018].
Ensminger, David. 2010. "Coloring Between the Lines of Punk and Hardcore: From Absence to Black Punk Power." Postmodern Culture 20(2). [Accessed 15 Oct. 2018].
Dawson, Ashley. 2005. "Love Music, Hate Racism: The Cultural Politics of the Rock Against Racism Campaigns." Postmodern Culture 16(1). [Accessed 15 Oct. 2018].