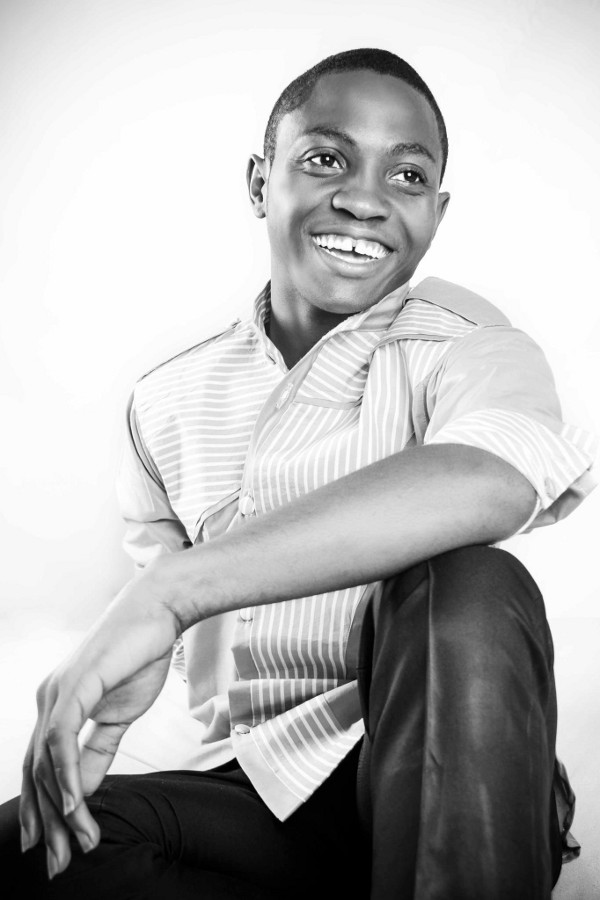 If you ever want to know what it's like to follow your dreams, then just ask Nnaemeka Onyeka. The up-and-coming, professional actor and model is a true inspiration. Standing at 5ft. 4in. tall, the Ghana native has managed to make his mark on the Ghanaian fashion industry. In December of 2012, Onyeka was nominated for Ghana Fashion Awards' Model of the Year, making him the youngest and shortest male model nominee ever in the history of fashion in Ghana. In an industry where male models 6ft. and above are in high demand, Onyeka admits that he's had his fair share of challenges in getting jobs due to his height. "I went around and signed up with various modeling agencies that would promise me jobs, but would wind up waiting in vain; wishing I'd get called for an assignment or even a garment fitting with a designer, but nothing happened." Instead of focusing on closed doors, Onyeka performed some research and discovered a perfect fit for himself with editorial, photography and campaign modeling assignments. He landed his 1st modeling photo-shoot in 2007 which was nominated for www.jamati.com's African sexiest male/female competition. He was subsequently nominated a second time for the same competition the following year in 2008. As a result, Onyeka became the official brand model for Cosby Multimedia Ghana in 2010 followed by a feature in the 2010 November edition of Campus Glitz Magazine.
Born in the bustling city of Lagos, Nigeria, Onyeka started out enjoying the arts and entertainment at a very young age; however, his father had very different dreams and goals for him. At one point, Onyeka pushed aside his own passion for the arts and thought about becoming a doctor, which is what his father wanted for him. This caused Onyeka to suffer moments of deep depression, anxiety and confusion because he was not fulfilling his own dreams and he didn't quite know how to communicate what he truly wanted in his heart. But by the age of 16 Onyeka made the decision to do what made him happy and he hasn't looked back since.
When asked what advice he would you give to other young men trying to break into acting and/or modeling Onyeka had this to say: "The popular saying "All That Glitters Isn't Gold" is very true. If you are indeed certain and absolutely sure that acting/modeling is the right path for you and you are confident that you are cut out for it, then you will need to be willing to make sacrifices, have dedication and a sense of self in order to be able to fit in and a willingness to learn." Onyeka is currently working on projects that will take his brand to the next level, and he is also scheduled to do a magazine photo-shoot and a few television interviews. His future hopes are in making his mark across Africa and in the international markets.
by Shawn Chavis, Editor In Chief