Growing Trend Spotted: African Inspired Prints
I've been noticing African inspired prints of late on all types of clothing. I must admit, I first saw Solange Knowles wearing the beautiful prints and then Rihanna. Thereafter, I started to see the trend expand and become a part of every fashionista's collection. After seeing how beautiful and vibrant the colors were, I was inspired to add African prints to my closet collection. The different shapes and colors are mixed and matched with separate pieces to create a unique finish. This is one trend I am going to enjoy!
I did some digging to find out who designed these beautiful textiles and then turning them into gorgeous pieces. The designer is Max Osterweis and his fashion line is called Suno (named after his mother).
He started collecting Kenyan fabrics—-you know, the colorful one's with various prints—also called kangas. What's so ironic? His background is within the film industry. Hmmmmm…..? He became inspired from these fabrics when he witnessed women wearing them in Kenya and on wash lines. His collecting of these fabrics turned into an obsession and he decided to turn the kangas into a beautiful crafted collection.
2011 Look Book: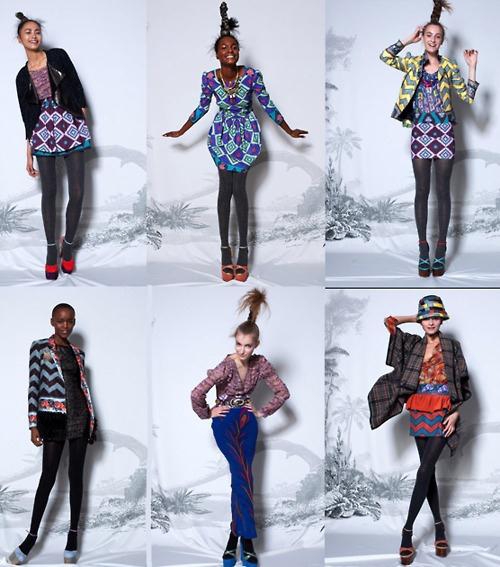 (Source: seedsandfruit.com)
Fashion/Wardrobe Stylist,
NickyG
www.joli-moii.tumblr.com
www.nickyg.carbonmade.com