By Aisha Powell
Moving. Either you dread it or love it! Packing all your things and going to a new place, whether it's for school, work, or just for fun, will take you out of your comfort zone and into someplace new. While moving is tasking, it is half the work; you now have to find or create your own community consisting of people you feel comfortable with. Many people often forget that their new home needs to feel like home; as in people and things that can resonate with you. Whether you find new neighbors, strangers or an organization, you can customize your new home/neighborhood to accommodate your own personal needs. Here is my guide to moving (including finding your niche.)
Packing 
Whether you're moving everything or just a few things, packing can be tedious and annoying! So many boxes, items and no space. Luckily here are some tips to making packing easier. For your clothes, use the rolling method. It is a completely overlooked method but it gets the job done and protects your clothes from wrinkles. For long term moves, roll each item of clothing until it is compact. Once you start rolling, you will see how much more clothes fit into your luggage and how much more you can pack!
¹You may also want to consider expandable cubes in which you can pack certain items that you do not want to get lost. I like to pack undergarments, socks and other small garments I might lose. These are great if you're just traveling in general as well.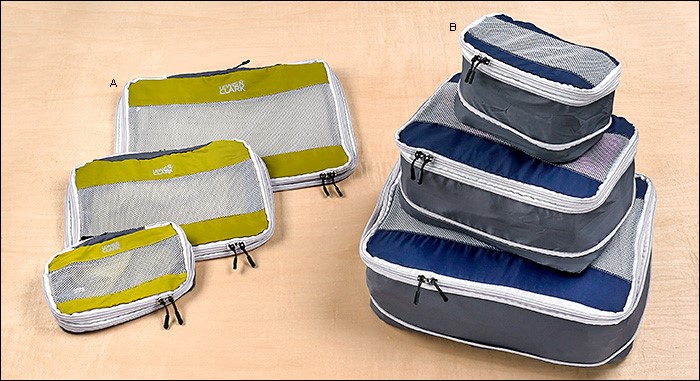 ²For other items, such as appliances and furniture, pack them in boxes and label everything. Try fitting all items that are alike into boxes and label each box according to where they are going inside your new home. This can help you keep each section of your house in order and not worry where your things are. For toiletries, liquids or other things that easily spill, I like to wrap them up in plastic bags before placing in boxes, to protect from any spillage. Make sure to wrap up delicate furniture with bubble wrap as well.
Employment
If you are transferring to a new area because of a job, then you are lucky! You do not have to worry about looking for employment since you already have a source of income. Make sure you look up the distance from your home to your job and that you have a viable source of transportation both ways. If you are moving because of school, you may need to find a part time job to cover education and living expenses. Many schools have on-campus employment opportunities that you can find right on their website! Some even include work-study programs. Work-study provides part-time jobs for undergraduate and graduate students who are in financial need, allowing them to earn money to help pay education expenses.  ³If you cannot find work-study employment or a job at your school, look at hiring sites to find local jobs. Indeed, Craigslist, GetHired, MediaBistro, Monster, CareerBuilder and even LinkedIn are some sites that post jobs. If you have a service you want to offer (website design, graphics, freelancing, cleaning, etc.) you can use sites such as Fiverr or Freelancer to get hired by people. Other retail and food services are always usually hiring to supplement an income if you need more time to find work. See what is out there and don't worry.
Culture
If you are moving to an area where your culture is the minority, there might be a chance you may feel out of place. But don't worry, there are many organizations for everything all around. The NCAACP is a large organization that has branches everywhere, to help you get involved, volunteer and help other people of color. There are also wide-spread organizations for just about everything including dancing, the arts, LGBTQ, senior citizens, women, engineers, doctors, Hispanics, Asians, religions, Native Americans, Caribbean's, Latinos/Latinas, students and the list goes on and on.
4Finding larger organizations can help you connect with people who are just like you, and they usually have a database of smaller or local divisions so that you can be surrounded with people  similar to you nearby. If you do not see an organization that you are interested in, create your own. It can be time consuming and will take effort, but starting your own organization can be very fulfilling. You aggregate people, you control the meetings and what you do, and you can meet people that are similar to you. Also, don't be afraid to join other things that you aren't primarily interested in. Embrace your new area's local culture and see what other people are doing. Learning new things can give you an appreciation for other people like never before.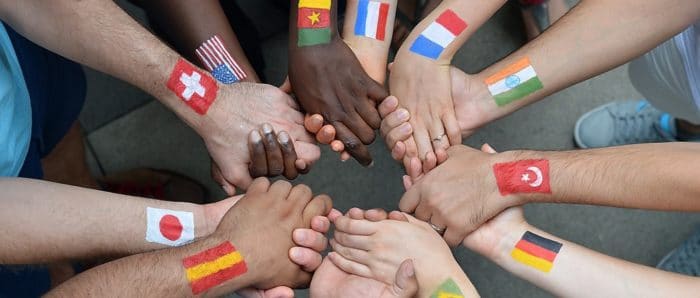 Religion
5No matter what you believe in (or don't), many people tend to find a religious institution that preaches what they practice. However, churches aren't always as simple as that. To look in to churches to attend and associate yourself with, ask (and research) what they are doing with their tithes or any income they receive. If you think education or local businesses are important, see if your church supports them monetarily or with programs. Many churches and religions institutions tend to keep any amount of funds they receive and don't allocate it to other entities. It may seem trivial or unimportant, but supporting a church that teaches what you believe in and helps out other areas that you deem important is a double win.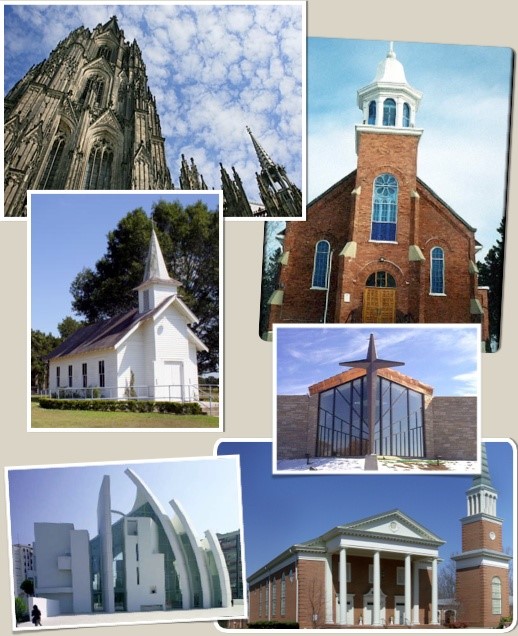 Groceries, Shopping (and Hair)
6Finding local grocery stores or shopping stores depends on your area. Google is your friend! Drive around your new neighborhood to see what is around and if you still can't find a store, do a quick Google search. Many neighborhoods have a "Patch." This is a local news website that just shows you what is happening around you. Patch has jobs, event calendars, a list of shopping centers, grocery stores, local movies, community centers and coupons/deals. If it is in your community, Patch will show it. Visit Patch.com, type in your zip code and start looking.

7As black women, and the number 1 consumer of hair and haircare products, having local hair dressers or beauty supply stores is a must! However, if you are moving to an area that is not predominantly black or  does not have a high African-American population, the probability of these stores being in your area is low. Check to see where your local beauty supply is and if there are none, look at online stores. If you have a friend that lives near one, ask them to bring you things or, if need be, go back to the old neighborhood and stock up on your favorite items.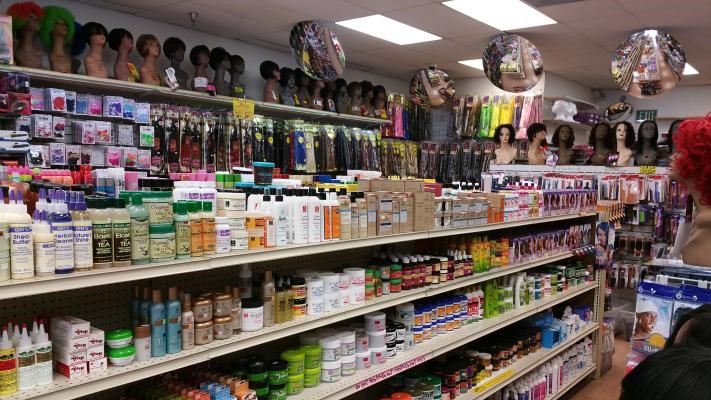 8Moving is not hard if you do your research. Finding others like you or organizations that support your needs will always be an option, and if not, then create an organization of your own. Remember to support local businesses and black businesses wherever you go and to give back. blackbusinesslist.com, officalblackwallstreet.com, and thesbbd.com are all black business listings websites. Also, volunteer at your local churches, within your organizations or on your own. Make friends with your neighbors, ask for help whenever you need it and always have a GPS handy- in order to move easily and maintain your sanity.