By: Ariel Swopes
What does it mean to be beautiful to you? I used to believe beauty was solely based on physical traits, but after some reevaluation, I soon learned that being authentic is what makes you beautiful. No filter, no edits, just raw, natural unashamed you. The trip from internal void to self love was a bumpy one. I struggled with finding myself, and simply appreciating me. As a black woman it can be challenging to be your true self in a society that neglects truth. We are often put into a box when it comes to our hair. We are told that the most appropriate and beautiful styles are the ones that involve sitting uncomfortable in a chair for hours stitching weave into our hair, or damaging it by constantly using harmful chemicals to straighten it. I often hear many say they appreciate natural black beauty but would always appreciate more the black beauty from women with the non kinky hairstyles; because of that I kept hitting roadblocks prior to starting my locs. I would often dwell on if I would still be attractive, or if it would be possible to acquire my dream career? Those questions would overwhelm my mind and cause me to stray away from the truth. I was spending tremendous amounts of money on hair through the process of trying to find happiness with myself.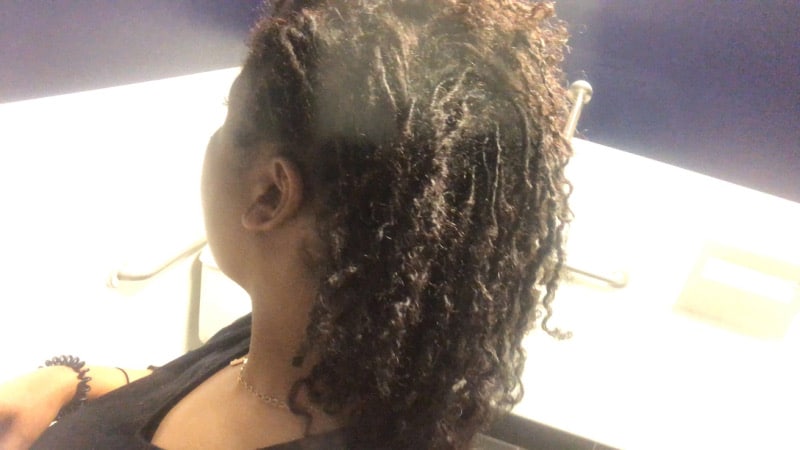 The final straw for me was when I was trying to book a hair appointment, and for some strange reason at this particular time, my schedule wouldn't mesh with my stylist's. Looking back, I realized it was a blessing in disguise, but at the time I found myself so stressed because of it. I refused to go outside, even for a breath of fresh air. I always kept my hair a top priority, and if it wasn't perfect I preferred to stay indoors. Eventually, I became tired of always worrying about my hair. I let my hair hold me back from so much. I wanted to be free from letting my hair control my life and how I felt about myself. The "perfect" hair added to my physical traits, but deducted from my pockets heavily and more importantly, placed an internal void on me. I knew that locs would be the perfect start to something beautiful and unapologetic. "Ariel, you are worthy of love, happiness, and a rewarding career." I began repeating that affirmation to myself every day, and then those days turned into weeks and the weeks into months.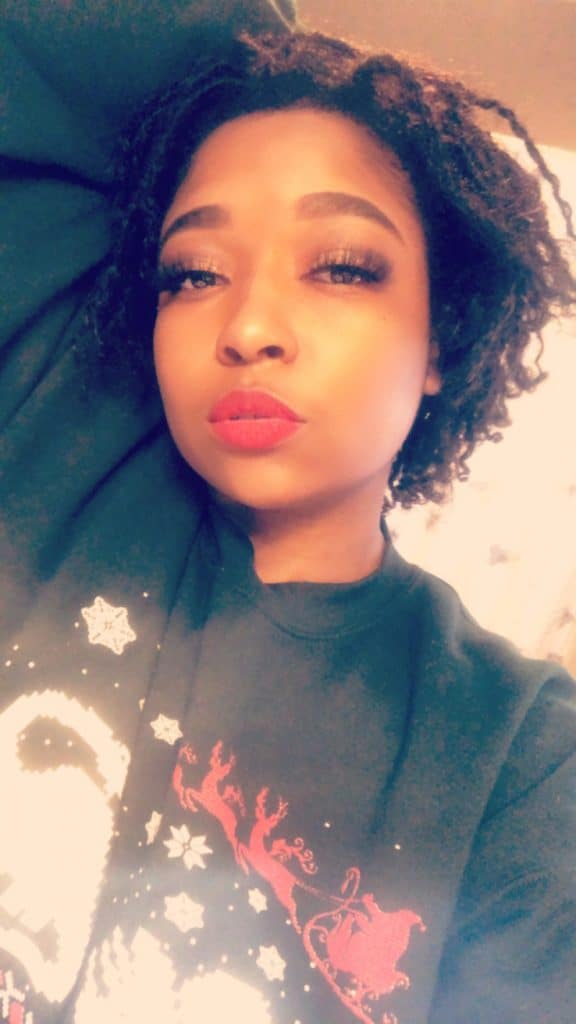 I repeated that affirmation constantly to remove the negative doubts that were constantly trying to defeat my confidence. I started my loc journey on August 22nd, 2018, and it has been a roller coaster of feelings ever since. To be honest, I thought about how to skip the "ugly" stage, but then I soon realized that the "ugly" stage is the most beautiful stage. I trust that my hair will be a lifelong fascination for me. I want to witness each twist transform into a piece of strength tangled with a representation of my truth. I want each loc on my head to display conviction, individualism, a disconnect with society's ideal beauty and most importantly, self love. Its expensive to hide your verity, and I can no longer conceal myself. I now can focus on other aspects of my life besides the appearance of my hair. I stopped obsessing over my hair and now my relationship with my mental, spiritual, and physical health has strengthened.
My journey brings me happiness and discomfort; ironically, the discomfort brings me comfort. It challenged me to be my own kind of beautiful, and taught me that being beautiful is deeper than physical traits, but it's living in your truth, and I'd much rather do that for free. Now that I found my crown, I'm never taking it off.