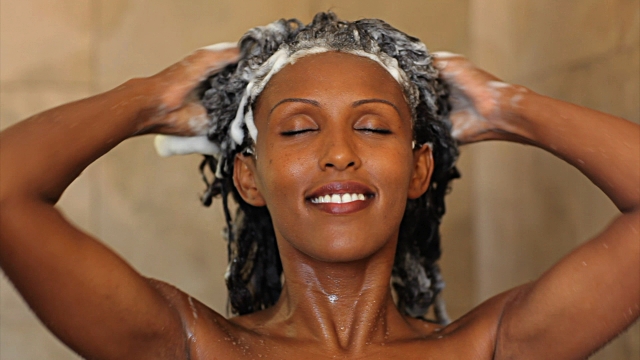 From an early age, our society teaches us that daily cleanses are of the utmost importance. While this may be true, in certain aspects it can sometimes be a little excessive. Before you get grossed out, let me explain. Bodies of all ethnicities may require similar cleaning, but our hair does not. Many factors such as the texture of one's hair to their skin type help determine how often they should wash it. As women of color, it is likely to assume that our mothers have warned us not to wash our hair every day. Why? One word: shampoo. Both a blessing and curse, it is a product that rids our locks of filth while also stripping away its natural oils. But this is something you already know. You wash your hair once a week, twice if necessary, shampoo and then condition. This is a familiar and common process. However bronze beauties, what you may not know is that some women are choosing a replacement by eliminating the product entirely.
Often referred to as "co-washing", women opt to eliminate shampoo from their regime in favor of their conditioner. It is often incorporated in the "no-poo" movement. It is a campaign that has been gaining some popularity for its natural ways, turning to water, baking soda, or apple cider vinegar as an alternative to harmful chemicals in most shampoos. However, co-washing does not follow this pattern. Co-washers are hair restoring products that include gentle ingredients that both cleanse your hair while keeping its essential nutrients. This method is acclaimed in the natural/ curly hair community as these hair types tend to be very dry. It also works well for women with relaxed hair. Women who follow this lifestyle have stated that it provides great benefits to your locks. It is said to make the coils of one's hair more manageable. Also, hair growth improves tremendously since it is gaining twice the amount of nutrients.
Quick tip: If you're nervous about dandruff, try tea tree oil! It's a natural oil fungus fighter and will do wonders on your scalp. As for co-washing, this may work for some of you ladies, or it may not (if your hair tends to be oily, this may not be the best option). You know your own hair better than anyone, therefore, you are the deciding factor. This alternate method is simply providing new information and how you choose to wash your hair is entirely up to you. So work those updo's and make sure your boss knows you're not coming in today. Beauty takes time!
If you would like to check out some co-washing products, here are some great ones you could try: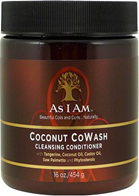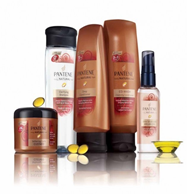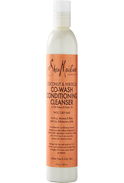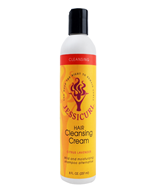 By Amani Owusu
Edited by Victoria Krute
Layout Design by Renita Singleton