By Keara George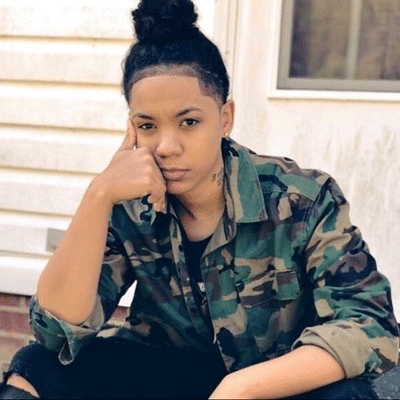 How often do we think about music inclusivity on the basis of race, ethnicity, and even sexual orientation? There are so many people struggling with self-identity because they're afraid that people will view them in a different light. Some will lose friends, be judged, or get pressured into being someone they're not. On multiple occasions, there have been artists who suffered from tragic disorders or they have taken their own lives because the music industry can sometimes cater to one kind of style, which is usually the reason why beautiful talent like R&B singer/songwriter, Tyra B, who is also openly gay, seemed to only drop a few singles and appear to be on a handful of tracks with other well known artists in the early to mid 2000s era. During that time, music was in its prime! Who doesn't remember the infamous era when Aaliyah, Alicia Keys, Destiny's Child, and Tamia released music that made us want to fall in love all over again?
A native of Petersburg, VA, Tyra B was one of the very few artists signed by a label that rarely allowed her to be herself. Although the public almost always assumed that her style appeared to be more relaxed than other female R&B singers in those days, Tyra loved her career and gained such a supportive fan club and she no longer wanted to be forced to make songs that necessarily weren't fitting her lifestyle.
In earlier interviews, she expressed that she decided to end the contract with her label and write songs that she wanted to write, wear clothes that she wanted to wear, and show the world that everyone can be themselves regardless of what others say.
Known for her hit singles Country Boy (2005), Still In Love (2005), and Givin' Me A Rush (2007), Tyra B continues to spread positivity and make music that reminds us of the old school R&B days when musical lyrics were at its purest and so relatable to the point where we're singing Still In Love word-for-word as if it just dropped!
She has been able to make a name for herself in a new light and has given us new music such as, I'm Yours, which reached over one million views on YouTube. Tyra B is passionate about who she is, and her music, both past and present, will always be a reflection of how to go against the grain in not only the music industry but in everyday life; even if that means starting over and proving others wrong!
Check out Tyra B and her song I'm Yours here. You won't regret it!