Dawn Okoro's background is a little less traditional than many professional artists. Instead of art school, she chose law school. But she remained drawn to the paint brush and canvas, and the art is what helped pay her way through law school in Houston.
After she graduated from law school in 2009, Okoro moved to New York City to pursue her art career full time. Within months she debuted her "Potential Ideal" series in Harlem. The series depicts a young woman doing everyday activities like styling her hair and choosing an outfit. Okoro's work is informed by the techniques used in fashion photography.
Some of her inspirations include fashion photographers Richard Avedon and Guy Bourdin. Using pencil, acrylic, and oil paints, Okoro's work critically examines the experiences that shape everyday life. Her art is created through several steps. First she comes up with a concept or idea to express. Then she chooses a model to pose for the paintings.
During the photo sessions the models try various outfits and poses. Okoro uses the photos as a reference to keep the human figures in her work proportional. The end product is a work that has bold, saturated colors with ample use of negative space.
Okoro has shown her work throughout the US and internationally. Her paintings have even been collected by celebrities. Her latest project is tentatively entitled "Video Girls," which explores the image of women in popular culture. Her studio is in Austin, Texas. You can view Okoro's work at dawnokoro.com.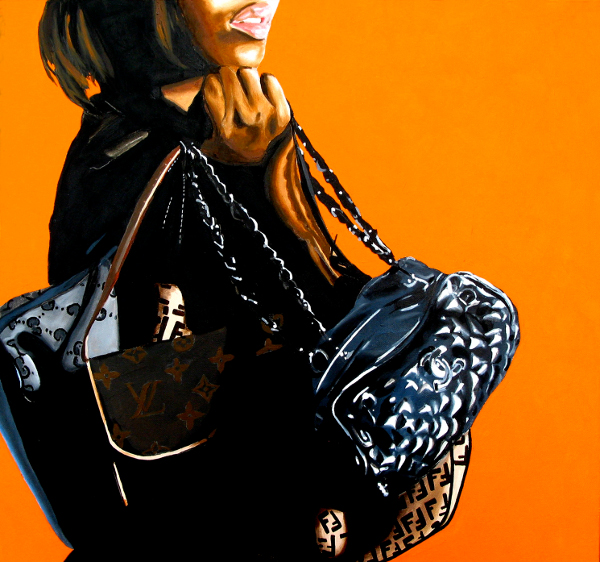 "Bag Girl" from the Potential Ideal Series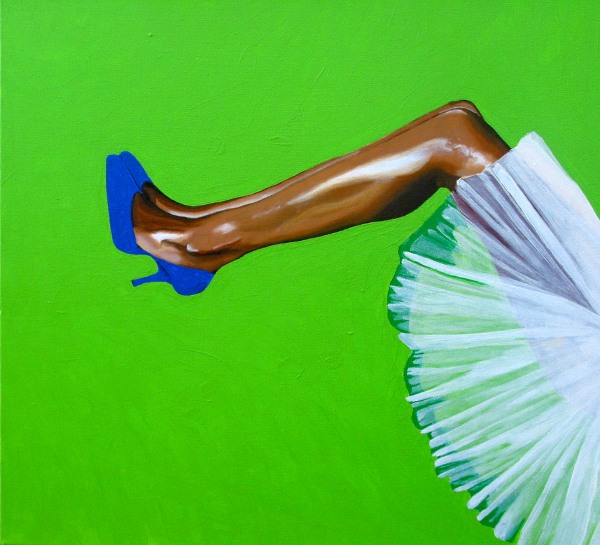 "Pick Me Up" from the Arabesque Series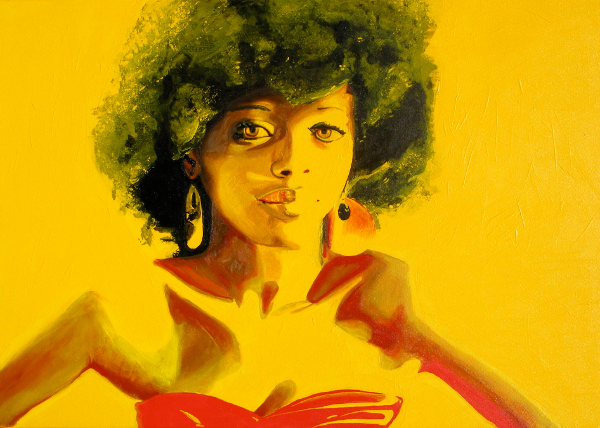 "Frame" from the Crown and Glory Series
by Gwen Bagley