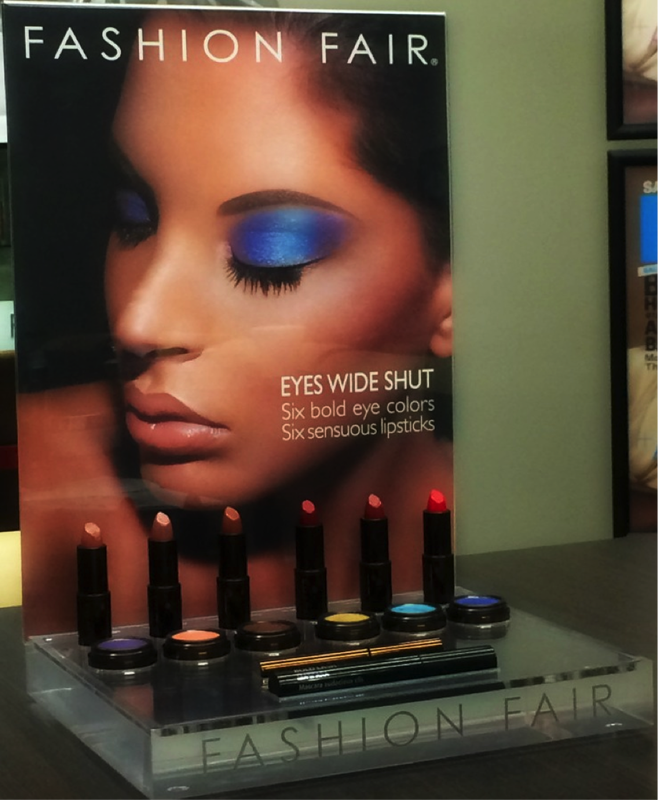 Way back when I was in high school there were several girls that wore makeup every day. Because I went to an all girls school it was a makeup lesson every day, all day. The one constant thing you heard from the brown girls in the school was how they used their mother and grandmother's Fashion Fair Cosmetics. Although I was so intrigued by cosmetics I was turned off due to the brown smears on collars and lipsticks running around the mouths.
Fast forward to the present, Fashion Fair Cosmetics is a brand I would encourage any woman of color to embrace. They offer a variety of shades with various undertones which is very important when choosing your right foundation and concealer. Their color range for blush and lipsticks leaves out the guess work of knowing if you're able to rock a particular shade. Made by women of color for women of color they have also extended their brand into skincare. Any woman ranging from caramel to the deepest mocha can find affordable, rich pigmented and luxurious cosmetics. This is no longer your grandmother's makeup from back in the day that smudged and caked.
Fashion Fair is one of those brands that has been around for years and is an oldie but goodie. Over time the products have become staples in many makeup bags. Sometimes we can try a brand or product and it doesn't work out. Now that we're gearing up for fall try a brand you haven't tried before or give a brand another chance.
Photo Source: boardroombeauties.com
by Rosalyn Robinson