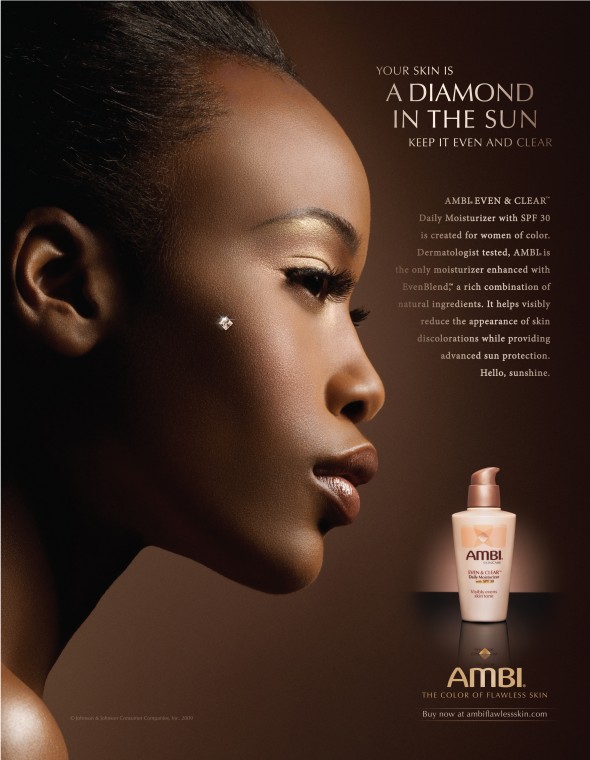 Recently while standing in line I was reminded that sometimes you don't have to look far or break the bank to take care of your skin. The lady in front of me was holding a bar of Ambi's complexion bar soap, and of course we had to begin a long convo about skincare. She mentioned she had been using the soap, then stopped for two months, but her skin didn't like that. So there she was, back at the store picking up two bars. I explained to her that when I was younger my father introduced me to Ambi to combat hyper pigmentation due to breakouts; for women of color, that is one of our biggest skin concerns.
Instead of spending money on luxury products that over promise and under deliver, head to your local drugstore to try Ambi. This is a brand that has been around for years and specifically works miracles on brown skin. With a product line ranging from complexion bars, foaming cleansers, fade creams for normal and oily skin, and body care, it's a win-win situation all around. You will achieve beautiful skin from head to toe without going over budget. In some places you can get a great deal on Ambi's three piece skin care collection kit for face and body. When ordering from their website you can opt for auto delivery to ensure you have great skincare habits all year around.
Ambi is still around because it works. I know this myself because the junkie in me has tried many products, and just like the woman I met in the store, you'll continue to go back.
by Rosalyn Robinson