By Whitney Sylvain
As we near those winter months, we approach an opportunity to expand our wardrobe with the perfect outerwear additions. Â From fur coats to bomber jackets to trench coats, I've got you covered on where to buy fall and winter's most flattering and trendy outerwear items below.
First up, the checked print blazer. This trend speaks to a sophisticated, mature, and on trend customer. The print and silhouette has been seen on many celebrities including June Ambrose, and Monica Brown. Both ladies rocked the trend, now it's your turn! Buy the "Petite Check Blazer" at Topshop for $135.00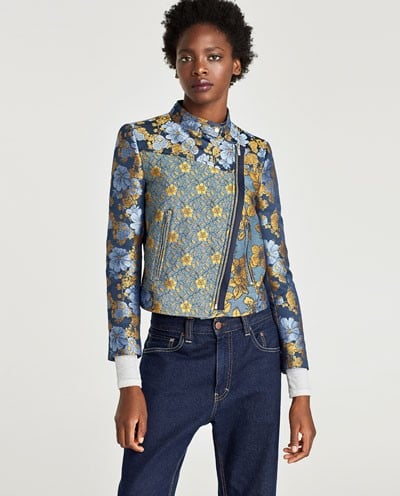 Bring spring to your winter wardrobe by wearing this whimsical jacket. Designed to entice the colorful and on trend customer, this jacket will go perfect with another winter favorite, denim jeans. Featuring two of my favorite complimentary colors, this jacket reflects what everyone longs for during those lengthy winter months: spring. Buy the "Multi Colored Patchwork Jacket" for $119.00 at ZARA.com. Get it while it's still there, Zara sells out quickly!
Winter just isn't successful without a long line trench coat. Or what I like to call, the Olivia Pope coat! Beat the cold with the cashmere-infused wool that this coat has. The length is perfect for protecting the whole body and you can easily accessorize with a scarf or an ascot. Find "Ted Becker Wool Blend Long Wrap Coat" at your local Nordstrom for $575.00.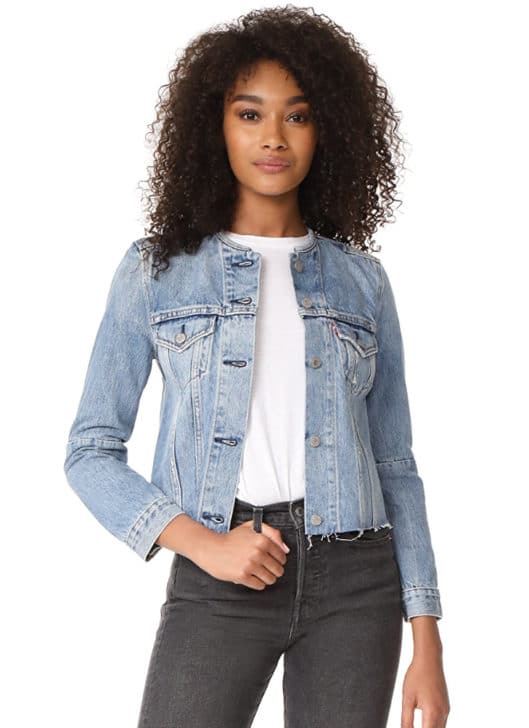 Denim will never go out of style. So, if you don't own a denim jacket yet, you might as well invest in one because you'll never regret the purchase. The denim jacket above is $128.00 from Amazon's Shopbop.com. Search "Levi's Altered Trucker Jacket"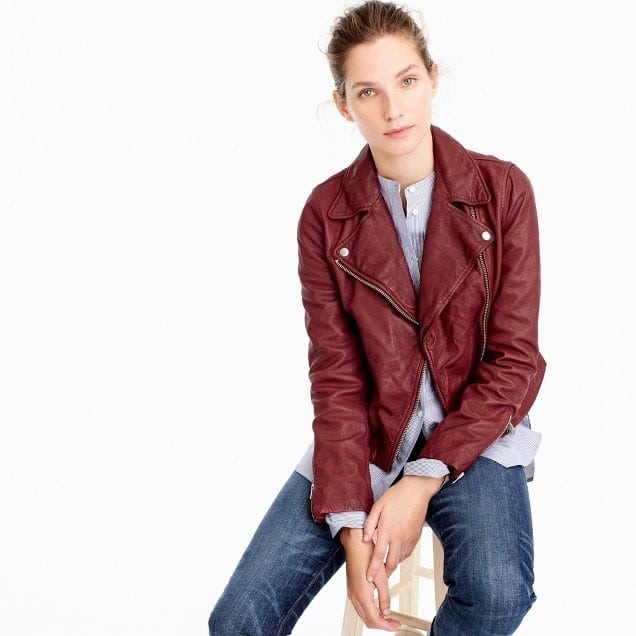 What is an outerwear collection without a moto jacket? This outerwear staple, (if you don't own it already) is a mandatory item for your closet. What I love most about leather moto jackets is that you can wear them year-round and they pair well with everything. Wear it with your favorite pair of denim and sneakers for a classic look, or throw on a pair of heels and tailored pants for a dressy casual vibe. It also comes in more neutral tones like black! Check out the J Crew "Collection Washed Leather Motorcycle Jacket" for $495.00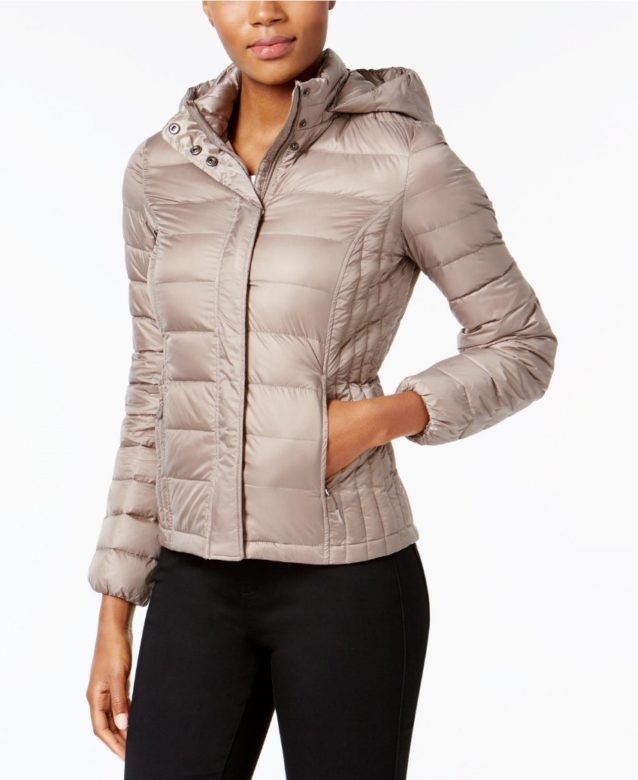 The puffer jacket trend will never go out of style for cold weather wear because of how insulated it is. This coat is the warmest of them all, so I had to include it in my winter coat lineup. The puffer jacket is also one of the more casual and sporty options, perfect for those chilly mornings spent exercising outdoors. Find this "32 Degrees Packable Down Puffer Coat" at Macy's for $98.00.
Bomber Jackets came out on top of the outerwear market last year. I predict they'll continue to be as successful this year and it will remain a fashionable outerwear piece for fashionistas everywhere. I love the color navy blue because of its sophistication and versatility. Get the "Baine Bomber" from Club Monaco for $269.00!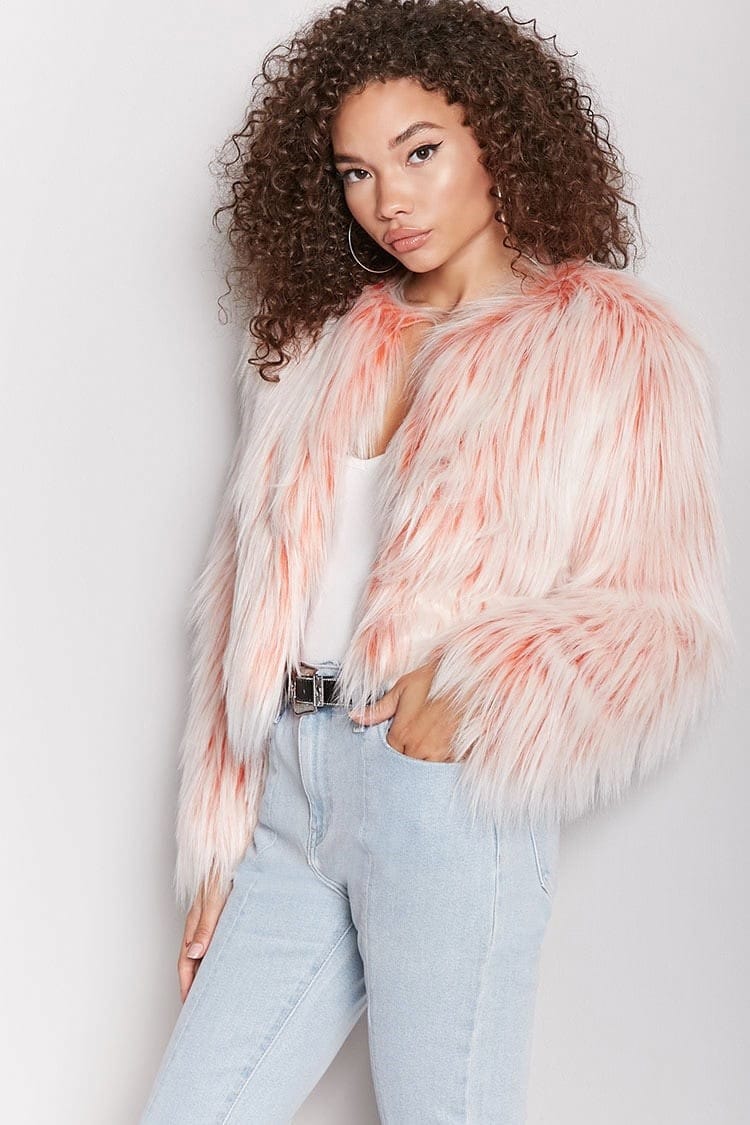 Ask yourself, is winter really winter without a fur jacket? Didn't think so. Use fur to add glamour, warmth, and grace to any outfit. Fur is the winter item you wear when you want to amp up the luxe of your look and a pair of heels just isn't enough. Add this "Faux Fur Coat" from Forever 21 to your wardrobe for $47.90 today!