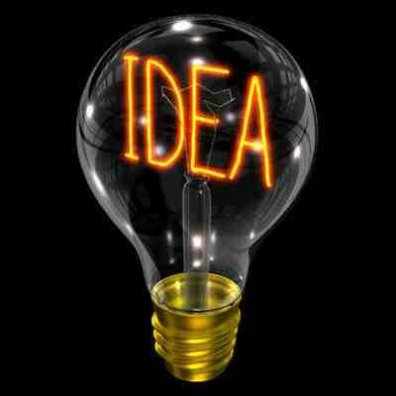 As we are ending another year, we are assessing and taking inventory to make our life better.  Our personal life and our business or work life is so critical in today's time.  We are watching what we spend and making decisions for a healthier life while still trying to maintain some type of lifestyle.  We look for things, ways, strategies, and solutions that will help us reach our ultimate goal.  So, here we are kicking some thoughts around in our head to make the best decision we can to make 2012 better than what 2011 should have been.
I am going to share with you some sustainable ideas to help you with what you need and where you are planning to go in 2012.
Add meditation to your daily routine
Learn how to breathe deeply and slowly
Restore and use healthy methods to calm you
Be selective who is in your space
Try something new to expand your reach or take you to the next level
Commit to 5 hours of exercise per week
Minimize or cut meat from your diet
Learn or advance a skill you need
Cut the crap and make a decision
Listen to others and learn from their experience
Carve out time to read daily
Be accountable, responsible with no regrets
Set aside 1 weekend or 2 days a month just for you
Turn off the phone and computer at a certain time
Create a schedule and keep to it
Hug your family when you see them
Pick 1 day per month to gather and laugh with your friends
Keep your commitments
Walk outside at least once per week in your neighborhood
Breathe fresh air everyday, even if it is opening a window
Stay abreast of the news that is of interest to you
Sleep 8 hours on the sheets that make you feel special
Grow eco-friendly plants in your house like a spider plant or peace lily
Drink decaffeinated tea or coffee
Stop smoking
Sip wine throughout your meal with water
Play your favorite music each week
Take a class at least 3 times per year
Use natural body, hair, and make-up products
Leisurely read by sunlight
Bathe or shower by soy based candlelight
Plant flowers outside or on a windowsill
Partner with people who you know, like, and trust
Run a clean business or career
Get a mentor or hire a coach/consultant
Designate at least 1 hour quiet time in your house each day
Live honestly with integrity
Visit the spa or get a massage once per month (or more if you need it and can afford to do so)
Find ways to decrease your expenses
Communicate clearly
Incorporate new strategies to maximize your performance
Implement time-saving, proactive, assertive processes
Meet with your team to plan the new year
Send thank you cards to your clients and staff
Ask your staff and clients what you can do better to serve them
Try new colors in your wardrobe
Continue pedicures even in the winter
Rub Shea butter on your hands and rough spots throughout the colder months
Give an unsuspecting client, colleague, or colleague a gift to say thank you
Book a trip to someplace you have never visited before
Write your bucket list!
All of these things are easy to do and for those that are not disciplined, get disciplined and begin to complete everything on this list before the end of the year.  I know you can do it!  You have everything it takes to live a sustainable life, have a sustainable career, and run a sustainable business.  Having the life you love is not hard to do.  There is hard work involved, but it is not hard to do.  The mere fact that it will be the way you want it is incentive and motivation enough to stay on track, keep your head in the game, and do what it takes to get what you want.  Work for what you deserve to have and you will surely enjoy it that much more.
To celebrate my birthday, I will be providing special mini-ideation strategy sessions during the month of November.  I can help you pick the one idea that will help you have a better 2012.  Contact my assistant Ruth at assist@ldenisejackson.com to schedule an accelerated session for $49 only available for the month of November.  Slots are moving fast so don't wait!
L. Denise Jackson is the successful founder of three companies and helps businesses of all sizes monetize their ideas and use the best strategies to increase the profit of the business.  She also helps new entrepreneurs launch their business profitably with unique strategies that reveal hidden opportunities to enhance or expand their full business outlook.
 
L. Denise Jackson, Founder
L. Denise Jackson Companies
The Ideation Expert
The Professional Green Network
www.professionalgreennetwork.com
646-535-8431 office
855-554-7147 fax