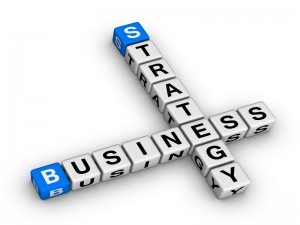 If you've ever watched a turtle slowly cross the road to get to the other side, you know it's a long journey across.  As a business consultant, I talk to small business owners regularly who are at a crossroad and frantically want to take their business to the next level, but finding it difficult to get 'unstuck.'
At a recent business conference in Washington DC, I met Nell Merlino, CEO of Count Me In and creator of the Make Mine a Million initiative.  In our conversation about how to avoid being 'stuck,' she stated, "To avoid being stagnant, it is imperative for women entrepreneurs to think BIGGER.    To think and dream bigger will enable you to take your business to the next level!"
If your business has been a bit stagnant lately, here are 5 strategies to overcome your fear and get unstuck:

Conduct a SWOT Analysis
To move forward, you need to determine where you are at in your business.  A SWOT Analysis is a great way to access the state of your business.  When conducting a SWOT, you are analyzing your businesses strengths, weaknesses, opportunities and threats.  Strengths and weaknesses are the internal conditions of your business.  According to experts, most small businesses are great at looking at the internal aspects but fail to look externally, which are the threats and opportunities.   Taking a closer look, here are some key questions you must be able to answer when creating your SWOT:

Strength:
What do you do well? For example, review your sales, operations, marketing and management.
What are your core competencies?
What experience do you bring to the table?
Weaknesses:Â 
Where do you lack resources?  For example, evaluate areas such as customer service, marketing, accounting and business planning processes.
In what areas can you make improvements?
Where are you losing revenue?
Opportunities:
What new requests are your customers asking for?  Can you fulfill their needs?
What are the technological advancements?
What are the economic trends that benefit you?
Threats:
What are the negative economic trends?
What are the negative political and social trends?
Where are your vulnerabilities?

Set SMART Goals
Your business success depends on designing an effective goal-setting strategy.  Goal setting is crucial if you want to remain successful and competitive.  Once you identify what goals you want to implement, you will need to find a way to review and measure progress.  Some goals will take time to achieve, so it is important to measure your progress regularly.  Try implementing SMART Goals into your planning.  SMART Goals is a simple tool used by businesses to formulate an actionable plan for results.  SMART illustrates the 5 characteristics of an efficient objective:
S – specific
M – measurable
A – attainable
R – realistic
T – timely
A common reason for failure in completing goals is having too many on your plate.  Determine what your priorities are and then focus on them.  By prioritizing your goals, you are focusing on those that are important to the overall success of your company.  The key to success in setting goals for your business is making sure they are attainable and measurable.

Create Practical Time Management Goals
Once you've set your goals, you need a plan to manage them.  Your time is your most valuable asset!  Being able to manage your time efficiently is paramount!  Time management skills are extremely important as you go through your day wearing the many hats it takes to run a small business.
Why do you want to set specific goals to manage your time effectively?  Well, setting simple goals will force you to plan your time wisely, thus, allowing you to get a sense of achievement and reduce work and life stress. For example, if spending time with your family is important, try working fewer hours on Friday so that you can honor that goal.
By scheduling your time based on your goals, you can assess if your goals truly align with your core values, both professionally and personally.  If you find that your goals are out of align, then you are able to identify key areas that need adjusting before they get out of control.
Design a Stellar Customer Service Strategy
Having a well thought out and planned customer service strategy is a vital and important part of your business model.  What is quality customer service?  It involves relationship building, establishing communication, building trust and resolving potential problems or conflicts.
Are you at the top of your customer service game? Do you have processes in place to handle customer complaints?  How do you measure quality service?  According to most consumer surveys, a typical business hears from about 4% of its unhappy customers; while 96% just go away and 91% will never come back.
Don't sit on your morals! You should never get too comfortable, instead, regularly assess the strengths and weaknesses of the quality of your services, your processes and your customer approach. As a business owner, you should make it a practice to over deliver and under promise.
Measure your Progress
You've been stuck in this rut for a while and chances are you weren't measuring your customer's satisfaction. Make it apart of your day-to-day routine to ask your customers for their opinions.  Welcome suggestions about how you could improve their experience. A few ways that you can gather their feedback:
Surveys or questionnaires. The most effective way I have found is to create electronically. Though there are several popular services, I have had the best experience with Survey Monkey.
Phone. Make sure you are professional and ask permission to take up their time.  Create a simple script so that you can stay on target and consistent.
E-mail.  This is a quick and easy way.  Check your message for grammar and other inaccuracies.
In conclusion, getting unstuck and out of your rut takes effort and intention.  By moving through and letting go of your fears will enable you to stay focused and keep it moving!
By Sylvia Browder
WANT TO USE THIS ARTICLE IN YOUR E-ZINE OR WEB SITE? You can, as long as you include this complete blurb with it:  Sylvia Browder is CEO of Browder Consulting Group, a virtual small business consulting firm.  In her role, she helps Women in Business grow and succeed.  She is Founder of National Association Women on the Rise, a virtual community for aspiring and established women entrepreneurs. The association's mission is to provide professional and personal resources while uplifting and empowering women entrepreneurs through collaboration, education, mentoring, spiritual and peer support, leadership and networking. She is 'employed as Project Director and business consultant for the Women's Business Center, Inc, a non-profit economic development organization with a mission of empowering women to start and grow successful businesses.  She has served as an online volunteer SCORE counselor since 2004.  She also serves as a Technical Assistant Provider for SBA's Community Express Loan Program.  For FREE weekly articles go to Sylvia Browder's Blog for Women Entrepreneurs, www.sylviabrowder.com.  She can be contacted at info@browderconsultinggroup.com.