When the fall season comes around and the weather gets colder we tend to spend more time in the kitchen. This time of year brings about a lot of home cooked meals and tons of baked goods. The kitchen is used more in the fall/ winter months than in any other season. So here are 5 incredible recipes that could bring out that cozy fall feel to your household.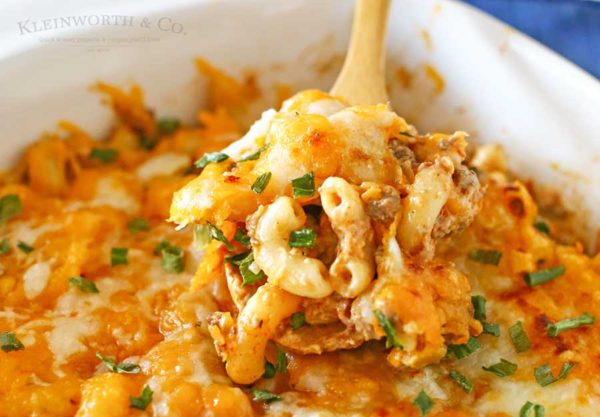 Taco Macaroni Casserole
Ingredients
2 pounds ground beef
16 ounces macaroni noodles
2 tbsp minced onions
1 tbsp minced garlic
2 cups salsa
2 pkts taco seasoning
1- 8oz pkg cream cheese
1 cup sour cream
¾ cup water
Salt and pepper
Shredded Cheese for topping
Directions
-Bring a large pot of water to boil.
-Cook pasta according to the package directions. Drain, set aside.
-In a large skillet, brown ground beef, garlic and onions over medium heat until thoroughly cooked.
-Mix in the salsa and taco seasoning and let simmer over medium about 5 minutes.
-Add in the cooked pasta, cream cheese, sour cream and water, and continue stirring until the cream cheese and sauce is well blended throughout.
-Transfer to casserole dish & top with shredded cheese.
-Bake about 20-25 minutes or until cheese is bubbling
-Season with salt and pepper to taste.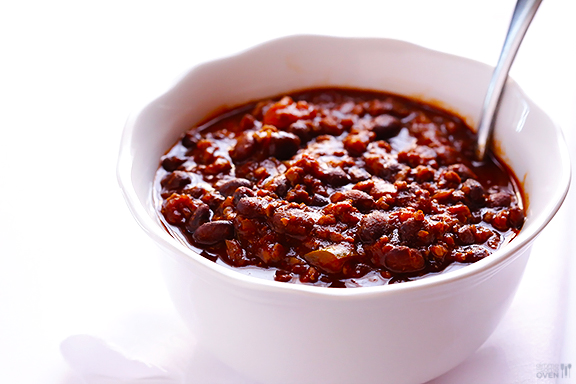 5 Ingredient Chili
Ingredients
1 lb. ground beef or turkey*
1 small white onion, diced
3 (15 oz.) cans diced tomatoes with green chiles
2 (15 oz.) cans beans, drained (black beans, kidney beans, a combo, or whatever you like)
2 Tbsp. chili powder
(optional toppings: shredded cheese, chopped green onions, sour cream, cilantro, etc.)
Directions
-In a large stockpot, cook ground beef or turkey over medium-high heat until browned, stirring frequently.  Using a slotted spoon, transfer the cooked beef or turkey to a separate plate and set aside.  Reserve 1 tablespoon of grease in the stockpot, and discard the rest.
-Add the onion to the stockpot and saute for 4-5 minutes, or until soft.
-Add remaining ingredients and the cooked beef or turkey to the stockpot, and stir to combine. Bring to a boil, then reduce heat to medium-low, cover, and simmer for 10 minutes.
-Serve immediately, garnished with optional toppings if desired.
*If using ground turkey, you may need to heat a tablespoon of olive oil beforehand to help cook and brown the turkey, and then add an additional tablespoon of oil to cook the onion.
**You can also make this in the slow cooker.  You just need to brown your meat on the stove and drain it before adding the meat to your slow cooker.  Then slow cook the chili on low for 6-8 hours or on high for 3-4 hours.
Dad's Leftover Turkey Pot Pie
Ingredients
2 cups frozen peas and carrots
2 cups frozen green beans
1 cup sliced celery
2/3 cup butter
2/3 cup chopped onion
2/3 cup all-purpose flour
1 teaspoon salt
1 teaspoon ground black pepper
1/2 teaspoon celery seed
1/2 teaspoon onion powder
1/2 teaspoon Italian seasoning
1 3/4 cups chicken broth
1 1/3 cups milk
4 cups cubed cooked turkey meat – light and dark meat mixed
4 (9 inch) unbaked pie crusts
Directions
-Preheat an oven to 425 degrees F (220 degrees C).
-Place the peas and carrots, green beans, and celery into a saucepan; cover with water, bring to a boil, and simmer over medium-low heat until the celery is tender, about 8 minutes. Drain the vegetables in a colander set in the sink, and set aside.
-Melt the butter in a saucepan over medium heat, and cook the onion until translucent, about 5 minutes. Stir in 2/3 cup of flour, salt, black pepper, celery seed, onion powder, and Italian seasoning; slowly whisk in the chicken broth and milk until the mixture comes to a simmer and thickens. Remove from heat; stir the cooked vegetables and turkey meat into the filling until well combined.
-Fit 2 pie crusts into the bottom of 2 9-inch pie dishes. Spoon half the filling into each pie crust, then top each pie with another crust. Pinch and roll the top and bottom crusts together at the edge of each pie to seal, and cut several small slits into the top of the pies with a sharp knife to release steam.
-Bake in the preheated oven until the crusts are golden brown and the filling is bubbly, 30 to 35 minutes. If the crusts are browning too quickly, cover the pies with aluminum foil after about 15 minutes. Cool for 10 minutes before serving.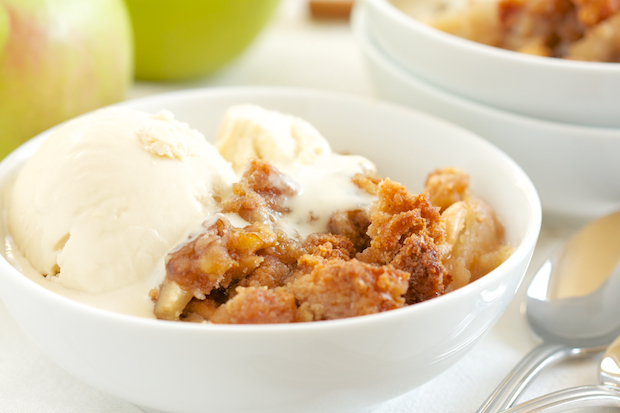 Easy Apple Crisp
Ingredients
6 apple – peeled, cored and sliced
1 cup water
1 (18.25 ounce) package white cake mix
1 cup packed brown sugar
1 teaspoon ground cinnamon
1/2 cup butter, melted
Directions
-Preheat oven to 350 degrees F (175 degrees C). Lightly grease a 9×13 inch baking dish.
-Arrange apples in an even layer in bottom of baking dish. Pour water over apples.
-In a medium bowl mix together cake mix, brown sugar, and cinnamon. Stir in melted butter or margarine until ingredients are thoroughly blended; mixture will be crumbly. Sprinkle mixture over apples.
-Bake in preheated oven for 50 to 55 minutes.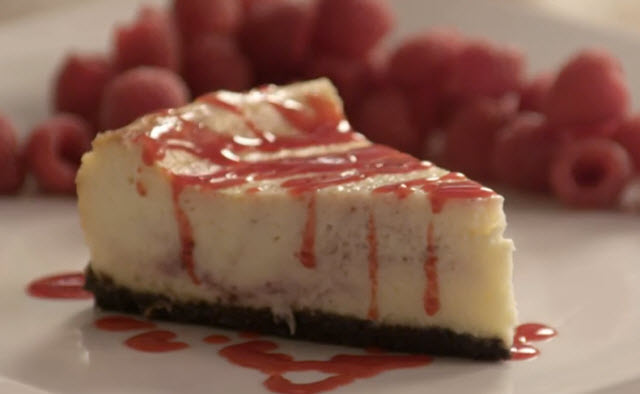 White Chocolate Raspberry (or Cranberry) Cheesecake
Ingredients
Crust:
1 1/3 cups graham cracker crumbs
1/4 cup sugar
1 tablespoon butter or stick margarine, melted Cooking spray
3 cups fresh raspberries (or if you prefer cranberries)
Filling:
2 (8-ounce) blocks fat-free cream cheese, softened
1 (8-ounce) block 1/3-less-fat cream cheese, softened
1 cup sugar
1/4 cup amaretto (almond-flavored liqueur)
2 tablespoons flour
2 teaspoons vanilla extract
1/4 teaspoon salt 3 ounces white chocolate, melted
3 large eggs
Fresh raspberries (optional)
Directions
-Preheat oven to 325 degrees.
-Combine first 3 ingredients in a small bowl.
-Firmly press mixture into bottom and 1-inch up sides of a 9-inch springform pan coated with cooking spray. Wrap outside of pan with foil. Arrange berries in crust; set aside.
-Place cheeses in a large bowl; beat at medium speed of a mixer until smooth. Add 1 cup sugar and next 5 ingredients (1 cup sugar through chocolate); beat until smooth. Add eggs, 1 at a time, beating well after each addition. Pour cheese mixture into prepared pan.
-Place cheesecake in a large shallow pan; add hot water to pan to a depth of 1-inch.
-Bake at 325 degrees for 1 hour and 10 minutes or until almost set.
-Remove cheesecake from oven; cool to room temperature. Cover and chill at least 4 hours. Garnish with additional raspberries, if desired.
By: Kadisha Kentish
Image Sources:
http://www.the36thavenue.com/taco-macaroni-casserole/
http://www.gimmesomeoven.com/5-ingredient-easy-chili-recipe/
http://allrecipes.com/recipe/215447/dads-leftover-turkey-pot-pie/
http://allrecipes.com/recipe/229088/apple-crisp-with-oat-topping/
http://allrecipes.com/recipe/25642/white-chocolate-raspberry-cheesecake/